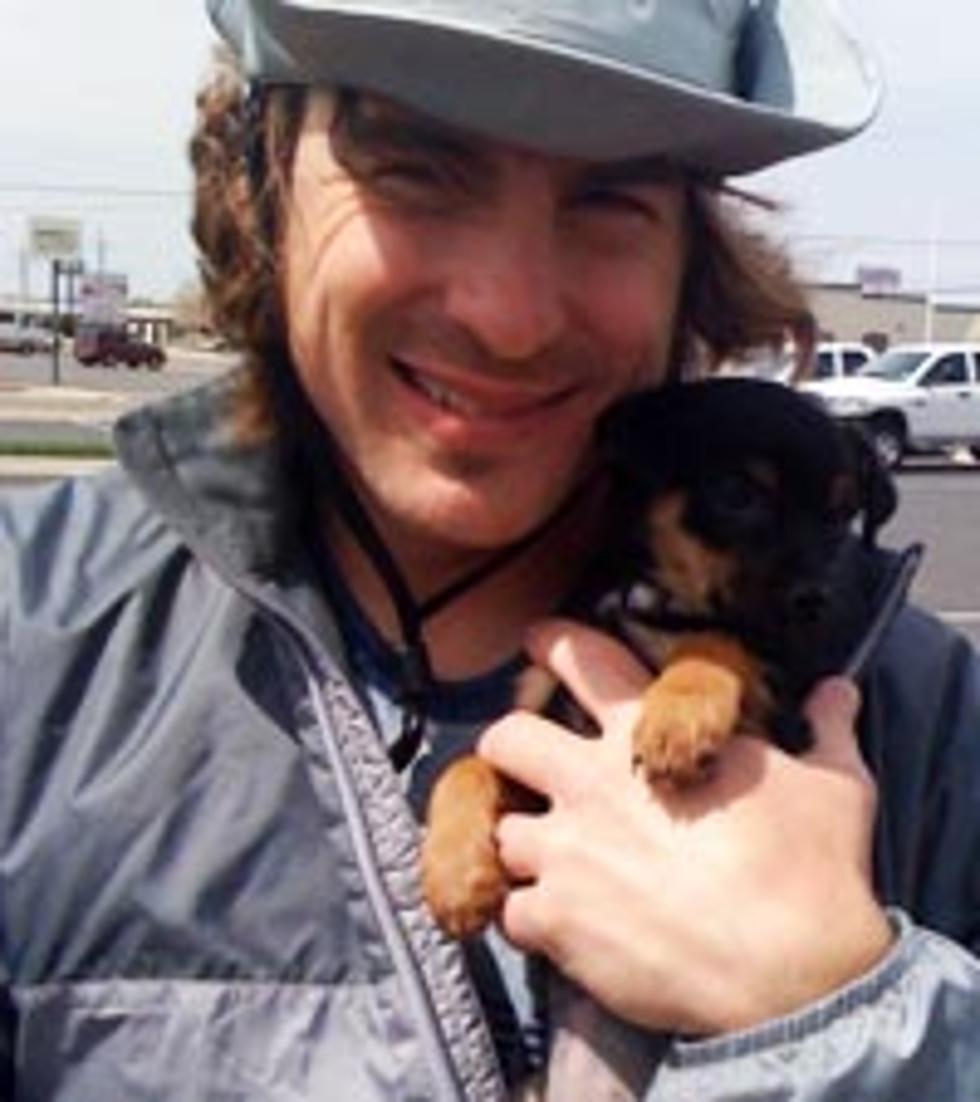 Jimmy Wayne Becomes a Dad on Meet Me Halfway Trek
Alanna Conaway
Jimmy Wayne returned home to Nashville earlier this month after walking 1,700 miles across the country to raise awareness for teen homelessness with his Meet Me Halfway campaign. Jimmy has several journals and countless memories that he brought back home with him, including suffering a broken foot five miles outside of the finish line. Perhaps the most special souvenir of his trek from Nashville, Tenn. to Phoenix, Ariz. is the 6-month-old Chihuahua he adopted while walking through White Deer, Texas.
"There was something about Ruby that immediately got my attention," Jimmy tells The Boot. "I noticed she was the outcast of the three dogs [in her litter]. She was so pitiful it would make any grown man crumble to his knees. Earlier during the walk, I found a dog in Arkansas, but a few days later someone killed him. I wasn't about to walk away from Ruby."
Little Ruby was rescued from an area kill shelter prior to Jimmy taking on the responsibility of adopting her. For Jimmy, crossing paths with Ruby was symbolic on many levels. "Ruby represents everything that project Meet Me Halfway is all about," says the singer. "She represents the foster kids out there who are just hoping to be taken into a good home one day."
As for Ruby, she has found herself a loving and loyal owner. "Ruby is spoiled already," Jimmy says, smiling and shaking his head back and forth. "She has her own pillow ... yes, in my bed."
Jimmy was only able to see Ruby a day or two out of the week -- meeting his tour bus for concerts in the midst of his walk. But since returning home August 3, the pair have have had plenty of bonding time. Jimmy's next tour stop is Brownsville, Ore. (August 21), before he returns home to Nashville to perform on the Grand Ole Opry at the Ryman Auditorium on August 24.