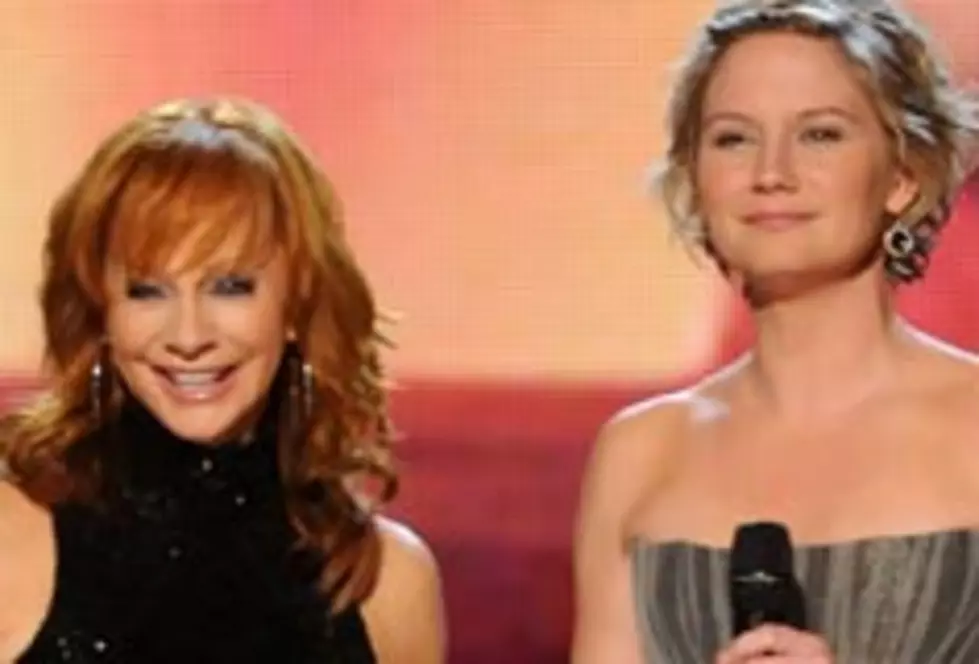 Jennifer Nettles Takes Reba Comparisons 'Very Seriously'
Rick Diamond, Getty Images
Not only does the Sugarland singer admire Reba's legendary vocals and career, but she also has great respect for the charity Reba shows to her fans and to those in need. That's one reason Jennifer strives to consistently use her celebrity in positive ways.
"It's humbling," Jennifer tells The Boot of the comparisons. "I also take it as a responsibility. That's not to say that I think all people who are celebrities or who are famous always have to be perfect. I am not perfect and neither is anyone else, but I do take the responsibility very seriously."
The latest positive way Jennifer has impacted others is to host an auction to benefit the Attic Community Playground. The $50,000 raised during the auction will be used as grants for schools and music programs that need assistance.
The auction, which ended May 11, allowed fans to bid on a variety of items from their favorite celebrities including Sugarland, Reba, Carrie Underwood, Sheryl Crow, Jon Bon Jovi, Keith Urban, Kid Rock, Kenny Chesney, Martina McBride and Katy Perry.
"Thank you to all of the wonderful artists who donated tickets and passes for the ACP online auction," Jennifer says. "Also, thank you to all of the fans who bid! Your donations are allowing students an opportunity to explore their excitement and passion for music."
Sugarland are currently on their Incredible Machine tour. The group's next concert is scheduled for May 20 in Mansfield, Mass. For more Sugarland concert news, check here.
if(typeof AOLVP_cfg==='undefined')AOLVP_cfg=[];AOLVP_cfg.push({id:'AOLVP_904816236001','codever':0.1,'autoload':false,'autoplay':false,'displaymnads':true,'playerid':'89761511001','videoid':'904816236001','width':476,'height':357,'playertype':'inline','stillurl':'dynamic','videolink':'#','videotitle':'dynamic','videodesc':''});