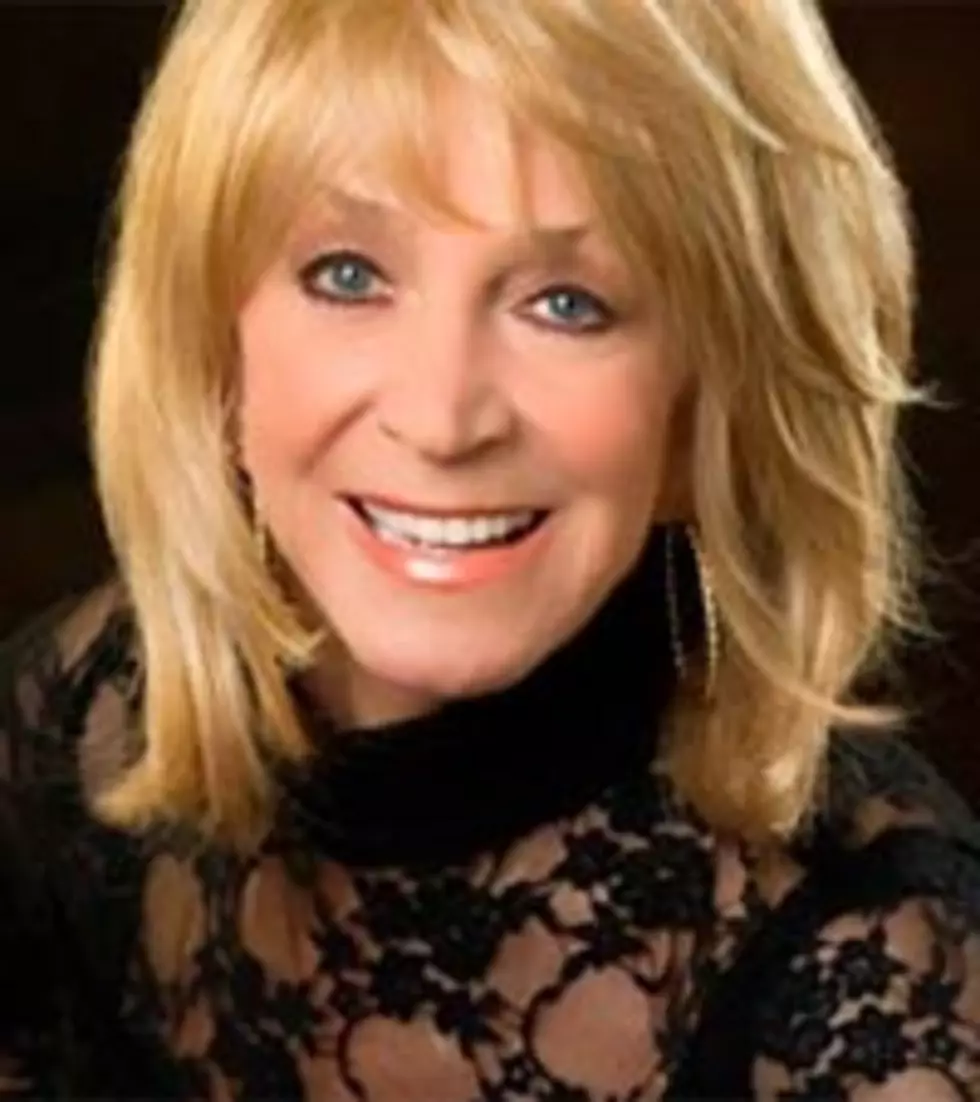 Jeannie Seely Embraces Country's Changing Times
Cheyenne Records
Jeannie Seely says she can understand the need for young artists and new sounds in today's country music, because she was in that same place when she started out, 40 years ago.
"We've got some wonderful sounds in new country today. I look at that a little different than a lot of legends do," says the woman who was once called into the Grand Ole Opry manager's office for wearing mini-skirts on the Opry stage. "I believe things need to change, and every decade it does. Every new generation needs to bring their own music with them. There are entertainers who I hear talking, who say new artists and songwriters don't write the same today as when we were recording. My answer to that is, I would hate to miss Martina McBride's 'Independence Day,' with the wonderful message it brought, or Tim McGraw's 'Live Like You Were Dying' and Brad Paisley's 'He Didn't Have to Be.' Those are great songs, and they make a difference in your thinking."
When Jeannie first began to record, she was encouraged to record using the same musicians as everyone else. "It seems like only yesterday I was being criticized for what I wore, the sound of my records, what I wanted and what I heard for me. I remember thinking, I don't have any problem with Little Roy Wiggins' steel guitar on Kitty Wells' records, but I wanted Buddy Emmons on mine. I wanted to create my own sound."
Jeannie helped make a difference for future generations of women singing country music when she recorded tunes such as 'Don't Touch Me' and 'Can I Sleep in your Arms?' These and other tunes earned her the title Miss Country Soul. She and duet partner Jack Greene had hits including 'Wish I Didn't Have to Miss You,' touring together for ten years and changing the way women were presented as headliners alongside their male counterparts in the business.
Today Jeannie says she is always blown away when someone tells her she was an influence in their career. "That is such an incredible compliment to me. When some of these new guys and gals come up to me and say that, my mind spins back to the way I felt when I met Dottie West and Jean Shepard. Sometimes they'll say, 'I've heard some funny stories about you. I heard that one time you said this or that, and I can't even repeat it,' and I'll laugh and say 'Yes, it's true!'"
The Pennsylvania native says she feels that the past several years have been a wonderful time of her life. "I like to use Lorrie Morgan as an example. I got to Nashville in time to meet my heroes, get to know them and work with them, people like Lorrie's dad, George Morgan. I have been lucky enough to stay here and watch Lorrie grow up and see her dreams come true and share the spotlight with her. Now I see a new generation coming up, including Lorrie's son, Jesse. Right now, I'm enjoying three generations in our industry and that's a good place to be."
Jeannie's latest recording is called 'Vintage Country,' and is exactly what the title conveys -- classic country tunes done in her own special style. While fans are enjoying that CD, Jeannie is looking to future projects and says she'd like to connect with some of what she's hearing and enjoying in today's country music.
"I'll be honest enough to say I don't have the range I used to have," says the 70-year-old. "But if I can find some new things out there, I sure want to record them. I want to lean more to country blues, because that's where I feel like I do my best."
Jeannie continues to tour and perform on the Grand Ole Opry. Fans coming to Nashville for CMA Music Festival next month can also see her on several shows around that same time, including the R.O.P.E. Reunion Show on Wednesday (June 8) and the Classic Country Show on Thursday (June 9).