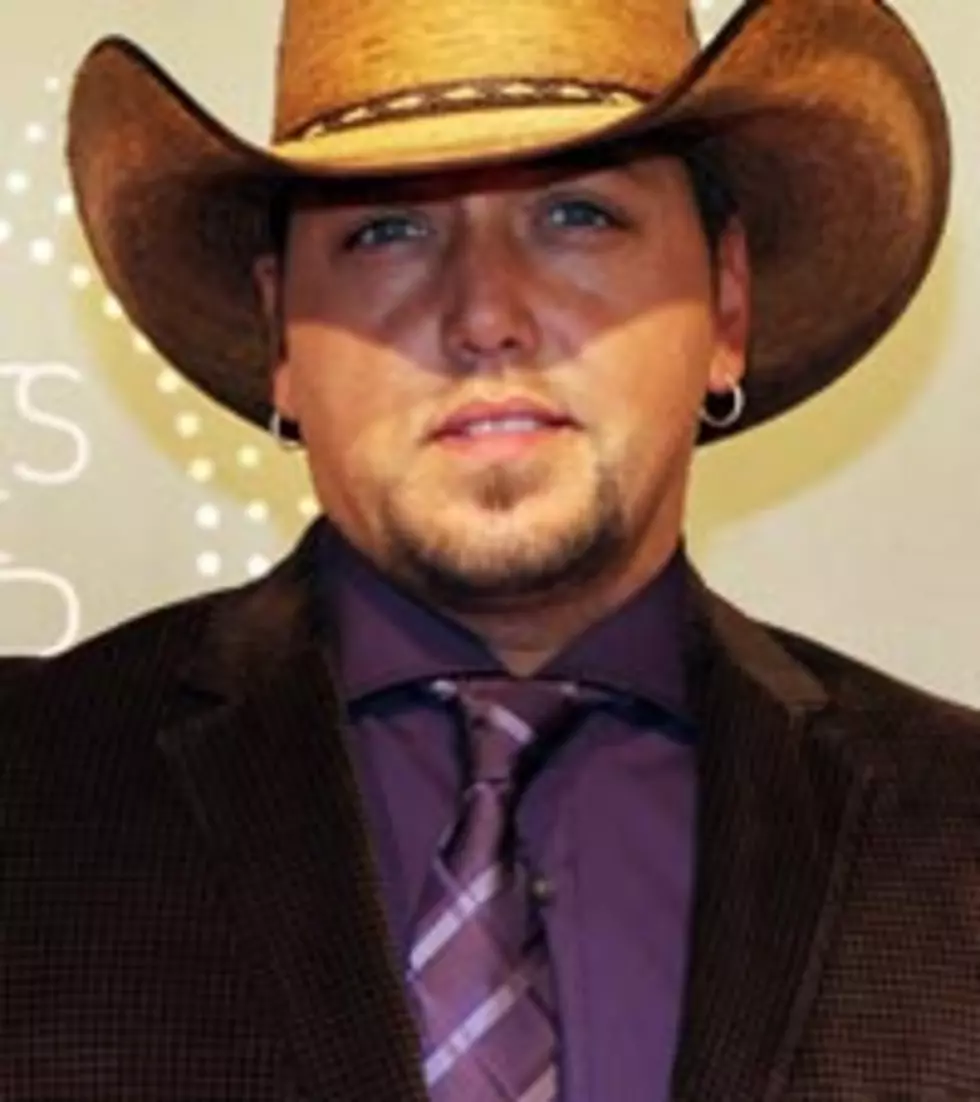 Jason Aldean Sees Big Things Ahead on 'Dirt Road'
Rick Diamond, Getty Images
Jason Aldean is only two singles deep into his RIAA platinum certified fourth studio album, 'My Kinda Party,' but he's already chompin' at the bit to get back in the studio.
"I definitely think we've got four singles, for sure," the 'Don't You Wanna Stay' singer said last week at his platinum party in Nashville (quote via CMT). "I feel like we've got six strong singles, if we wanted to go that far. A lot of times, record companies have different plans for that, just because they're ready to get some new music out."
But that doesn't mean Jason is passing the buck. "Quite honestly, we are, too, by the end of the fourth single," he continues. "We've never put out five singles off a record. When it gets to that point, you're kind of anxious to start recording new music. We definitely have four, and then the fifth one is a possibility. We'll just have to see when we get there."
Certified platinum just a week shy of its three month anniversary, 'My Kinda Party' has already spawned two Top 5 songs: the rowdy, No. 2 title track, and the emotion-charged Kelly Clarkson duet, 'Don't You Wanna Stay,' which exploded into the No. 1 spot on Jason's 34th birthday, February 28.
If it were up to him, Jason says he knows which album track he'd release next. "The reaction to 'Dirt Road Anthem' is unbelievable," Jason says of the song previously recorded by its writers, Colt Ford and Brantley Gilbert.
"When you get people in a concert singing the words to a song that's not a single yet: that's a good sign," he gushes.
"It's definitely my pick for the next single," he continues. "I would love to see that happen, but I don't know if they'd kill me if I said for sure what it would be, so I'm just going to say that. I think that's going to be a big song for us, though. I really do. Whether it's the next single or the following single. Just the reaction it's getting in our shows right now -- if that's any indication -- it's going to be a big song."
Jason is currently in the midst of a coast-to-coast tour, which began March 4 in Lexington, Ky., and ends in Chula Vista, Calif. October 28.