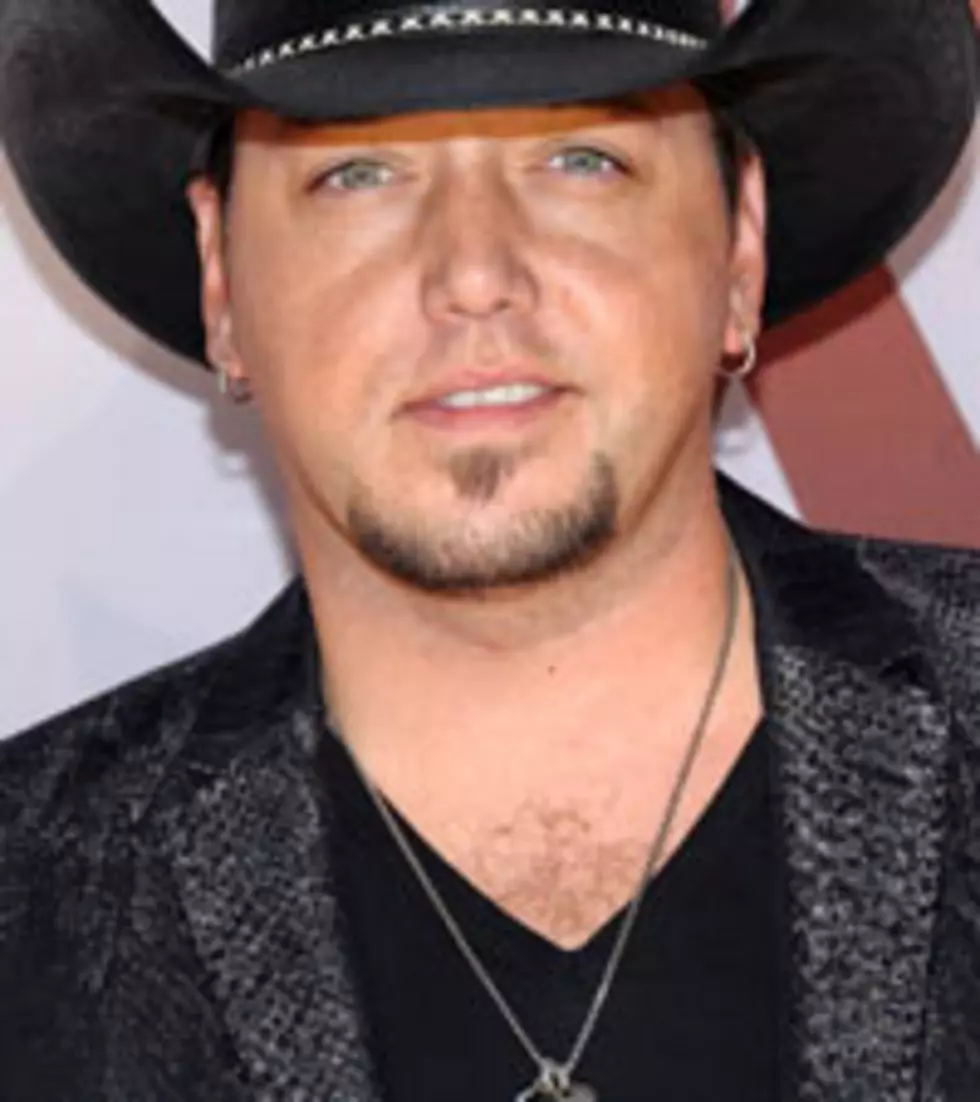 Jason Aldean Sorry to See the Monumental 'Party' End
Michael Loccisano, Getty Images
Jason Aldean just landed "Fly Over States," his fifth and final single from My Kinda Party, on top of Billboard's Hot Country Songs chart. It's a fitting send-off for the 2010 album that catapulted the Georgia native to the ranks of country superstar and arena headliner. The collection has spent 80 weeks on the country album charts so far and remains in the Top 10, having sold more than 2.5 million copies since its release.
Though Jason is ready for fans to hear some new music, he admits he's a little sad to see the Party come to an end.
"I don't know if I'm ready to say goodbye to it," he tells The Boot. "It's been a great record, obviously, and done huge things for my career. When it's all said and done, it's probably going to be a career album for me."
Any sorrow is tempered with joy over the next project, which Jason says fans can expect in the fall. "We just finished cutting the next album and I'm really excited about it," he continues. "There's some really cool stuff on it and I'm ready for people to hear that, too, and kind of give us some new music to play in our shows. So it's kind of a bit of a bittersweet thing."
Before fans hear Jason's new music, they can continue to enjoy his contribution to Lionel Richie's Tuskegee: their duet on "Say You, Say Me," which includes a surprisingly searing guitar riff in the middle. Jason says the rocking guitar was Lionel's idea: "When we got in [the studio], he said [to] rock it up in the middle and put a little of my stamp on the song. [We were] trying to do that in the little bridge section." Jason calls recording with Lionel "one of the coolest experiences I've ever had."
Although there may not be any more singles from My Kinda Party, Jason's road party is still crossing the country. Keep track of his tour schedule here.
Watch Jason Aldean's 'Fly Over States' Video