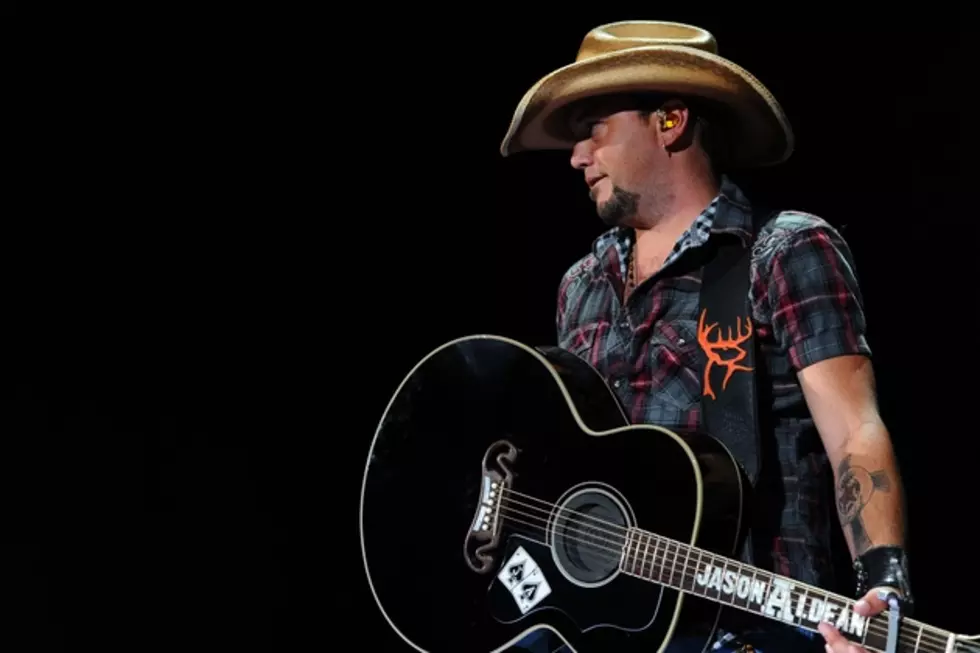 Jason Aldean, Movie Star? Maybe Someday!
Brian Babineau, Getty Images
Jason Aldean is already known as a country music superstar, but he has a bucket list wish that may lead to stardom in another area of entertainment.
"I may dabble in some things," the Georgia native tells ABC News Radio. "Movies or whatever, maybe here and there."
The "Take a Little Ride" singer admits it's a bit intimidating to think of branching out into the Hollywood world. "It's one of those things where if I do a movie, I don't even know if I'm any good," Jason says. "So, I may do one and it sucks and I'm a horrible actor, and I'll never do another one."
One thing he knows, if he does add acting to his resume, he would be drawn to more dramatic roles. "I'm a fan of shows like 'Criminal Minds' and 'The Mentalist' and shows like that -- thriller kind of things," he says. "We'll see. Whatever comes along."
While his future as a movie star remains uncertain, Jason will be on TV screens all over the country on Dec. 31. The married father of two has joined the star-studded line-up for "Dick Clark's New Year's Rockin' Eve with Ryan Seacrest 2013." Previously announced artists for the live broadcast include Taylor Swift, OneRepublic, Justin Bieber, Pitbull and PSY.
"Dick Clark's New Year's Rockin' Eve with Ryan Seacrest 2013" will air live at 10:00 PM ET on ABC.
Watch Jason Aldean's 'Take a Little Ride' Video