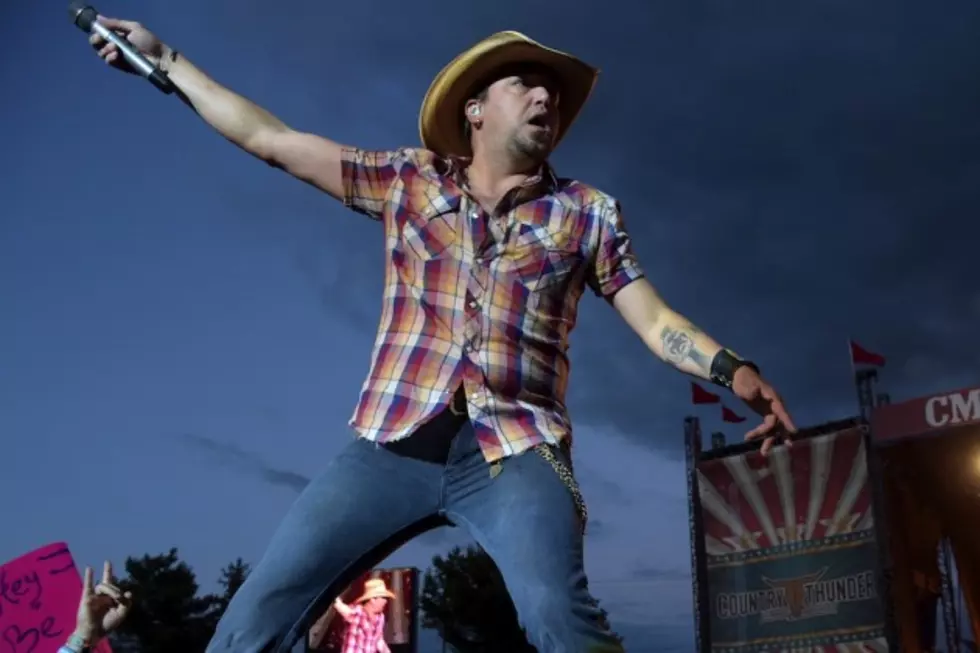 Jason Aldean's 'Burnin' It Down' Goes Platinum
Rick Diamond, Getty Images
Jason Aldean's newest single 'Burnin' It Down' has been certified platinum after only nine weeks, making it the fastest-selling single of 2014 so far.
Aldean has said that the song has a different feel for him, but the fact that the single has been sitting at No. 1 on the Hot Country chart since its release shows that his fans don't mind mixing things up.
"We definitely got a few sideways looks and some raised eyebrows when we released this thing," he says. "It's so awesome that my fans trust that I have a pretty good ear for the kinds of songs they will like and that they follow me to new places with each album. I couldn't be happier with all the excitement around the new music … it definitely feels like we've got something pretty cool happening going into album release."
"With this new album, it's definitely the same old me. But, I like to mix things up and try new sounds and go into territory I've never explored before, so I do a little bit of that too," he says. "That's why I named the album 'Old Boots, New Dirt' … I'm almost 10 years into this crazy ride, but in a lot of ways, I feel like I'm just gettin' started."
Watch the video for 'Burnin' It Down' here.