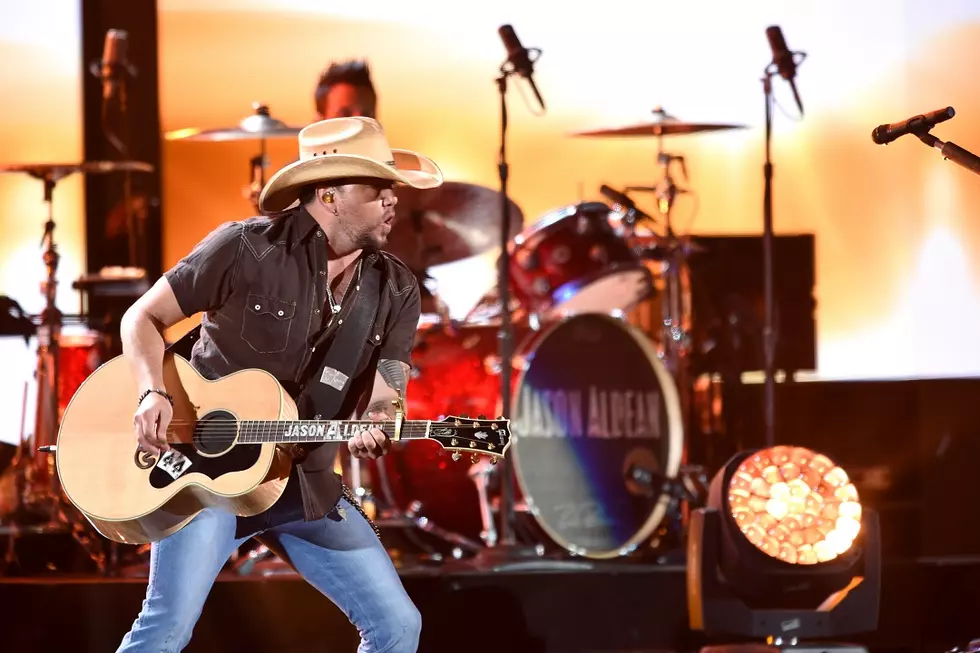 Jason Aldean Plays a Medley of Hits at the 2015 ACM Awards [WATCH]
Cooper Neill, Getty Images
Newly married superstar Jason Aldean performed as if he had something to prove Sunday night (April 19) at the 2015 ACM Awards, packing a love ballad and three rocking singles into a medley of hits.
The two-time Male Vocalist of the Year opened with "Tonight Looks Good on You." He might have been serenading his new wife, Brittany Kerr, whom Aldean married on March 21, as he sang the words, "Somethin' about that southern sky / Sitting back behind that moon / It goes perfect with your eyes / Girl, tonight looks good on you."
After the chorus, Aldean shouted, "Y'all ready to party a little bit?" and grabbed his guitar as the pace of the music picked up. That led to a verse of "My Kinda Party," the title track from his 2010 album. Then the singer ditched the guitar again for a few bars of "Hicktown," his first-ever single, followed by a portion of the raucous "She's Country."
As the song faded out, Aldean's microphone stand burst into flames, putting an exclamation point on one of the most intense performances of the night.
The singer entered the night with three ACM nominations, including Entertainer of the Year.
Big Moments in ACM Awards History
How Well Do You Know the ACM Awards?