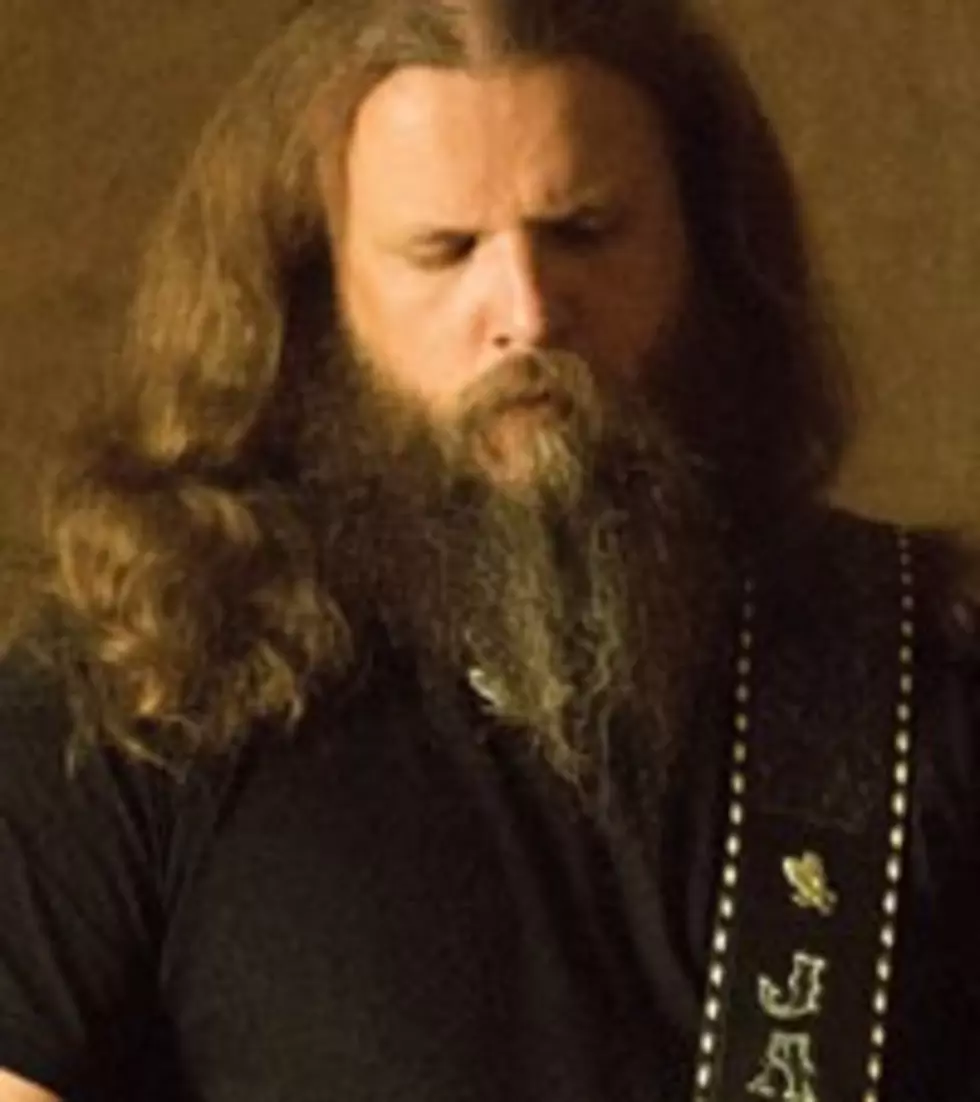 Jamey Johnson Album, 'Hank Cochran: Living for a Song' Due October 16
Jack Spencer
Jamey Johnson has set Oct. 16 as the release date of his latest album, Livin' for a Song: A Tribute to Hank Cochran. The 16-track collection, produced by Buddy Cannon and Dale Dodson, pairs Jamey with a host of other country greats, including Willie Nelson, Merle Haggard, Alison Krauss, Vince Gill, Leon Russell, Emmylou Harris, Kris Kristofferson, Lee Ann Womack and more. (See the complete track listing below.)
One of the most successful songwriters in country music, Hank Cochran was also a treasured mentor to artists such as Willie and Merle. His cut-to-the-heart lyrics and simple but indelible melodies helped his songs -- and the artists who recorded them -- cross over to unprecedented pop-chart success.
"If I had to dream up somebody like Hank to influence songwriters, I couldn't have done a better job," says Jamey. "That's what he was -- not just for me, but for Willie and for a lot of people -- just a helpful friend. If he knew you needed help with something, he could help you. He was there. And that's what I want to be for the people in my life, same as Hank. He influenced me, not only as an artist and songwriter, but also as a person."
Livin' for a Song: A Tribute to Hank Cochran will also be out on vinyl Sept. 25. Jamey's new project is the follow-up to The Guitar Song, his Grammy-nominated 2010 album.
Livin' for a Song: A Tribute to Hank Cochran track listing:
"Make the World Go Away" – Jamey Johnson and Alison Krauss

"I Fall to Pieces" – Jamey Johnson and Merle Haggard

"A Way to Survive" – Jamey Johnson, Vince Gill and Leon Russell

"Don't Touch Me" – Jamey Johnson and Emmylou Harris

"You Wouldn't Know Love" – Jamey Johnson and Ray Price

"I Don't Do Windows" – Jamey Johnson and Asleep at the Wheel

"She'll Be Back" – Jamey Johnson and Elvis Costello

"Would These Arms Be in Your Way" – Jamey Johnson

"The Eagle" – Jamey Johnson and George Strait

"A-11" – Jamey Johnson and Ronnie Dunn

"I'd Fight the World" – Jamey Johnson and Bobby Bare

"Don't You Ever Get Tired of Hurting Me" – Jamey Johnson and Willie Nelson

"This Ain't My First Rodeo" – Jamey Johnson and Lee Ann Womack

"Love Makes a Fool of Us All" – Jamey Johnson and Kris Kristofferson

"Everything But You" – Jamey Johnson, Vince Gill, Willie Nelson and Leon Russell

"Livin' for a Song" – Jamey Johnson, Hank Cochran, Merle Haggard, Kris Kristofferson and Willie Nelson