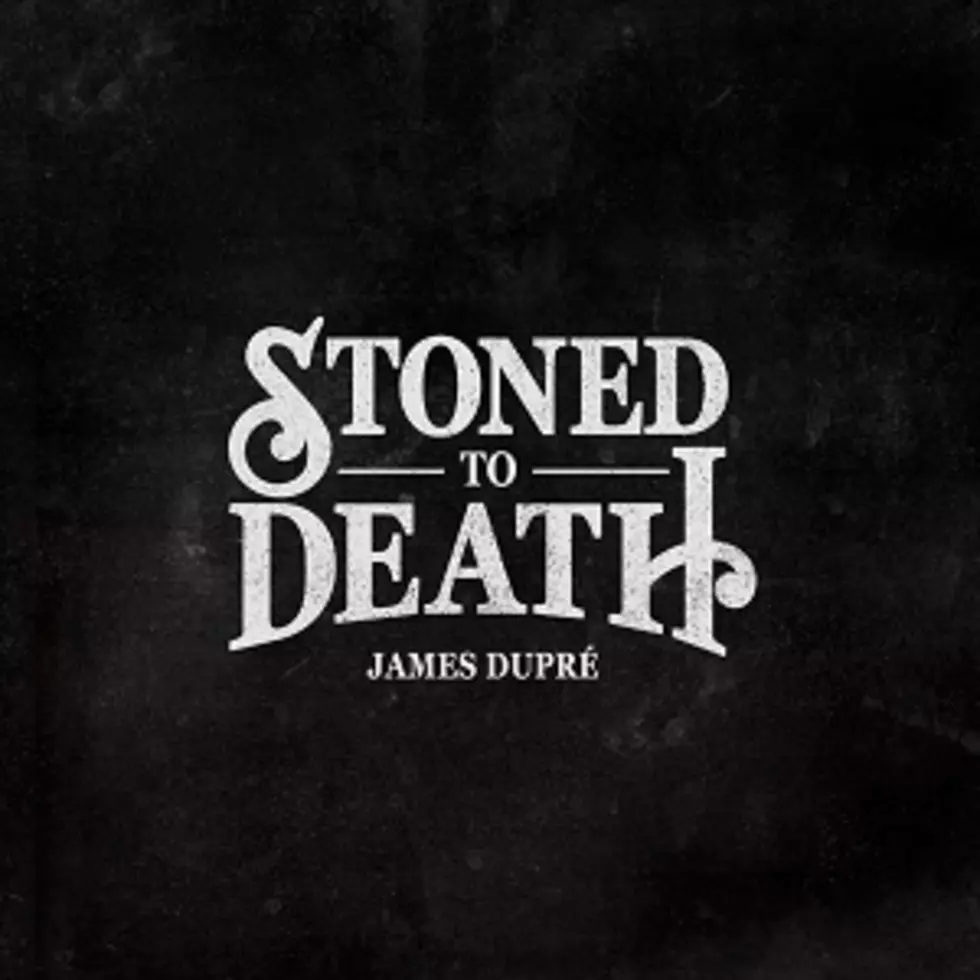 James Dupre Shares Plans for 'Stoned to Death' Album
PURFECTT PITCH LLC
Former The Voice contest James Dupré is set to release his first album since appearing on the TV singing competition in mid-June. Fans will be able to pick up Stoned to Death beginning on June 17.
Stoned to Death features 10 tunes, including the title track and "Someday Today," the latter of which premiered on The Boot in January. Dupré had a hand in writing seven of the songs; co-writers include Jessi Alexander, Neal Coty and Clint Daniels, and the project was produced by Jordan Lehning. A full track listing is below.
"The album as a whole has a dark side, with glimmers of light here and there," Dupré explains. Of his time on The Voice, he adds, "The whole process was overwhelming and exhausting, yet fulfilling and worth it. I met so many amazing singers, some I would already consider lifelong friends."
Stoned to Death is available for pre-order now on iTunes. Fans looking for a physical copy of the disc can order one on Dupré's website.
James Dupré Stoned to Death Track Listing:
1. "Green Light" (James Dupré, Skylar Wilson, Andrew Combs and Jordan Lehning)
2. "Forgiving Me" (James Dupré, Neal Coty and Brent Baxter)
3. "Someday Today" (James Dupré, Brent Baxter and Neal Coty)
4. "Lonesome Alone" (James Dupré, Brent Baxter and Neal Coty)
5. "Hurt Good" (Mike Mobley, Jessi Alexander and Travis Meadows)
6. "Till the Real Thing Comes" (James Dupré and Adam Wright)
7. "Whatever That Was" (James Dupré, Neal Coty and Brent Baxter)
8. "Perfect Time" (Neal Carpenter and Scooter Carusoe)
9. "Sad Song" (James Dupré and Jeremy Spillman)
10. "Stoned to Death" (Jessi Alexander, Jeff Hyde and Clint Daniels)