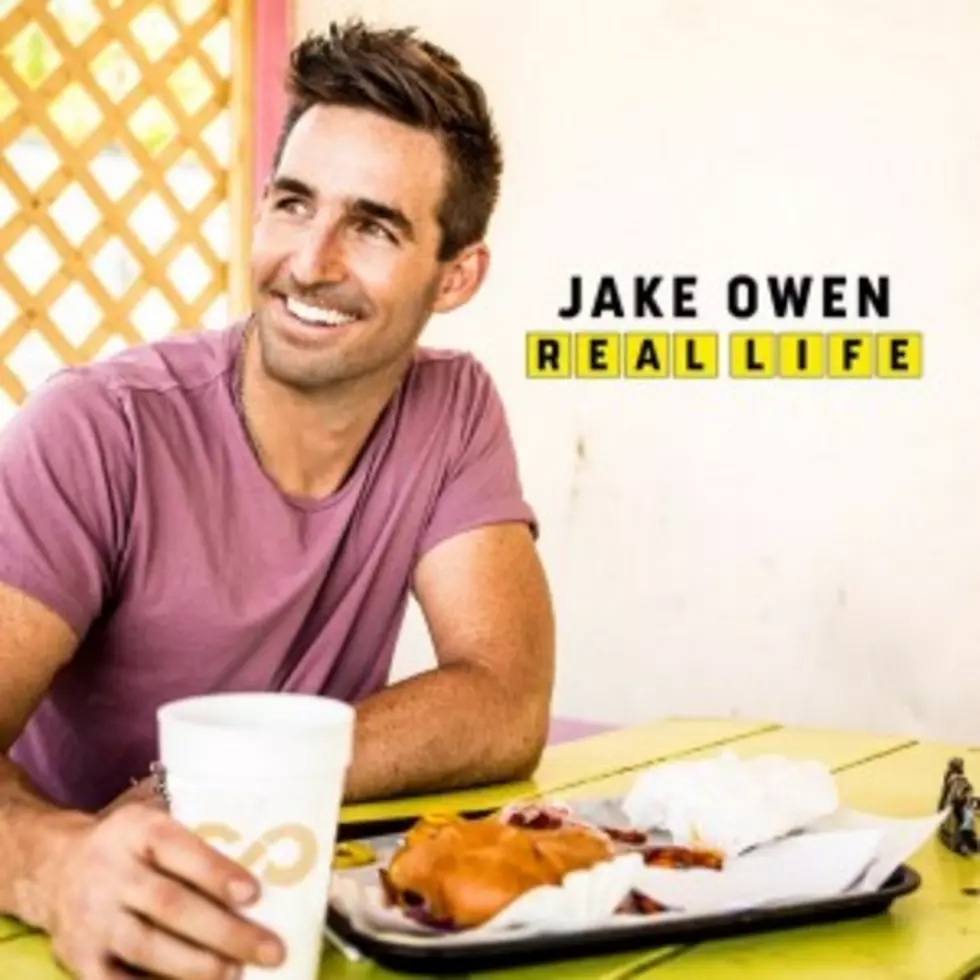 Jake Owen Shares New Single, 'Real Life' [LISTEN]
Sony Music Nashville
Jake Owen has released his new single, "Real Life," and while it doesn't directly mention hanging out by the water or fun times at the beach, it's definitely a summertime tune.
The song was written by Ross Copperman, Ashley Gorley, Shane McAnally and Josh Osborne, and it's got a poppy melody that wouldn't sound out of place in the catalog of a late '90s alt-rock band like Everclear or Sugar Ray.
"Well, I grew up in a real town / Where the prom queen had a plastic crown / And we really did just drive around / 'Cause there wasn't s--t to do," Owen sings in the first verse. "We didn't know we were real broke / Daddy rolled them real smokes / We drank RC, no real Coke / But our neighbor had a pool."
Owen began playing "Real Life" live over Memorial Day weekend -- in an acoustic form that is more stripped-down than the recorded version -- including at a show in Des Moines, Iowa, where the chorus elicited big cheers from the crowd.
"This is real life in the real world / We ain't talking to no models / We got real girls," Owen sings in the chorus, which is simple and catchy, accented by some "whoa oh oh oh"s and "na na na"s. "We get real low, we get real high / It ain't all good baby but it's all right / Real life."
"Real Life" is this first single off of Owen's upcoming new album, which he says will be out by the end of this year.
"I think it's a building process from what I've done before in my life in the way it was made. But also, to grow, I think you have to step outside your comfort zone and do some different things," Owen tells TulsaWorld.com. "So we have some different stuff on this record this time around, but we have some of the stuff that's worked."
"Real Life" is available for download via iTunes.
Listen to Jake Owen, "Real World":
Test Your Jake Owen Knowledge!
Jake Owen + More Country Stars' Best Selfies