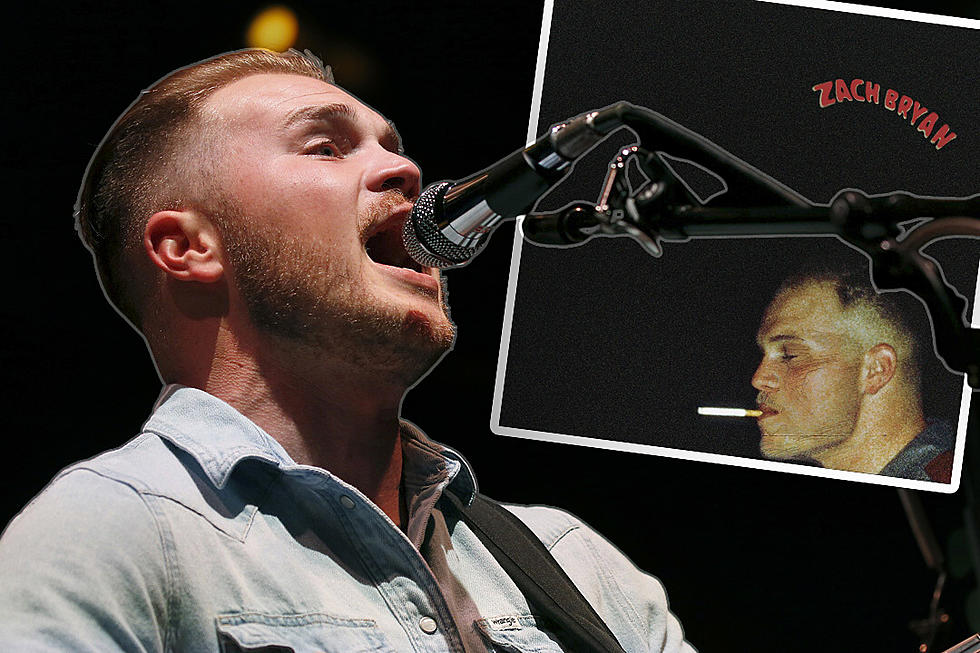 Zach Bryan Announces New, Self-Titled Album — Here's What We Know
John Lamparski, Getty Images
Zach Bryan's highly-anticipated new studio album is indeed coming "soon." The "Something in the Orange" singer revealed a date and cover art for Zach Bryan on social media this week.
Zach Bryan features 11 self-produced songs and will drop on Aug. 25.
It's his fourth full-length studio album and follows the Platinum-certified American Heartbreak, released in May 2022.
Since dropping that 34-song project, Bryan's released an EP called Summertime Blues (July 2022) and a live album called All My Homies Hate Ticketmaster (Dec. 2022).
In June, Bryan shared samples of 10 songs to social media and assured fans that the album was coming soon. He stopped short of committing these songs to the album, and fans know he's willing to pivot quickly.
"This one was for me, I do not care if you like it," he said. "I love you guys and thank you so much for getting us this far."
Some sleuthing finds further information on what could make up the 11-song tracklist.
New Zach Bryan Songs:
One song that seems certain to make the album is "Spotless," a collaboration with the Lumineers. Bryan is a longtime fan of the group and will co-headline Pilgrimage Festival with them in September.
A clip of this song is available on social media:
Also likely is "Dawns," the Maggie Rogers feature he officially released in January. However, Bryan told a fan on Twitter that he'd share a live version of this track on the next album.
Other new songs shared on Instagram in 2023 include "Blue Jean Baby," "Fear and Fridays" (below), "Fine Dry" and an acoustic track often referred to as "Lost Faith in the World."  There are many more to be found on TikTok, which means some didn't make the cut.
*Note: The official track list replaced Taste of Country's prediction upon its release on Aug. 18. 
Zach Bryan, 'Zach Bryan' Track List:
1. "Fear & Fridays (Poem)"
2. "Overtime"
3. "Summertime's Close"
4. "East Side of Sorrow"
5. "Hey Driver" (Feat. War and Treaty)
6. "Fear and Fridays"
7. "Ticking"
8. "Holy Roller" (Feat. Sierra Ferrell)
9. "Jake's Piano / Long Island"
10. "El Dorado"
11. "I Remember Everything" (Feat. Kacey Musgraves)
12. "Tourniquet"
13. "Spotless" (Feat. The Lumineers)
14. "Tradesman"
15. "Tradeshow"
16. "Smaller Acts"
17. "Oklahoma Son"
Quietly, American Heartbreak has remained in the Top 5 on Billboard's Top Country Albums chart since it debuted at No. 1 15 months ago. "Something In the Orange" has also remained a top seller and streamer as it reached Top 20 on radio airplay charts.
Bryan's path forward with country radio is not clear. While signed to Warner, he's not gone the traditional route to promote music. The Navy veteran rarely gives interviews, and until the 2023 ACM Awards, he had not appeared at a major country gathering.
This, of course, has not held him back: He sells out the country's biggest venues as he's built a following as loyal as anyone out of Nashville.
60 Country Stars' Real Names Revealed
Now organized alphabetically to help you find the real name you're searching for.