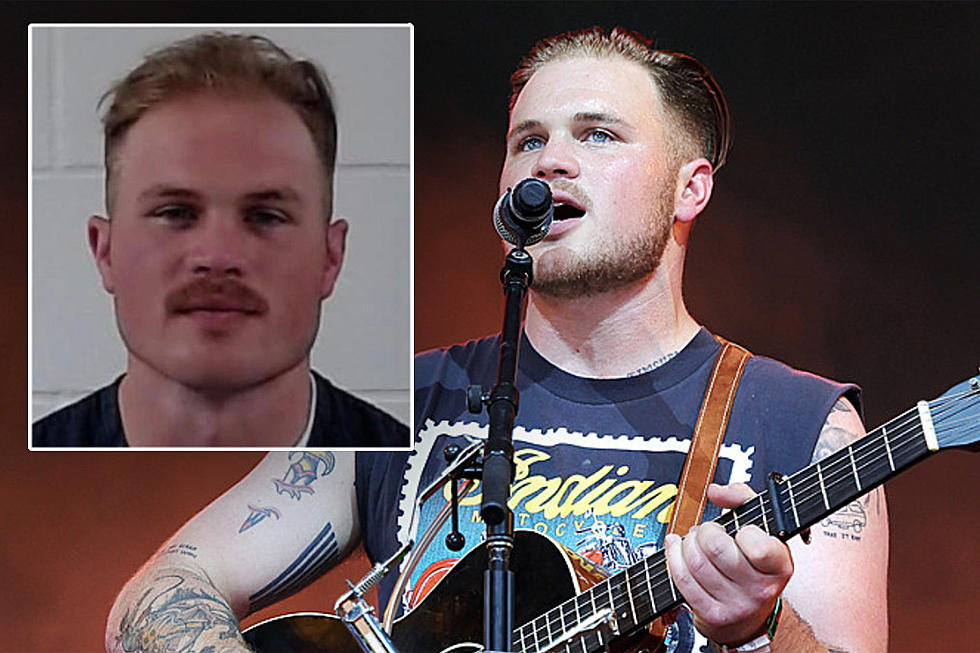 Police Report Details What Zach Bryan Said Before His Arrest
Getty Images
A police report detailing Zach Bryan's arrest is consistent with what the singer says happened, but cops added a few colorful quotes to the official record.
Threats to get the mayor and perhaps even the governor of Oklahoma involved were reportedly made as the singer was in handcuffs. On social media, Bryan took ownership of his bad behavior, saying he acted immaturely, like an idiot or a child.
"I just pray everyone knows that I don't think I'm above the law," he acknowledges. "I was just being disrespectful and I shouldn't have been. It was my mistake."
Related: Zach Bryan's Mug Shot Is Here and Fans Have Jokes
What Did Zach Bryan Say to Police?
Some time after Bryan's bodyguard was pulled over for driving 78MPH in a 55MPH zone, Bryan got out of his truck and started to question what was taking so long. The officer told him to get back in the car or he'd go to jail, to which TMZ — who obtained the police report — reports he said, "I'll go to jail, let's do it."
Once in handcuffs, Bryan remarked to officers actions like this were why people don't like police. Later, he added, "This is the second time this has happened in three days. These f—ing cops are out of control" and "You boys need checked, a bunch of f—ing middle aged white dudes arresting people."
At one point, Bryan started to apologize, but also said he'd get the mayor involved. He called his father to come retrieve his dog, and afterward police say Bryan's dad said the governor would put his finger on the arrest.
Ultimately, the country star was booked and charged with obstructing an investigation (the initial traffic stop of his bodyguard) and after a few hours, he was released.
"I was just an idiot and I'll take the fall for it. I'm a grown man and I shouldn't have behaved like that. And it won't happen again," he tells fans.
From there, Bryan continued his drive to watch his Philadelphia Eagles play football this weekend.
Country Stars and the Songs They Regret, Resent or Apologized For
It's rare to hear a country star confess to hating a song they've recorded, but it has happened. This list includes several apologies, quite a bit of ambivalence and at least once complicated instance when love for a song died with love for a man.
A few on this list are more nuanced:
Thomas Rhett
, for example, probably doesn't really "hate" "Crash and Burn," but for a few months, he seemed to.
Gretchen Wilson
admits to coming to love a song she once fought
against
recording, and a major country group just re-cut a song they burned out on in the early 2000s.
Scroll down to find our list of 10 songs that country artists regret or resent, and the explanations why.