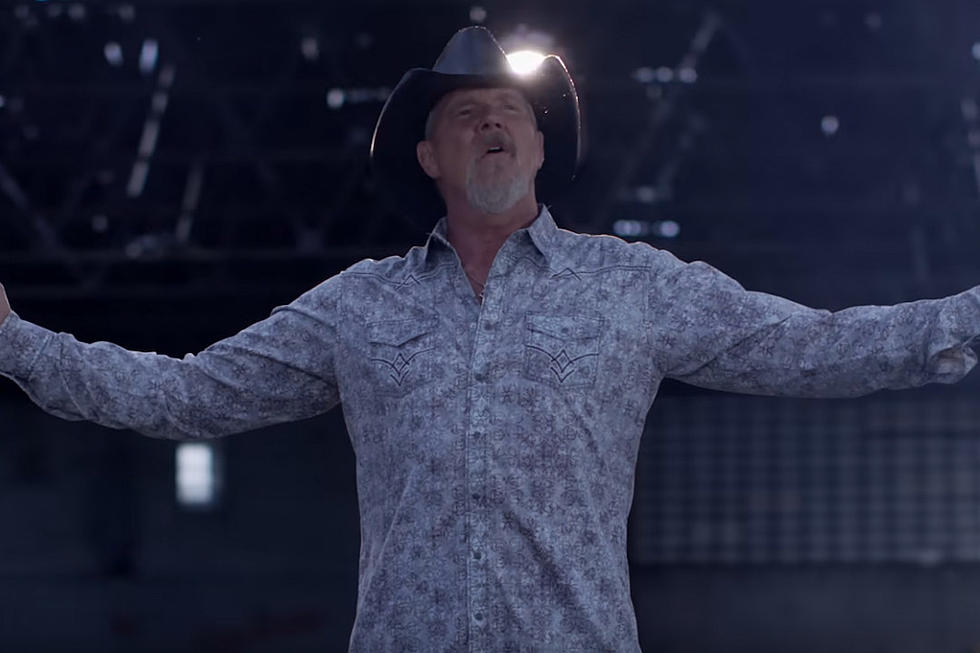 Trace Adkins Champions Resilience in 'Somewhere in America' Video [Watch]
YouTube
Trace Adkins offers a patriotic message of hope in "Somewhere in America," a song that spotlights the community spirit of towns and cities across the country.
"There ain't no good news on the six o'clock news these days," Adkins acknowledges in the first verse, but goes on to point out that the country's best stories are the ones that come from neighbors helping neighbors in the face of adversity. "It could be Carolina, could be California / There's a dirt road class with a shirt on their back / If you ask, they'll put it right on ya," he sings in the song's anthemic chorus.
Adkins' song, and the music video that accompanies it, has a real-life connection: It highlights the rebuilding efforts in Mayfield, Ky. after a 2021 tornado ripped through Western Kentucky and ravaged the city. The tornado claimed over 50 lives and left thousands displaced from their homes. In May of 2023, Adkins mounted a benefit concert to help with restoration efforts, billed as Somewhere in America: A Concert for Mayfield.
The music video from the song shows footage from that event, interspersed with shots of Mayfield and the rebuilding efforts underway in the region. Adkins opens his video with a shot of a large billboard memorializing the people who died in the tragedy. He acknowledged the loss of life in a message written across the screen, adding, "The tornado's path destroyed many homes and buildings, but one thing remained untouched. The resilient Spirit of the citizens of Mayfield. Mayfield...this one is for you."
Speaking to CMT, who premiered the music video, Adkins says that he hopes "Somewhere in America" serves as a message of inspiration for all listeners -- but especially those affected by the tornadoes that hit Mayfield and the greater Western Kentucky region.
"It seems like over the last couple years we could have picked a lot of places," he says of choosing to spotlight Mayfield for his music video. "I think Mayfield is representative of all those communities that have had to come together in light of these terrible storms. We just wanted to come in here and give them a pat on the back and say, 'There are people out there that haven't forgotten about you.' That's what I was hoping to do."
"Somewhere in America" comes off the track list of Adkins' 2021 The Way I Wanna Go album. He's currently in the midst of his 2023 Somewhere in America Tour.
Country Stars Who Suffered Unthinkable Tragedy