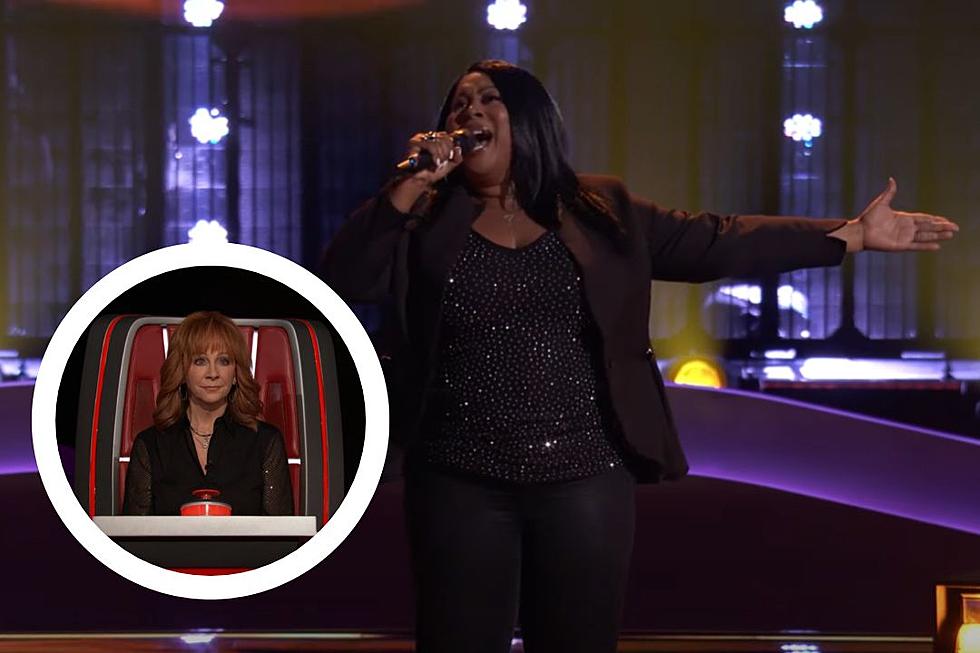 'The Voice': Reba McEntire Scores Seasoned Background Singer Ms. Monet [Watch]
YouTube
he Voice returned for night two of this week's Blind Auditions on Tuesday (Oct. 3). Out of all the music hopefuls that took the stage, Ms. Monét stood out from the crowd.
Before stepping out onto the singing competition stage, Ms. Monét revealed that she has been a background vocalist for more than 30 years. Over the course of her long tenure in the industry, Ms. Monét has played for some very well-known names, including Huey Lewis and the News, Kenny Loggins, Tim McGraw and Faith Hill. With a stacked resume, the audience was waiting with bated breath to see what Ms. Monét was going to unleash. Press play below to see her take on Steve Winwood's "Higher Love."
It might have taken judges Reba McEntire and Gwen Stefani a few minutes to slap their buttons and subsequently turn their chairs, but once they did, it was on. Stefani and McEntire, the only judges to turn for Ms. Monét, began pitching what they could bring to the table in return for the vocal powerhouse joining their respective teams.
While Ms. Monét was making her decision, she revealed that she had actually recorded vocals for Stefani's 2017 Christmas album, You Make It Feel Like Christmas, and she did some vocals for other prominent artists that the judges would know.
Speaking directly to the country legend, Ms. Monét let McEntire know that she has worked with some of her friends. Instantly intrigued, McEntire waited to hear which of her famous pals had worked with the hopeful in the past. Ms. Monét revealed to the judges that she has provided her voice to Loggins, McGraw and Hill.
That didn't shock McEntire, who coolly remarked that her suspicion was correct: "Well, I didn't think you were a newcomer." Their shared connections were enough to seal the deal for Ms. Monét, and she happily signed onto Team Reba.
The Voice airs on Monday and Tuesday nights at 8PM EST on NBC.
The Top Country Songs of 2023, Ranked
The best country songs of 2023 fit snug over your life and experiences. Each is written from personal experiences, but somehow, that translates as if it were custom to each of us. We've loved, we've longed, we've lost and we've cut loose in the country.
Airplay charts, sales data and streaming numbers helped make this list of country music's top songs of 2023, but staff and Taste of Country reader opinion were most influential. Songs included on previous Top Country Songs lists were not eligible. A song may have been released in 2022, but it had to have the majority of recorded airplay or impact this year to count.
Gallery Credit: Billy Dukes