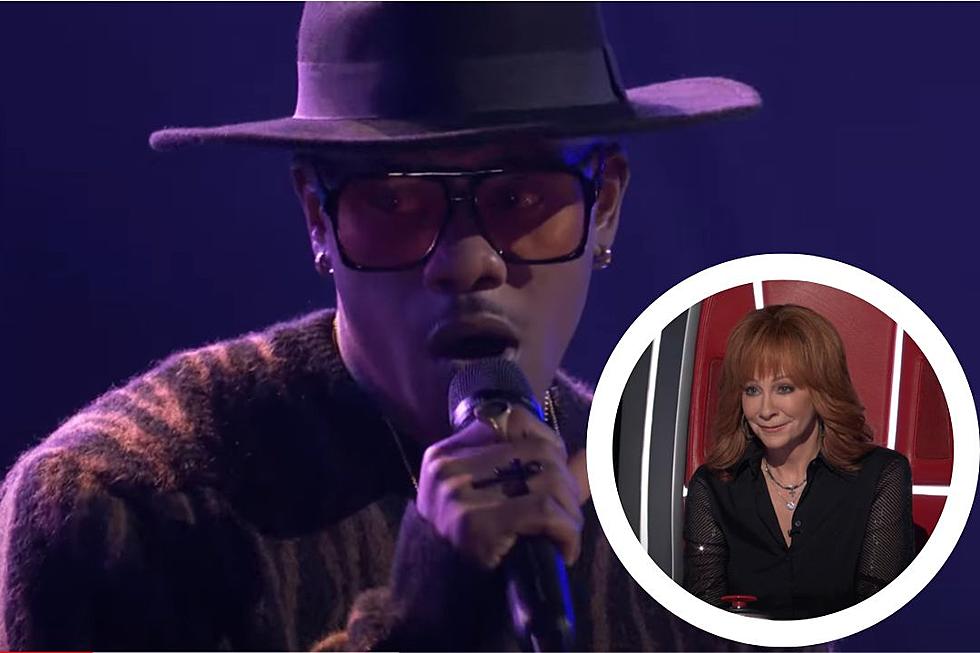 'The Voice': Reba McEntire Snags Mac Royals After This John Mayer Cover [Watch]
YouTube
When The Voice returned for another round of Blind Auditions on Monday (Oct. 2), judge Reba McEntire had a few things on her mind, including adding talented singers to her team.
While the legendary country singer had a few changes to spin her chair during the latest episode, she was particularly impressed with Mac Royals.
The bad news for McEntire was that she wasn't the only one interested in the non-country singer. All four judges turned their chairs and tried to win over Royals, who chose to sing John Mayer's "Gravity."
Press play below to see what impressed John Legend, Gwen Stefani, Niall Horan and McEntire.
After receiving four chair turns, Royals had a lot to consider when it came to picking which judge to put his trust in. Seeing that there was still some apprehension, the judges took the opportunity to show off all their team gifts, including branded jackets and, of course, McEntire's infamous tater tots, aka "Reba Tots."
The country icon backed up the temptation of her potato bribe by talking to Royals about their similar upbringings: They both grew up in small southern towns and that is one life experience that can't be recreated.
As if their small town roots weren't enough, Royals shared that he used to watch McEntire's sitcom Reba with his grandmother. The deal was sealed from there, with The Voice hopeful eagerly signing onto Team Reba and gladly chowing down on his "Reba Tots."
The Voice airs on Monday and Tuesday nights at 8PM ET on NBC.
10 Surprising Things You Never Knew About Reba McEntire: