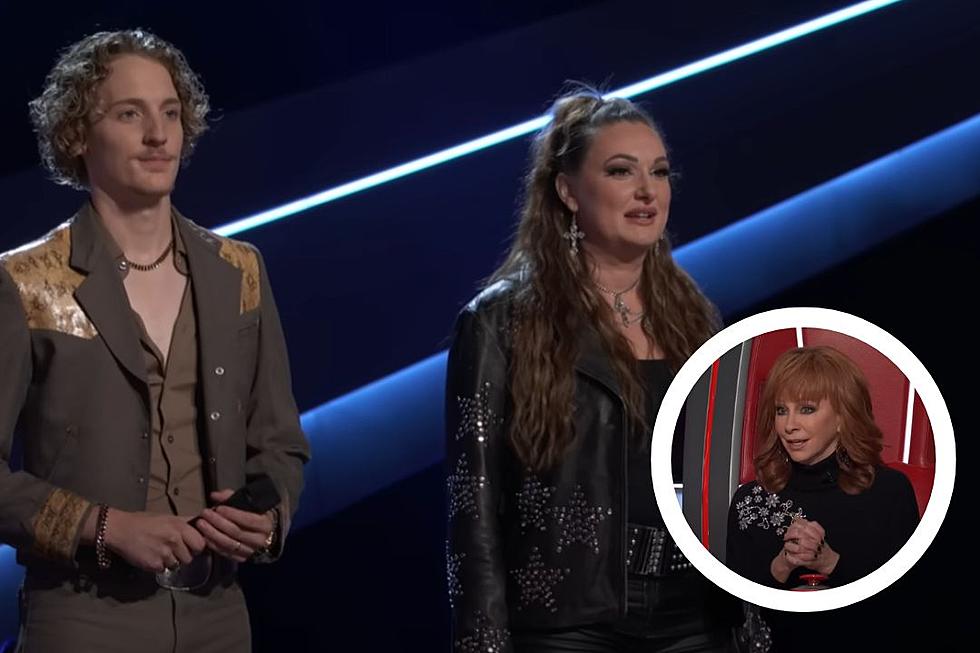 'The Voice': Bias Wins Team Gwen Battle, Reba McEntire Steals Jacquie Roar
YouTube
The gauntlet has been thrown! During Monday night's (Oct. 23) episode of The Voice, two vocal powerhouses from Team Gwen (Stefani) faced off head to head during the Battle Rounds.
Coach Stefani tasked her two team members, Bias and Jacquie Roar, with putting their own spin on Jelly Roll's "Need a Favor" all while fighting against each other for their spot on the show.
Faced with the intimidating challenge, each of the hopefuls held their own in both the vocal department and stage presence. Despite both contestants competing to keep their place on the reality competition, Bias and Roar didn't let it come between their seemingly budding friendship, or their goal of putting on a cohesive show for the audience.
While belting out the emotional lyrics, the contestants fed off of their shared energy, moving around the stage and interacting with each other through playful movements and encouraging touches.
Press play below to watch the duo's impressive version of Jelly Roll's "Need a Favor."
At the close of the song, all four of the judges seemed conflicted about who they'd endorse to move on in the singing competition. John Legend broke the ice, calling the pair "electric" and applauding how they interacted on the stage.
Overall, Legend explained that he was drawn to Bias, noting, "I felt the star power coming from you."
Reba McEntire gave compliments to both artists, including Roar's fringe outfit, before tipping her hat to the stylish contestant.
Niall, on the other hand, gave a clear vote to Bias.
Of course, the only endorsement that truly mattered for Bias and Roar was that of their coach. Although greatly conflicted, Stefani said she was going to go with her heart and advanced Bias to the knockout rounds.
In the end, it turned out to be great news for both Team Gwen members: McEntire came to Roar's rescue and stole her for own team.
After witnessing what had just played out on the stage, the steal wasn't a complete surprise but, how quickly McEntire pressed her steal button was. Within two seconds of Roar declaring she wasn't leaving the stage without being stolen, McEntire flatly said "ok" and pressed her button.
Speaking to the elated Roar, McEntire explained that she wanted her on her team from the jump and was disappointed when she lost out on her talent during the Blinds. Roar actually received four chair turns during the Blind Auditions, indicating interest from all of the show's coaches.
Roar will now compete carrying McEntire's banner. The Voice airs on Monday and Tuesday nights at 8PM ET on NBC.
The Top 40 Country Songs of 2023, Ranked
The best country songs of 2023 fit snugly over your life and experiences. Each is written from personal experiences, but somehow, translate as if they were custom to each of us.
We've loved, we've longed, we've lost and we've cut loose in the country.
Airplay charts, sales data and streaming numbers helped make this list of country music's
Top 40 songs of 2023
, but staff and Taste of Country reader opinion were most influential. Songs included on previous Top Country Songs lists were not eligible. A song may have been released in 2022, but it had to have the majority of recorded airplay or impact this year to count.
Gallery Credit: Billy Dukes