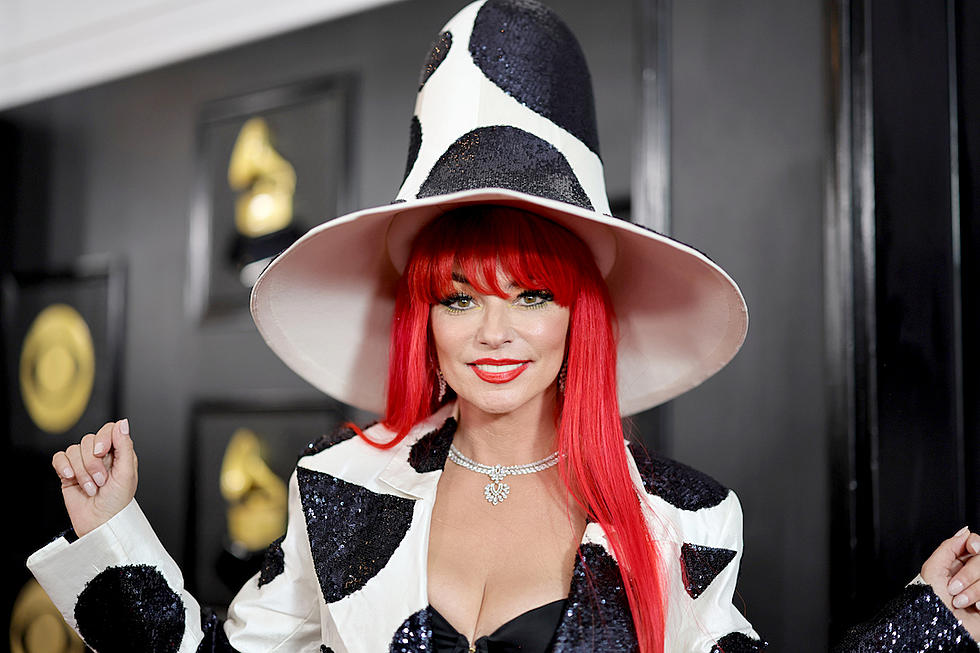 Shania Twain Returns to Las Vegas for 2024 'Come on Over' Residency
Neilson Barnard, Getty Images
Shania Twain will return to Las Vegas in 2024.
The singer has announced her third Vegas residency, called Shania Twain: Come on Over — The Las Vegas Residency — All the Hits!
The slate of shows is named for her landmark 1997 Come on Over album which is currently celebrating its 25th anniversary. This time around, Twain will set up camp at Bakkt Theater at Planet Hollywood Resort & Casino.
"The audience can expect ALL THE HITS with a few fan favorites from the new album in there too," Twain says in a statement. "I am in a celebratory mood and there is nowhere better to party than Vegas, so I hope you all join me!"
She shared her news with a social media video that shows Twain ambling around her house in Switzerland, doing chores like laundry and unloading the dishwasher. As she fluffs throw pillows, she sighs in boredom, then says "F--k this -- I'm going to Vegas."
Speaking to Billboard about her new residency, Twain says she'll be incorporating some of the production and costume designs of her current Queen of Me Tour, as well as bringing in fresh ideas — some of which she hasn't even figured out how to logistically accomplish yet.
"I want to have a huge, inflated sphere that I can run around in over the audience — I should never have said that out loud," the singer jokes. "But I really want to do that, because I think the fans always have so much fun when balls are thrown into the audience, and I want to be in that. I'm gonna make a giant transparent beach ball and I'm gonna get in it and roll around while I'm still young enough to do it without getting hurt."
"I don't know how I would do it — I always get a 'No' from production; they're like, 'That's not even possible.' I'm gonna figure out a way to do it at some point, so I can get out there and go everywhere in the room," she adds.
She also elaborated on how she'll mix new songs with old in her Las Vegas set list, noting that new songs like "Giddy Up!" and "Waking Up Dreaming" have emerged as live fan favorites off her Queen of Me album.
"I have kids come up onstage, and their parents would've grown up with Come on Over, and a few times I will ask the little kid, who might be like five or six years old. I'll ask them what their favorite song is, and they'll say 'Queen of Me,'" she recounts.
Tickets to Twain's new Las Vegas residency go on sale beginning Monday, Aug. 21 at 10 AM PT. A presale for Citi cardholders will begin on Wednesday (Aug. 16) at 10AM, and an additional fan presale begins that day at 2PM.
Shania Twain: Come on Over — The Las Vegas Residency — All the Hits! 2024 Dates:
May 2024: 10, 11, 15, 17, 18, 23, 25, 26
Aug. 2024: 23, 24, 29, 31
Sept. 2024: 1, 4, 6, 7
Nov. 2024: 29, 30
Dec. 2024: 4, 6, 7, 11, 13, 14
PICTURES: Shania Twain Launches 2023 'Queen of Me' Tour
Shania Twain
launched her 2023
Queen of Me Tour
on Friday night (April 28) in Spokane, Wash., and pictures show one of the most elaborate productions of her entire career.
Top 25 Shania Twain Songs — Her Biggest Hits and Best Deep Cuts
Shania Twain
's best songs changed country music in ways never imagined before 1995. The superstar's career as a charting recording artist lasted less than a decade and included few accolades (including just one CMA Award) relative to her commercial success, but few female artists under 40 will fail to name her as one of three major reasons they chase this country music dream for a living. Perhaps only Dolly Parton is listed more frequently as an influence.
This list of Shania Twain's best songs considers commercial success, cultural importance, legacy and song quality. Scroll through to see which of her songs is No. 1 and click on any link to listen.
See Inside Shania Twain's Spectacular Beachfront Mansion
Shania Twain
owns a spectacular waterfront mansion in the Bahamas that offers plenty of time away from prying eyes.
The 5-bedroom, 6-bathroom, 7,000-square-foot mansion in the Bahamas is situated on a 1-acre lot that offers 150 feet of beachfront in the exclusive Old Fort Bay gated community in West Nassau. Its amenities include mahogany-lined walls and bookcases in the second-floor master suite, as well as spectacular ocean views.
The house also includes guest bedrooms with views of the beach and the canal, as well as a kitchen with a breakfast nook, butler's pantry and stainless steel appliances. That leads out to a covered outdoor patio and an access gate to the beach.
The luxury home's exterior amenities include a pool house with bathroom and shower facilities. There's also a guest apartment, a laundry room and a generator with an auto transfer switch. The property also offers the use of a dock slip that can accommodate a 40-foot boat.