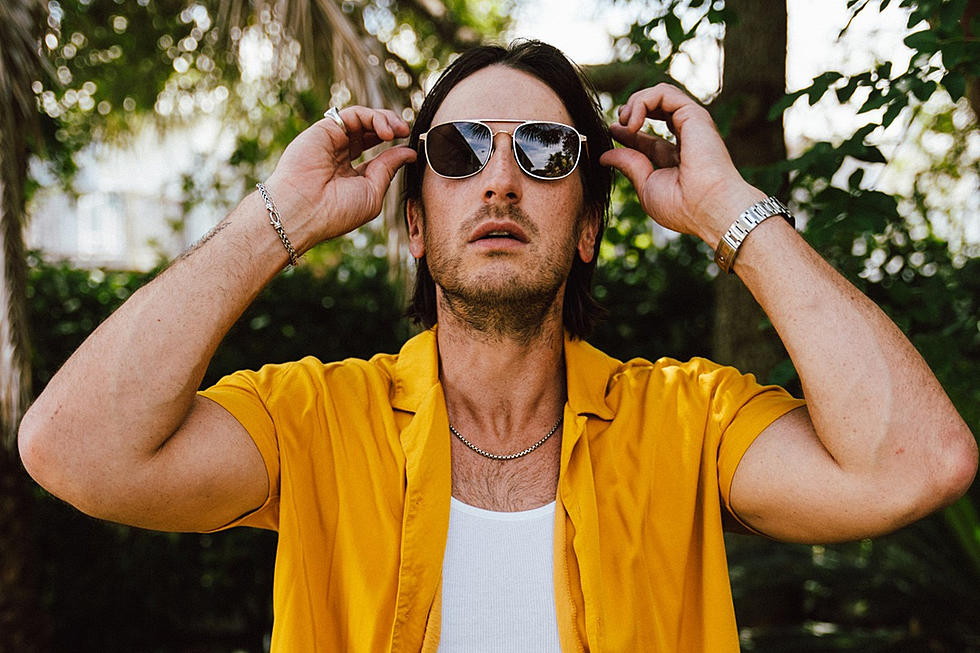 Russell Dickerson Bottles Summer With New Nostalgic EP [Interview]
Courtesy of Russell Dickerson
Russell Dickerson says his new summer EP started with a Shay Mooney co-write called "Ride the Wave," but it could have started at church camp two decades ago.
Heck, the seed for the 5-song project may have been planted even earlier. Three Months Two Streets Down is a progressive summer playlist that leans hard on nostalgia, but never sounds anything less than 2023. Each song will take fans back to their own formative summer.
"We worked at Journeys Kidz," Dickerson recalls with familiar enthusiasm, "and our manager was getting married, so we all drove to Charleston, S.C. for this wedding."
It was the summer of 2005 — his last days before beginning college. That's a one-of-a-kind summer for teenagers, as there's potential for love and riches in the way of a few graduation gifts from friends and family. Throw in a long drive with the stereo turned way up, and ...
"Dude, we were probably listening to the most emo — like Dashboard Confessional, Hawthorne Heights and some Underoath — that's probably what we were listening to back in the day."
A conversation about bad screamo bands from that time eventually pivots back to the music being released in summer 2023. "Beauty and the Beach" and "Steal My Summer" are two more love-tinged, pop-country songs on the just-released, seasonal project. There could be another coming later this year, or next.
Dickerson has held onto "Ride the Wave" for four years as he struggled to nail down the right production. Mooney — Dan + Shay's lead singer — cut the original vocals, but neither wanted it for a feature, even though everyone involved in the song's creation (John-Luke Carter is the third writer) acknowledged its potential.
"We were both sending videos back and forth, dancing to it with our wives on the bus," Dickerson recalls. "It was one of those songs where it was like, 'Oh, holy crap, this is a hit.'"
The remaining four songs were also extra parts from years spent songwriting. There's passion for each one, but they never quite fit a full-length album.
"I remember in high school, we went to this church camp," Dickerson tells Taste of Country when pressed for who his girl "two streets down" was. It's a relative question, and the truth is there wasn't one single girl that inspired the lyric.
"I met a girl there and we talked on AIM for like three years after that," he adds, defining the era in a single sentence.
A two-minute coda called "SMR LV" wraps up the 14-minute drop. "Somebody said it's like a license plate at the end of the EP that's driving into the sunset," he shares. He's not wrong.
For Dickerson, there's plenty more summer left: He's traveling the country playing fairs and festivals, with his family (2-year-old son Remington and expectant wife Kailey) often sharing the bus with him. Then, he'll turn the key on the Big Wheels and Back Roads Tour with Parmalee, Restless Road and Niko Moon.
Country Music's 50 Best Summer Songs
Country music is loaded with great summer songs made for taking the stress away. Vacation songs, beach songs, road trip songs and tailgate songs make up this ultimate summertime playlist. Who do you think has the best country summer song?