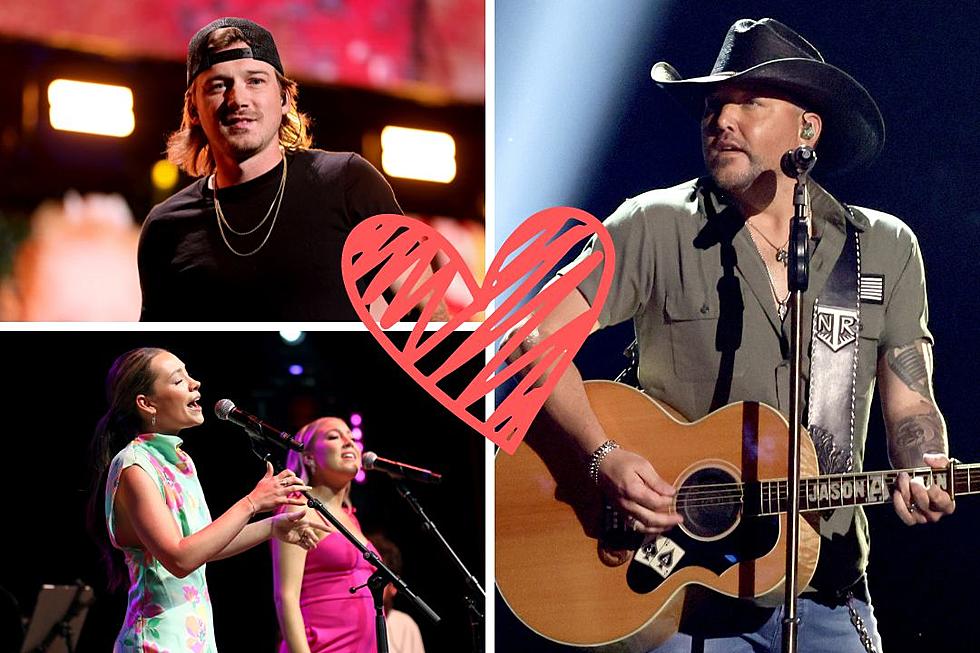 Morgan Wallen, Jason Aldean to Play Benefit Show for Covenant School After Shooting
Matt Winkelmeyer / Theo Wargo / Daniell Del Valle, Getty Images
Several country artists are coming together to help the students, faculty and staff of the Covenant School. It's been three months since tragedy struck the community on March 27, 2023, when a shooter opened fire in the school's halls.
A benefit show titled "A Covenant Knight at the Opry House" hopes to offer a shoulder in the the midst of sorrow.
Hosted by radio personality Storme Warren, the event will take place on Aug. 7 at 7PM CT at the Grand Ole Opry in Nashville. Among the performers: Jason Aldean, Morgan Wallen, Lee Brice, Maddie & Tae, Old Dominion, Zach Williams and more.
The night will be one of remembrance, as the community will gather to honor the six lives that were lost in the spring. Killed in the attack were William Kinney, 9, Evelyn Dieckhaus, 9, and Hallie Scruggs, 9, as well as three adults: Katherine Koonce, Mike Hill and Cynthia Peak.
"It's an honor to be invited to support the students and families from the Covenant School," Zach Williams says. "Music has a remarkable ability to bring us all together, and through this event, we can continue to provide solace, strength, and healing to all involved. There is no better place in Nashville to demonstrate the resilience and unity of this community than at the Opry House, so let's show the world that we are all #CovenantStrong."
"A Covenant Knight at the Opry House" is being put together by Houston Phillips and Chas Schultz, Covenant School parents and industry music veterans.
"This event stands as a powerful testament to the unwavering strength of Nashville's country music community, friends, neighbors, and especially parents," Phillips notes. "I was truly moved by the inherent goodness of those who offered support, no questions asked, as we worked to create an event that would lift up our community and contribute to Covenant School's ongoing recovery efforts."
Proceeds from ticket sales will go to the Covenant School Community Fund, an organization which aims to provide mental health support as a new school year is approaching. The Fund will equip the school for a safe new year. Donations are also being accepted here.
The Circle Network will air a taping of the show beginning Aug. 19 for six consecutive nights.
31 Country Songs About Real Personal Tragedies
The greatest country artists sing songs about real life, and sometimes, that means opening up about devastating personal tragedies. Here are 31 heartbreaking country songs inspired by real-life events.