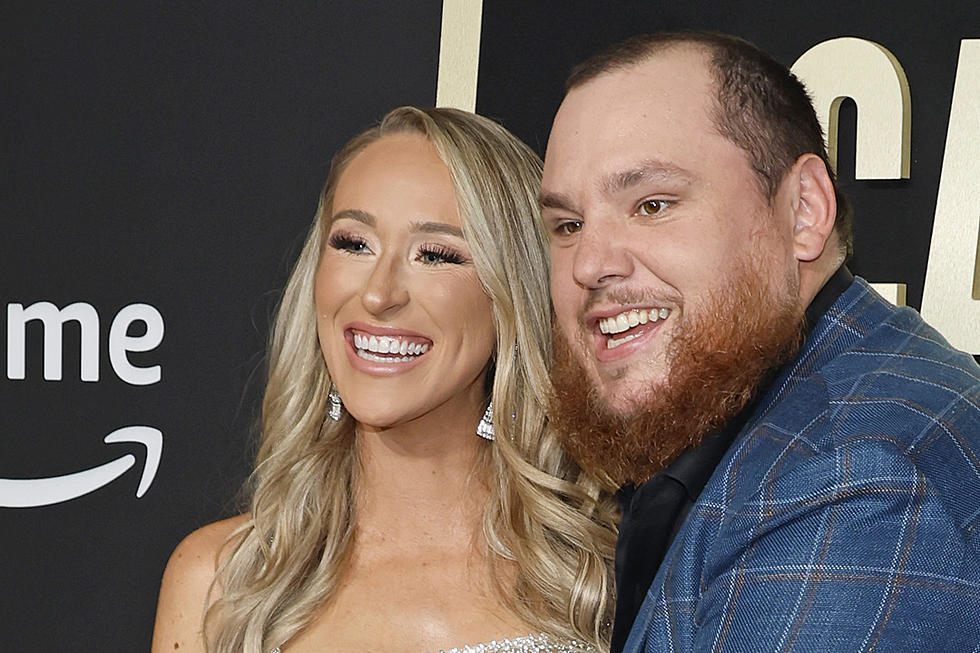 Luke Combs Shares Candid Wedding Pic to Celebrate Third Anniversary With Wife, Nicole
Jason Kempin, Getty Images
Luke Combs and wife Nicole celebrated three years of marriage with complimentary throwback snaps. The two pictures came with equally heartwarming messages as they await the arrival of their second child.
Luke Combs and Nicole Hocking married on Aug. 1, 2020, in South Florida.
The couple had been dating for four years prior to the ceremony.
Together, they have a 1-year-old son named Tex. A second baby boy is expected later this year.
"On this day 3 years ago we made this thing official!" Combs writes on Instagram Story. "Best decision I ever made. I love you @nicolejcombs. Happy anniversary my love!"
Nicole Combs shared a photo from another moment of their relationship. "7 years together. 3 years married. Happy anniversary, my love," she writes.
The Combs' wedding came two years after they announced their engagement. Despite the COVID-19 pandemic, they kept the ceremony and reception on track and quickly shared pictures and highlights with fans and media.
Related: Luke Combs Announces 2023 World Tour Dates
This week, the "Fast Car" singer's wife enjoyed a different kind of celebration as friends threw her a baby sprinkle in anticipation of Baby No. 2. When they revealed the news, they shared that their second son would arrive in September. Tex was instrumental in the reveal:
Next month, the singer will be in New Zealand and Australia for an international leg of his World Tour. He'll also finish the year with overseas dates.
Pictures: Luke Combs, Wife Nicole Walk the 2023 ACM Awards Red Carpet
Luke Combs' wife Nicole Hocking is
pregnant
with the couple's second child and baby boy made his red carpet debut at the 2023 ACM Awards on Thursday (May 11) in Frisco, Texas. See pictures of the country couple on the red carpet.
18 Celebrity Country Couples You Probably Forgot About
Carrie Underwood is a part of this list, twice! So too is Keith Urban, Brad Paisley and Dwight Yoakam. See all the celebrity country couples that once were, until they broke up.