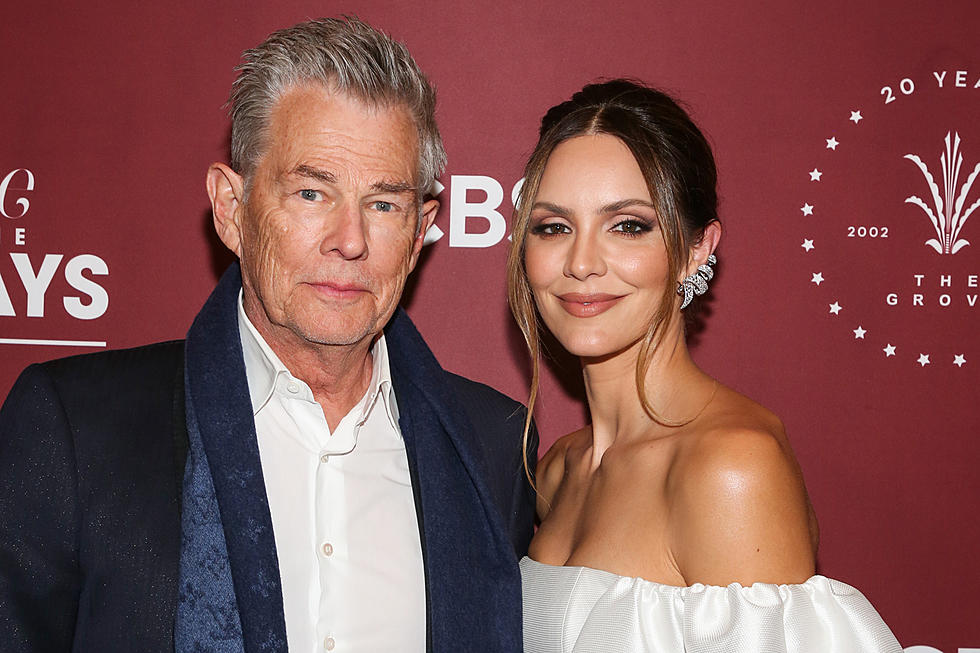 Reports: 'American Idol' Alum Katharine McPhee's 'Horrible Tragedy' Was Death of Employee She 'Considered Family'
Paul Archuleta, Getty Images
According to multiple reports, the tragedy that caused Katharine McPhee to abruptly return home from a tour in Asia was the death of a beloved employee that she and her husband, legendary songwriter, musician and producer David Foster, "considered family."
Entertainment Tonight reports that the nanny for the couple's 2-year-old son, Rennie Foster, died. TMZ was first to report the news, and a source close to the former American Idol contestant told the outlet the circumstances of her death were unknwown.
McPhee posted on Friday (Aug. 11) that she would be forced to miss two concerts the couple had slated for Jakarta, Indonesia, on Friday and Saturday (Aug. 12).
"David and I have had a horrible tragedy in our family and at least one of us needs to get back home to our family," the singer writes. "Please know how sorry I am and how much I wish to return one day and perform for you all."
McPhee placed second to Taylor Hicks during Season 5 of American Idol in 2006, and Foster served as a mentor to the cast that season. The couple married in 2019, and their son is two years old.
McPhee's most recent studio album was I Fall in Love Too Easily in 2017, and she's stayed busy with TV, film and stage appearances, including the Fox reality competition The Masked Singer and Country Comfort for Netflix.
Related: The Truth About 14 American Idol Hookups
Her most recent film credit is a 2021 movie titled The Tiger Rising. Most recently, she's joined her husband as the featured vocalist for his Hitman Tour. The dates in Indonesia are part of that tour.
14 'American Idol' Singers Who Secretly Hooked Up — Or Did They?
At least two couples who met through
American Idol
got married, while one more could be headed in that direction. Not all
American Idol
hookups have a happy ending, however. Here are seven of the most talked about meet-ups, plus the
real
scoop on how serious things got.
Country 'American Idol' Stars Who Disappeared
We cheered for them. We voted for them. We followed them. Then, these seven American Idol stars vanished. Or, at least it seems like it.
What happened to some of country music's best American Idol contestants over the last 20 years? This list of country American Idol stars who disappeared includes a winner, a runner-up and a third place finisher, plus several early cuts who enjoyed radio success before losing touch with fans.