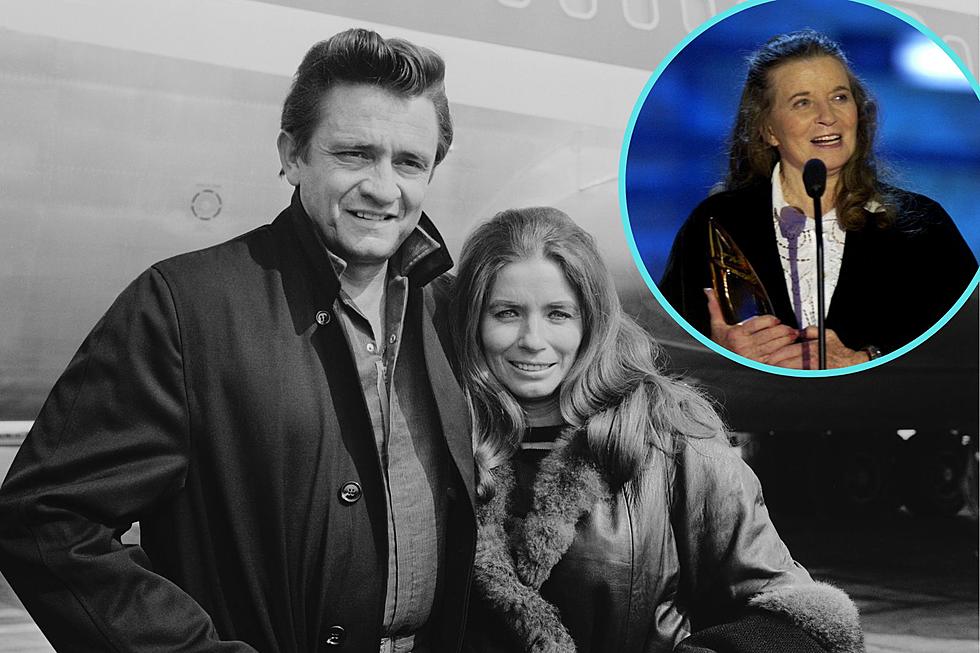 June Carter Cash Is the Spotlight of New Documentary, 'June'
Rusty Russell/George Stroud, Getty Images
Before June Carter Cash was married to Johnny Cash, she was just June Carter. The country singer grew up surrounded by country royalty and was a star long before she walked down the aisle, however, and now her story is being told in the full-length documentary.
June is coming to Paramount+ early next year.
"This film offers a great opportunity to realize that June was a star of television and music from an early age — decades before she became 'Mrs. Johnny Cash,'" her daughter Carlene Carter says, per American Songwriter.
"While some may not fully be aware of her many talents, influence, and just how much she mattered as an entertainer, this lovely documentary offers clear insight for everyone to see the true character and the joy she shared."
Born to Maybelle and Ezra Carter, June Carter was more than just a member of the family, she was an active member of the Carter Family band beginning at the age of 10. She performed with her mother, her aunt Sara and her uncle AP, and when the family band stopped recording music together, Maybelle started a new singing group with all of her daughters — June, Helen and Anita — with June as the frontwoman.
Carter Cash was also a star of the screen: Her acting roles include the film The Apostle, as well as television roles in Dr. Quinn, Medicine Woman and Gunsmoke, among others.
"I am thrilled to share the full story of my mother's life with the world," her son, John Carter Cash, says.
June will premiere on Paramount+ on Jan. 16.
PICTURES: Historic June Carter Cash Estate for Sale in Nashville
An iconic farm that once belonged to June Carter Cash and the Carter family is up for sale in Nashville, and the stunning property is a designated piece of country music history.
Gallery Credit: Sterling Whitaker