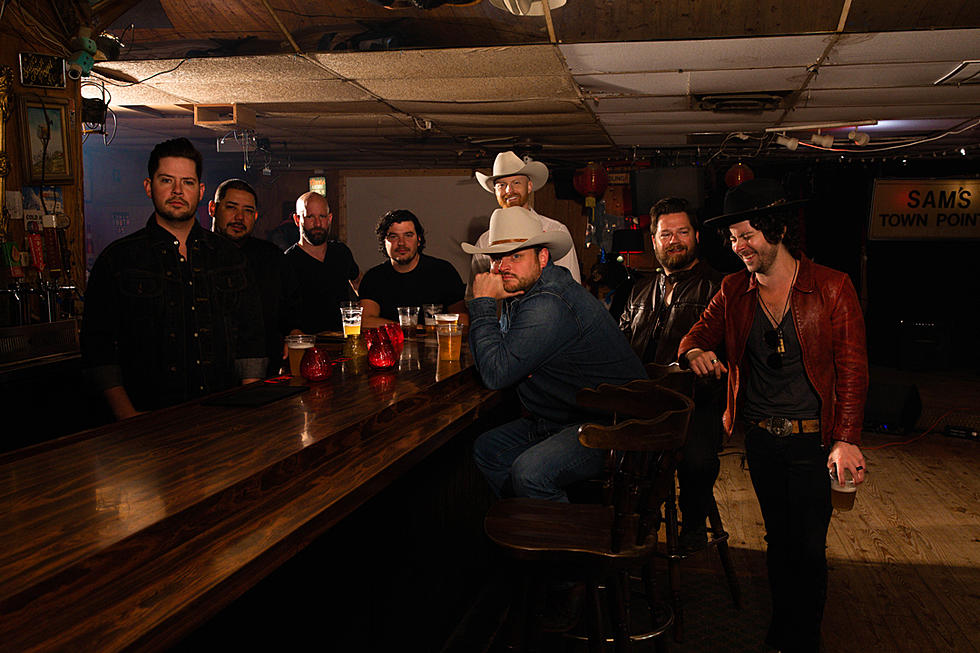 Josh Abbott Band's 'Barstool Boys' Is a Working Man Classic [Exclusive Premiere]
Nick Infante
Any country fan who's reached for a cold beer at the end of a long workday will find him or herself in Josh Abbott Band's new song, "Barstool Boys."
The new song — officially available to download and stream on Friday (Sept. 1) — debuts exclusively for Taste of Country readers first. It's a familiar mood wrapped in a rowdy Texas shuffle.
"Give me a bar stool boys / And a bottle of something / If I'm gonna get drunk tonight / It oughta be a bar I get drunk in," Abbott sings as guitar and harmonica keep pace.
The good old-fashioned, work-hard / play-hard anthem is JAB's new single and a look at their next project. It's been a bit since the Texas group released a new full-length album or EP, although fans have been satisfied with two Josh Abbott Band and Friends albums since 2020.
"'Barstool Boys' is a song about hanging with your crew. Your squad. Whoever your inner circle is," Abbott tells us. "Meeting up after work or on the weekends, watching games on TV, and making the kind of memories where you don't always remember every single detail or conversation, but you remember the vibe and how it made ya feel. I hope this is a staple in our setlist for the next couple decades!"
Along with Abbott, the veteran country music group includes Austin Davis on banjo, Preston Wait on fiddle, Edward Villanueva on drums, Caleb Keeter on guitar, David Fralin on keyboard and Jimmy Hartman on bass. "Barstool Boys" figures to fit nicely into their live set, starting with a Saturday night show (Sept. 2) in Bedford Texas. The first verse finds the singer meeting his friends at a bar, still wet with sweat from work.
The second verse finds a night that's getting a bit wild:
"Bet they got a good game on the TV / Got country spinnin' on CDs / When I get a lot less sober / Bet your ass I'm gonna bet the over, and over," Abbott sings.
Abbott wrote the bar-friendly honky-tonker with Erik Dylan and Josh Kiser.
PICS: See Inside Taylor Sheridan's Historic 6666 Ranch in Texas
The massive, historic Texas ranch where the upcoming Yellowstone spinoff Yellowstone: 6666 will shoot has sold for just under $200 million, and pictures show a property that is truly part of Texas history.
The 6666 Ranch — better-known as the Four Sixes Ranch — in Guthrie, Texas, dates back to 1870. The ranch centers around a 13-bedroom, 13-bathroom, 13,280-square-foot main residence, which is constructed of quarry rock that was hauled to Guthrie by wagon. The ranch also includes vast, sweeping fenced pastures, farmland, fenced-in pens for cattle, a more recent addition for horses, a water filtration plant that serves the ranch's water needs and more.
There are separate camp manager's homes in both the North Camp and the South Camp of the ranch, which encompasses nearly 225 square miles of land. Yellowstone creator Taylor Sheridan is part of a group of investors who recently acquired the property for $192 million, and he has been shooting his new show out there in recent months.