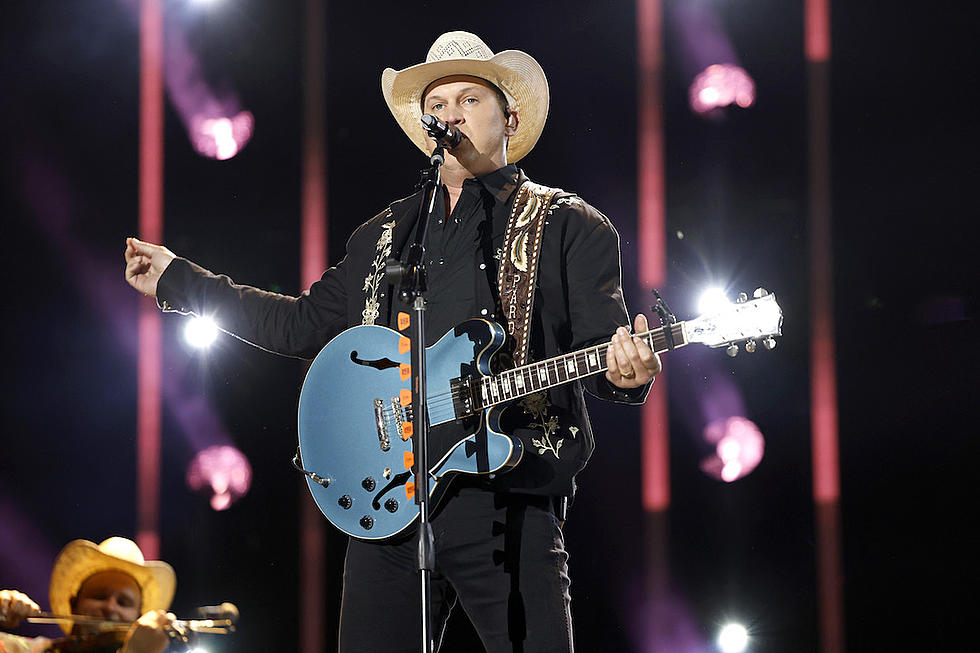 Jon Pardi Will Ring in His Christmas Album With a Festive NYC Show
Jason Kempin, Getty Images
It may not even be Halloween yet, but Jon Pardi's getting into the Christmas spirit.
After several months of teasing a holiday album, Pardi is finally ready to stamp a release date on the project. Merry Christmas From Jon Pardi will be out on Oct. 27. The singer also shared the cover of his holiday album, which keeps the Christmas themes subtle: Pardi and his backing band the All-Nighters pose in their cowboy casual finest in front of a modest Christmas tree and a black curtain.
But that's not all the holiday news that's coming Pardi's fans' way. The singer also shared that he will celebrate his Christmas album with a one-night-only concert event set to take place at New York City's Beacon Theatre.
Pardi described the event as a "big ole Christmas party," noting that the concert will happen on Dec. 16, once his holiday music has already been out for a couple of months. Tickets to the show go on sale Friday (Oct. 6) at 10AM.
Additionally, Merry Christmas From Jon Pardi is available to pre-save and pre-add now.
In early 2023, Pardi described his holiday album as "Christmas with a drink," and noted that he steered clear of some of the more traditional holiday album song choices.
"I did go through a lot more pop songs and other stuff," the singer noted. "I can't give it away because I was really detailed in what we're recording. But we're not singing 'Silent Night' or 'O Holy Night' or any boring-a-- Christmas songs.
"It's very uptempo and fun," he continued. "I feel like there's all kinds of weird Christmas songs that everybody does. It's a merry Christmas party."
See the Most Played Country Song from the Year You Were Born
Who had the most played country song during the year you were born? This list is a fascinating time capsule of prevalent trends from every decade in American history. Scroll through to find your birth year and then click to listen. Some of these songs have been lost through the years, many of them for good reason!
Gallery Credit: Billy Dukes
2023 Country Music Festivals Guide
Enjoy an updated list of country music's best festivals, across America, Canada, Great Britain and more. This list of 2023 country fests will be updated to reflect postponements, cancelations or lineup adjustments.
Gallery Credit: Billy Dukes