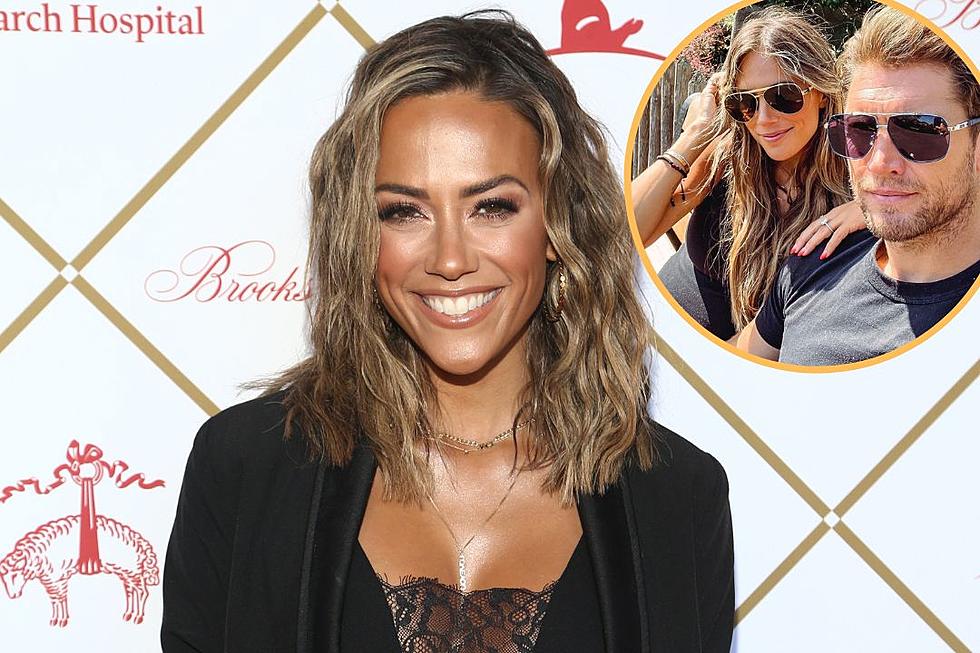 Jana Kramer Welcomes Baby Boy With Fiance Allan Russell
Instagram/Tommaso Boddi, Getty Images
Congratulations to Jana Kramer and her fiance Allan Russell! The pair welcomed their first child — a baby boy — on the morning of Monday, Nov. 13.
Baby Roman James Russell weighed just over 6 lbs. at birth, measuring 19.25 inches long.
"Allan and I are both overjoyed and truly grateful to announce the birth of our son, Roman James Russell," Kramer tells People. "We feel blessed to have been given the chance to create something so special together."
Roman, she says, is "just a strong name that we both love," adding that baby's middle name, James, "was both of our Grandpa's names, so that was a nod to them."
Kramer chose early on in her pregnancy to deliver via C-section. Her original due date was set for Dec. 2 — which just so happens to be her 40th birthday — but with some input from her doctor, she moved the date up. At the time, she joked that she was a little apprehensive about the new date because it meant her son would have a zodiac sign that is unfamiliar to her.
"When I went to my gyno yesterday, we have to move up my C-section date, but we have a problem with that move-up date. I know nothing about a Scorpio man," she revealed during an episode of her Whine Down With Jana Kramer podcast.
It's the singer's first child with Russell. The couple first announced their pregnancy in June just one month after sharing their engagement news.
"We've been keeping another secret from you guys (I promise this is the last Announcement...at least for a little while) but I'm pregnant!!!!," she wrote on social media at the time.
Kramer has two other children from her previous marriage to Mike Caussin, Jolie, 7 and Jace, 4. The couple ended their relationship in 2021 after finalizing their divorce. The actress says she is now done with having children.
"Baby No. 3, and done," she revealed during a visit to the Kelly Clarkson Show. I told the doctor, I was like, 'Take everything out that you can take out.'"
"Well, I didn't honestly think we could. My fiancé and I were talking about it, [because] I've had multiple miscarriages, and I'm about to be 40. I didn't know. And our first month trying, [I got pregnant,]" she added.
Oh, Baby! All of These Country Stars Have Had Babies in 2023
Say cheese! Meet the adorable babies welcomed into the country music family in 2023.