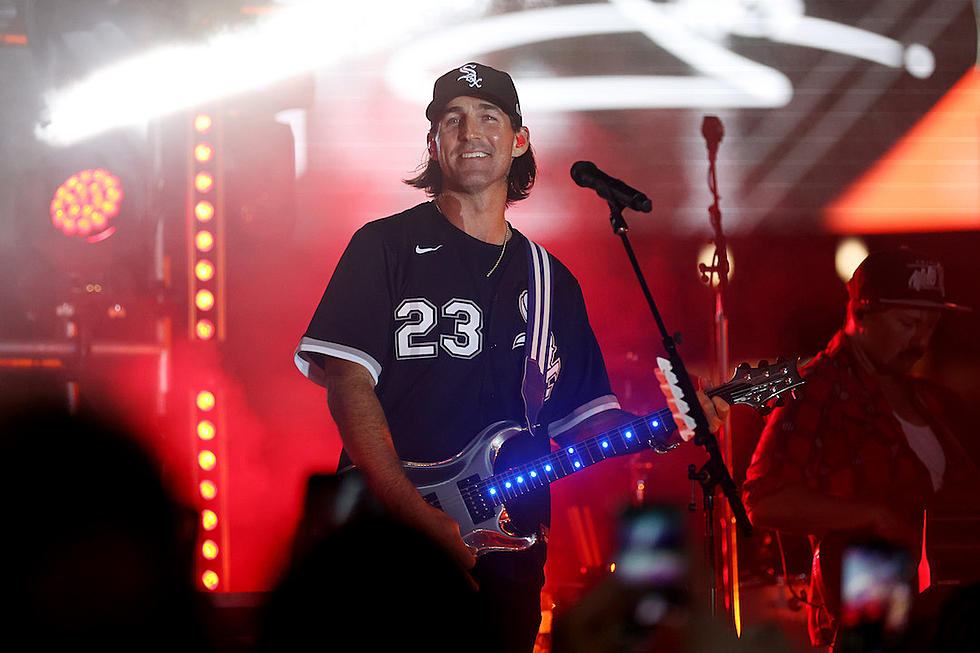 Jake Owen Celebrates Sobriety: 'Life Is So Much Better' Without Alcohol
Michael Reaves, Getty Images
Jake Owen can sing the heck out of a drinkin' song — his latest single, "On the Boat Again," celebrates the pleasures of relaxing on the water and drinking "cold beer with my friends" — but in his personal life, he's nearly two years sober.
On Monday (Aug. 7), the singer shared a series of Instagram Stories slides celebrating his progress and explaining why he decided to give up alcohol, specifying that he doesn't consider himself an alcoholic but still finds significant health and wellness benefits from a sober lifestyle.
"689 days ago, I made a decision. I've stuck to it, and I'm really proud of myself," Owen writes. "I was not at a point where I had a drinking problem, I was just being an a--hole and being a person I didn't want to be.
"Trust me, there's prob someone reading this that I affected in my days of being an idiot and I can never take that back...I said things I shouldn't, as well as did things I would never do sober. I had to own up to those instances and the ONLY thing I could do was be a better person going forward," he continued.
He also shared a message of support and for any of his fans that might be considering changing their relationship with alcohol, explaining how great things are on the other side of his decision to quit.
"I just want to encourage any of you that might be considering quitting drinkin that you should! Life is so much better," he said. "Sleep better. Feel better. Be better. Shoot...I'll be your supporter. I'll cheer you on."
He concluded his message by sharing a link to an episode of Andrew Huberman's Huberman Lab podcast, titled, "What Alcohol Does to Your Brain, Body and Health", saying it contains "some awesome information on why alcohol is terrible for you in general."
Owen has been open about the process of giving up alcohol, and his reasons for doing so. Last summer, he explained that he made the decision after he "embarrassed myself after drinking too much alcohol one night," and decided that drinking was counterproductive to his goals of being the best father and friend he can be.
Though the country genre is known for songs about alcohol — particularly, about beer and whiskey — Owen is not the only A-Lister who has shared his experience of getting sober. Keith Urban, Tim McGraw and Chris Janson are just three of the stars who've talked openly about their sobriety.
PICTURES: See Inside Loretta Lynn + Jake Owen's Nashville Mansion
A mansion that previously belonged to both Jake Owen and Loretta Lynn is currently for sale in a rural community outside of Nashville. The 3-bedroom, 4.5-bathroom, 5,679-square-foot house on more than 7 acres of lushly wooded grounds is listed for $2.1 million.