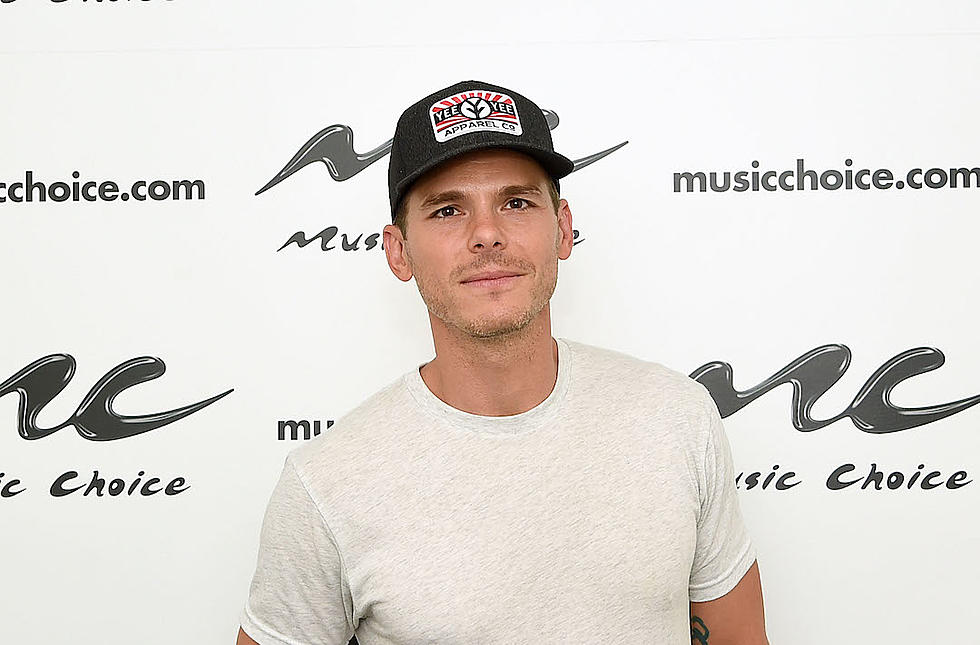 Granger Smith Details 'Rock Bottom' After His Son's Death: 'I Just Wanted to End It All'
Jamie McCarthy, Getty Images
Ever since the 2019 accidental drowning death of their three-year-old son River, Granger Smith and his wife Amber have been open with fans about their grieving process, and advocated passionately for water safety awareness in children.
Now, Smith — who is currently wrapping up his last tour as a country singer before he leaves the industry to pursue a career in ministry — is sharing the details of some of the lowest moments he faced in his grief.
In an interview with ET Online, Smith says he used marijuana and alcohol to cope with the enormity of the loss, and that he struggled with a barrage of overwhelming emotions and mental images that made it impossible to sleep.
"I would wake up in the middle of the night many times, and I would wake up and go, 'I lost my son,' and then I couldn't go back to sleep. It was every night, so I would take weed in some form so that hopefully I would sleep all night, and it worked," he explains. "It felt good, and so then I thought, 'Well, I might was well go and have [it] in the morning, too, in case something happens at breakfast, and then I might as well make sure around lunch time'...And then I thought, 'If I don't have it, I'm in trouble, and the slideshow's gonna overtake me.'
"And the slideshow was just random images of River, of losing him, and whether he's face down in the pool or I'm holding him or we're going to the hospital or the doctor's saying, 'We're gonna lose him,'" Smith recalls.
He points to one particular night, in the back bedroom of his tour bus in Boise, Idaho, where his grief and torment nearly claimed his life. He was drunk, holding a gun in his hand.
"That was just as rock bottom as it got, to be honest," Smith says.
"...I just wanted to end it all, when the weed wasn't working anymore and the alcohol couldn't numb it and self-help certainly couldn't help anymore, 'cause it takes a level of strength to self-help," he continues. "And when you don't have any strength, what do you do? Maybe the only answer is to end it all because maybe that's where the peace is. Maybe that's when you can finally rest in that."
Then he thought of his two living children — Lincoln and London, who were seven and five years old at the time.
"That was the first thought that hit me. I thought I just saw their faces and then I said, 'Jesus, help me,'" Smith recounts.
The singer has said in the past that the grief process connected him more strongly than he had been to his faith, and he points to that day on the bus as the moment he reached out for help from God.
"I said, 'Jesus, save me,' and suddenly I felt life sort of stop for the first time. The slideshow stopped. I slid the gun out of my hand and it hit the bank and I fell down on the floor," he relates. "I was crying and I was horrified at my shame and my guilt and the weakness I was and the lack of strength that I had and the weak man that I was. It all hit me at once and that was the beginning."
In the months since he revealed his decision to leave music, Smith has elaborated on the reasons why he made the career change, admitting that music never really felt the same again for him after his son's death. He's currently working toward a master's degree from Southern Baptist Theological Seminary.
On Tuesday (Aug. 1), Smith also released a memoir about River's death and the grief and healing process that followed, called Like a River: Finding the Faith and Strength to Move Forward After Loss and Heartache.
If you or someone you know is struggling with thoughts of suicide, call or text the 24-hour Suicide and Crisis Line at 988. Even if it feels like it, you are not alone.
20 Best Christian Country Songs