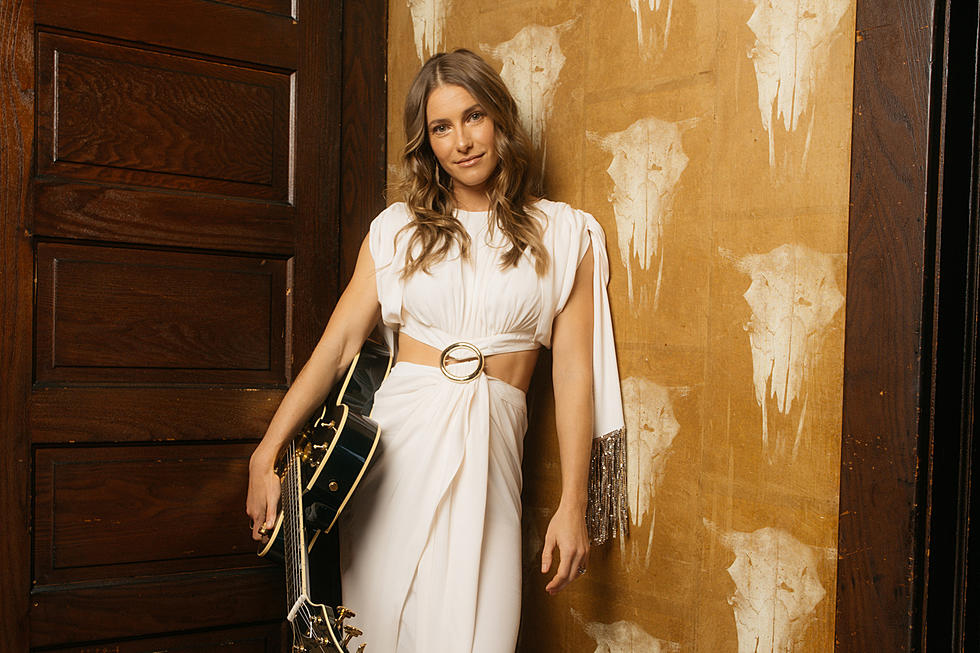 Caroline Jones Building Career + Family With New Album, 'Homesite' [Interview]
Tyler Lord
Caroline Jones' new album has grit and perseverance as its main messages, and she comes by those lyrical threads honestly.  The singer-songwriter changed the trajectory of her entire life on the way to the new music, first by getting married, and then by getting pregnant with her first child.
None of that is by happenstance, Jones tells Taste of Country.
"All of those things require grit and resilience, and the theme is building," she explains. "So that's why I called the album Homesite."
Jones married America's Cup sailor Nick Dana in late 2021, and while the couple were not yet expecting their first child at the time she began working on new music, she says they already had a "master plan" that included trying for a child in 2023. That helped her map where she wanted to go lyrically, while Jones' usual spirit of exploration makes Homesite the most diverse album of her career to date.
The 11 new tracks touch on country, rock, pop, bluegrass and more. Fans have already heard several tracks, including the jazzy lament of "Superpower," as well as the contemporary pop-country of "Serendipity" and the acoustic celebration of "Being a Woman (Is Like Being the Sun)."
"I don't have an explanation, other than that I just love music, and I tend to write all different styles of songs," she says. "They just come out the way they come out, and I just try to go with that, because I think one of the advantages of being the captain of your own ship, an independent artist in this playlist generation, is that you can really lean into those creative urges."
Homesite also features some high-profile collaborations with Jones' Zac Brown Band colleagues (she joined the band as a full member in 2022) on "Million Little Bandaids," Alyssa Bonagura on "Keep It Safe" and Vince Gill on "By Way of Sorrow."
As always, Jones says, she wants to keep growing her career base and her artistry with the new album, but she also wants to model the songs' themes of grit, perseverance, work ethic and emotional courage for her child as she begins to build her own family, as her baby is due in November.
She'll have plenty of opportunities as she heads into 2024, a year that will likely see more hard touring as both a member of Zac Brown Band and as a solo artist.
"I don't know how a child fits into that yet," Jones admits. "Talk to me in a year. But I'm confident; my husband and I are a really strong unit, I have a great support system around me, I have a wonderful team, and I have a great passion and love for what I do, that I want to model for my child. So, just like every other woman in history, I'll figure it out," she finishes with a laugh.
Homesite is set for release on Friday (Oct. 20). See the album's cover art and a full track listing below.
Caroline Jones, Homesite Tracklist:
1. "Lawless"
2. "Serendipity"
3. "Million Little Bandaids" (feat. Zac Brown Band)
4. "Homesite"
5. "Britches"
6. "Superpower"
7. "Keep It Safe" (feat. Alyssa Bonagura)
8. "Talking to Milo"
9. "Being a Woman (Is Like Being the Sun)"
10. "Normal Person"
11. "By Way of Sorrow" (feat. Vince Gill)
Country Music's 30 Most Powerful Women Ever: