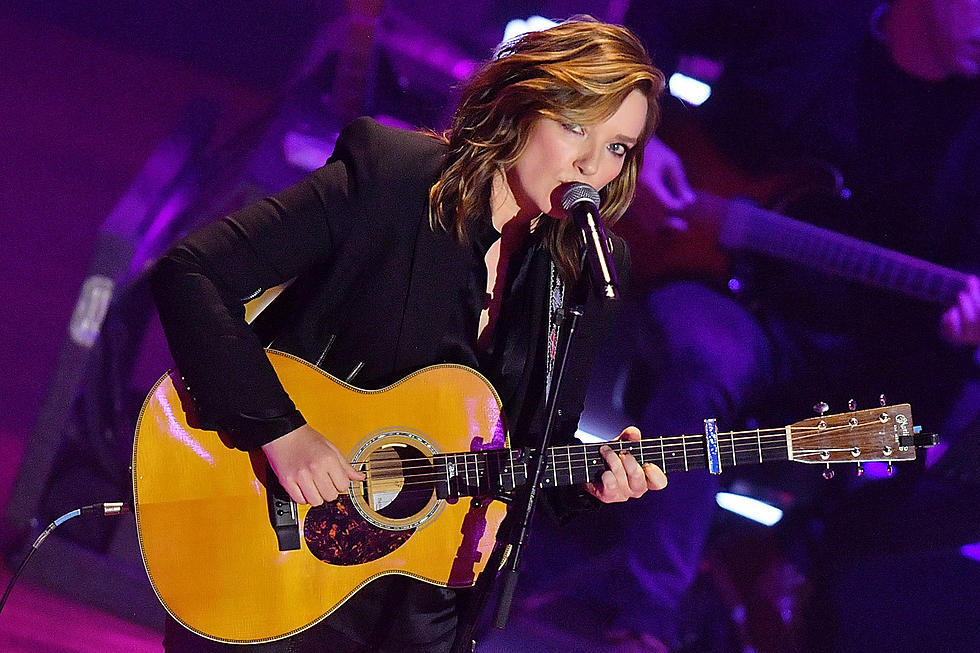 Brandy Clark Tributes K.T. Oslin With Stellar '80's Ladies' at 2023 ACM Honors
Jason Davis, Getty Images
Brandy Clark was among the performers who took the stage on Monday night (Sept. 18) during the 2023 ACM Honors broadcast on Fox, giving a very special tribute to one of the night's honorees, the late K.T. Oslin.
Oslin received a posthumous Poet's Award at the ceremony in recognition of her contributions as a songwriter, and Clark was on hand to pay musical homage to the late singer-songwriter, delivering an understated acoustic rendition of Oslin's signature hit from 1987, "80's Ladies."
Clark leaned into the songwriting and away from the arrangement of the song, giving it more of a singer-songwriter vibe that brought out a more plaintive side of the song.
Lee Brice, Trisha Yearwood, Billy Ray Cyrus, Lady A and the War and Treaty were among the other country artists who paid musical tribute to the evening's honorees at the 2023 ACM Honors, which took place at the Ryman Auditorium in downtown Nashville on Aug. 23 and aired on Fox on Monday night, hosted by Carly Pearce.
It was a very special night for some of country music's biggest stars. Chris Stapleton received the ACM Triple Crown Award at the event, while Kane Brown was awarded the ACM International Award. Mary Chapin Carpenter and Clint Black also received the Poet's Award. Charlie Daniels received a posthumous ACM Spirit Award at the 2023 ACM Honors ceremony, and Tim McGraw received the ACM Icon Award.
The 2023 ACM Honors will be available to stream via Hulu beginning Tuesday (Sept. 19).
2023 ACM Honors Red Carpet — See Country Music's Best Dressed
Tim McGraw
,
Clint Black
,
Kane Brown
and
Lady A
were among the stars who walked the red carpet for 2023 ACM Honors in Nashville. The show was recorded in August of 2023 at the Ryman Auditorium, but aired on Fox on Sept. 18.
PICTURES: See Tim McGraw, Faith Hill + Their Daughters at the 2023 ACM Honors
Tim McGraw
,
Faith Hill
and two of their three daughters attended the ACM Honors in Nashville on Wednesday night, and they were dressed in matching outfits that were a real standout.