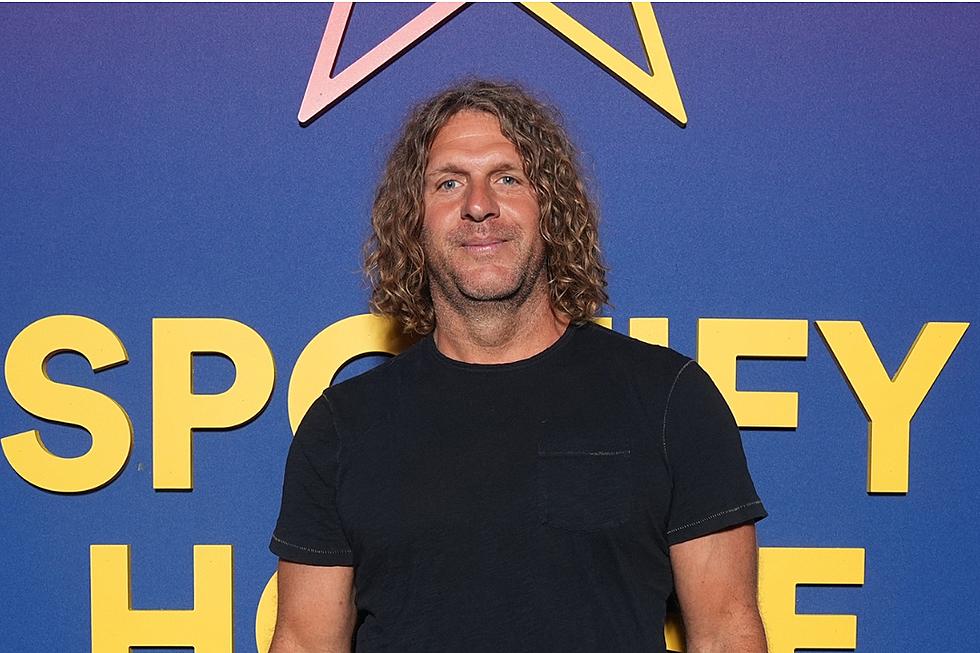 Billy Currington Takes It Easy in Laid-Back New Song 'Anchor Man' [Listen]
Ed Rode, Getty Images
Self-declared "Coconut Man" and country hitmaker Billy Currington has arrived with a brand-new song, "Anchor Man."
Paul Overstreet and Scotty Emerick penned the song, and the laid-back tune invites listeners to trade their "bad news" and problems for "salt air and freedom," just like the song's protagonist.
It opens with simple acoustic guitar figures as Currington begins painting a picture of the personified "Anchor Man" and the happiness being by the coast brings.
"He'll drop her down and fish a while / Pull it up and drift a mile / Then drop her down again / He's the Anchor Man," goes the buoyant opening verse. "Years ago in another life / He read the headlines for channel five / 'Til he had all he could stand / Bought a boat called 'The Anchor Man.'"
"Now there ain't no bad news, only good views / The sky and the water are the only blues / The only deadline is chasin' sunshine / Peace of mind the only plan / For the Anchor Man," Currington sings in the slow-groove chorus over brushed drumbeats and pedal steel accents.
"Anchor Man" is Currington's second new release of 2023 and follows the nostalgic "City Don't," which dropped in June. Prior to that, he dropped "I Still Love You" with Jessie James Decker. The singer's latest full-length album is 2021's Intuition.
Currington's currently on his summer tour with Decker, Eli Young Band and more. For a full list of dates and to grab tickets, visit Currington's website.
The Top Country Songs of 2023, Ranked
The best country songs of 2023 fit snug over your life and experiences. Each is written from personal experiences, but somehow, that translates as if it were custom to each of us. We've loved, we've longed, we've lost and we've cut loose in the country.
Airplay charts, sales data and streaming numbers helped make this list of country music's top songs of 2023, but staff and Taste of Country reader opinion were most influential. Songs included on previous Top Country Songs lists were not eligible. A song may have been released in 2022, but it had to have the majority of recorded airplay or impact this year to count.