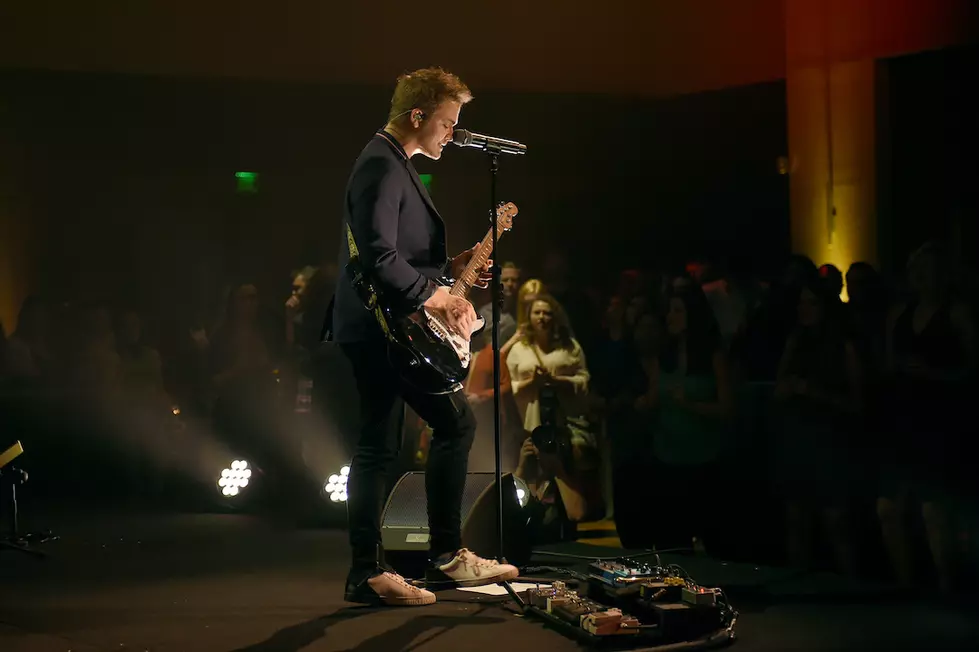 Hunter Hayes Scrapped 'Hundreds of Songs' to Write His Next Album From Scratch
Jason Kempin, Getty Images
At the beginning of 2018, when Hunter Hayes started writing for the project that became his upcoming studio album, he wiped the slate clean and started from scratch.
"I scrapped everything -- hundreds of songs that I had written for this album, everything that I thought this album was supposed to be -- and honestly just cleaned the canvas," the singer admitted during a recent press event.
It wasn't a decision that Hayes made lightly; in fact, the singer goes on to explain, the process was terrifying.
"[I was] scared for my artistic, creative life doing so, getting rid of a lot of things I had collected to make this album," he admits.
The artist isolated himself, blocking out all of the distractions he could, and started again: "I started from scratch, based on, 'This is what I want, eyes closed. I don't know if anyone else is in the room at this point, I don't know if anyone's listening, but this is what I need for my soul,'" Hayes explains.
"I started writing from that perspective, and everything changed," he continues. "And we finished writing for the album at the end of last year. Appropriately, almost exactly 11 months later, [we] finished the album.
"It's still got the same album title, which I can't say yet," Hayes concludes, "and it's still got the same messaging that I knew it was supposed to have."
Hayes recently released "Heartbreak," the first new single from that newest batch of songs, and the unveiled plans for his Spring 2019 Closer to You Tour. He says he can't wait to have more new music out in the world, and now that the process of creating the project is coming to a close, he's confident that focusing on making music that was important to him was the right decision.
"It was sort of the same instinctual thing where I knew that I was about to go through a lot of things that I knew I was going to have to allow myself to write about," Hayes muses. "So it was just about creating a safe space where I could do that, assuming that nobody was listening -- until you finish, and then [you hope] that somebody listens."
Country Music's Best Guitarists