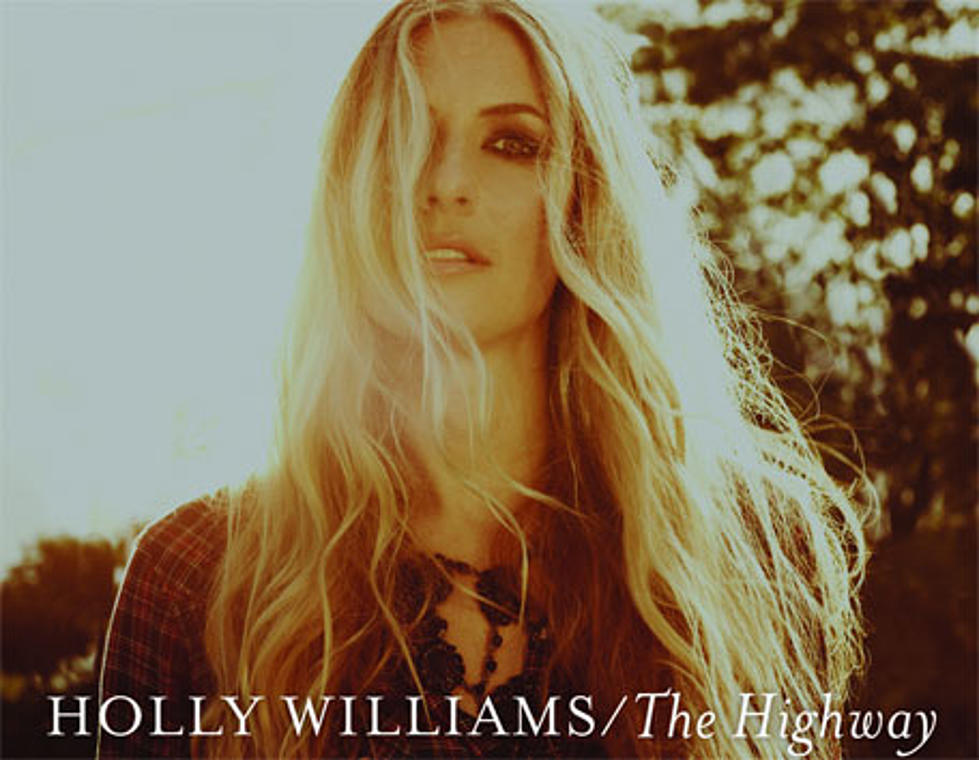 Holly Williams, 'The Highway': Video Previews Upcoming Album
Georgiana Records
Holly Williams' third studio album pays tribute to something she has learned to relish about her career: touring. The Highway is set to hit stores Feb. 5, 2013, on the singer-songwriter's own Georgiana Records. In addition to co-writing all 11 tracks, Holly also co-produced the project.
"Every artist has their coming of age record. This one definitely feels like mine in that there was such a shift with me through the process of this record," she reflects. "It was completed in exactly nine months to the day, feeling somewhat like a birth. These songs really brought a focus into my life personally. Since the last record, I turned 30, my grandparents are gone, I'm married now, I'm keeping doggies and gardens alive, I have a clothing store, I have a husband on tour with a huge rock band, so there's a lot to keep up with. But the highway came calling and I suddenly had this serious longing for the road, the fans, the storytelling, and the life in that living. I'm ready to get back to those wheels and play these songs for everyone."
Holly gives a sneak preview of The Highway and its title track -- the song she sites as her favorite on the record -- in the video below. "I was pulling up to the gas station and I started singing the chorus ... came out of nowhere, prayers answered!" she recalls of the inspiration behind "The Highway." "I went home and grabbed my guitar ... I was so thrilled about this lyric because it was exactly where my longing has been. This came from a very personal place. I've begun to really miss the road."
The Highway's co-producer is Charlie Peacock, perhaps best-known for his work with the Civil Wars. Holly also recruited some famous friends to lend their vocals to various tracks: Jackson Browne ("Gone Away From Me"), Jakob Dylan ("Without You"), Dierks Bentley ("'Til It Runs Dry") and Gwyneth Paltrow ("Waiting on June"). See the album's full track list below the video player.
Holly will hit the highway in support of the album, with her 2013 tour kicking off Jan. 24 in New York City. She'll team with Sheryl Crow for several of her February dates. See a list of cities and venues on the trek here.
Watch Holly Williams' Preview of 'The Highway'
%VIRTUAL-globalVideoEmbed-{"videoIds":"517578765","width":"476","height":"357"}%
Holly Williams, The Highway Track List:



1. Drinkin'

2. Gone Away From Me

3. Railroads

4. Happy

5. The Highway

6. Without You

7. Let You Go

8. Giving Up

9. A Good Man

10. 'Til It Runs Dry

11. Waiting On June