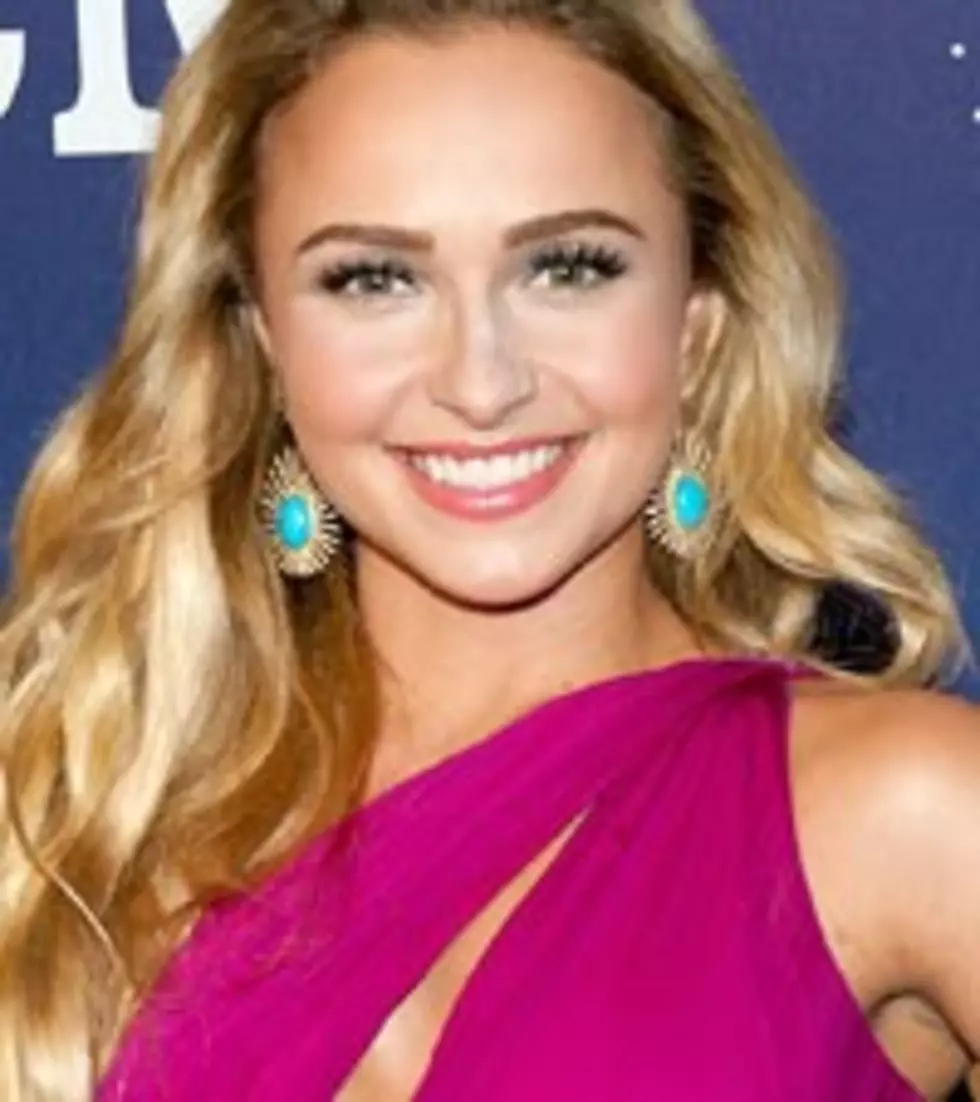 Hayden Panettiere: 'Nashville' Star Conquers Stage Fright
Erika Goldring, Getty Images
As one of the cast members of the ABC musical drama,"Nashville," Hayden Panettiere combines two of her favorite things: acting and singing. The blond beauty, who plays rising country music star Juliette Barnes in the series, performs every week for the cameras and often before a live studio audience as well, which she says is helping her overcome one of her biggest fears.
"The show, I feel like, is an amazing second step for me because I love music and I've always had such terrible stage fright," Hayden tells Nashville's Tennessean. "This has been kind of the in between because I get to go out there during scenes with a crowd full of people and pretend like I'm performing onstage, and I'm actually performing a live show."
Hayden is also heard on the recently-released "Nashville" soundtrack, which features four songs sung by her. Included on the 11-track CD is "Telescope," which is already garnering country airplay.
"I just bugged out," she recalls of first hearing herself on the radio. "I couldn't believe it. I was trying to take pictures at the same time. But it's surreal. ... There are no words to describe how special and exciting that moment is. And nerve-wracking, too, very nerve-wracking."
Even more shocking for Hayden was the news that she received a Golden Globe nomination for Best Performance by an Supporting Actress in a TV Series Drama. "There are no words to describe this, either I'm going to start tearing up or I'm going to make more grilled cheese," she says. "It's so amazing, because we had such high hopes and sometimes you feel like things are too good to be true, and I felt like the show was everything that I dreamt of as an actor and as a musician."
Hayden's co-star, Connie Britton, also earned a nod in the Best Actress Drama category. See other country-music-related nominees here.
A New York native who now calls Music City home, Hayden hopes the show helps earn her the respect of her new neighbors. "There's no cooler feeling," she notes, "than someone coming up to you from Nashville and going, 'Thank you for portraying us in such a great light, in such an honest light, because people who are not from the South have this image and this idea."
"Nashville" airs on Wednesday nights at 10:00 PM ET on ABC. New episodes return Jan. 9.
Watch Hayden Panettiere's 'Telescope' Video