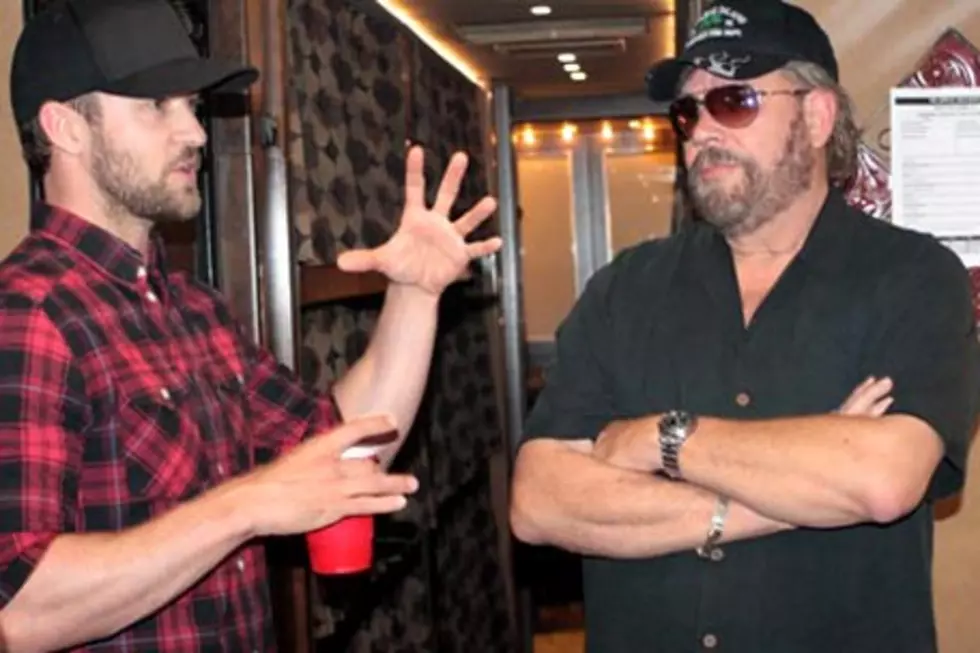 Hank Williams Jr. and Justin Timberlake Bond Over Hunting, May Record Song Together
Webster and Assoc.
Webster and Assoc.
Tennessee-born entertainer Justin Timberlake hasn't forgotten his country roots. The "Sexy Back" singer/actor recently took fiancee Jessica Biel, business partner Trace Ayala and mom Lynn to a Hank Williams Jr. concert.
Backstage, the 31-year-old Timberlake bonded with Bocephus himself over turkey hunting and a possible future collaboration.
"What a great guy! Justin is a friend of my rebel son Kid Rock," Hank Jr. says of Timberlake. "He sure is a good country boy. We talked about girls, guitars, turkey hunting, going on cruises and how much we hate them, even though Bobby (Kid Rock) is on one right now and loving it, ugh! Hell, Justin and I even [sic] talking about recording a blues song sometime."
A blues song between Justin and Rockin' Randall? That would be an instant hit. Let's all keep our fingers crossed.