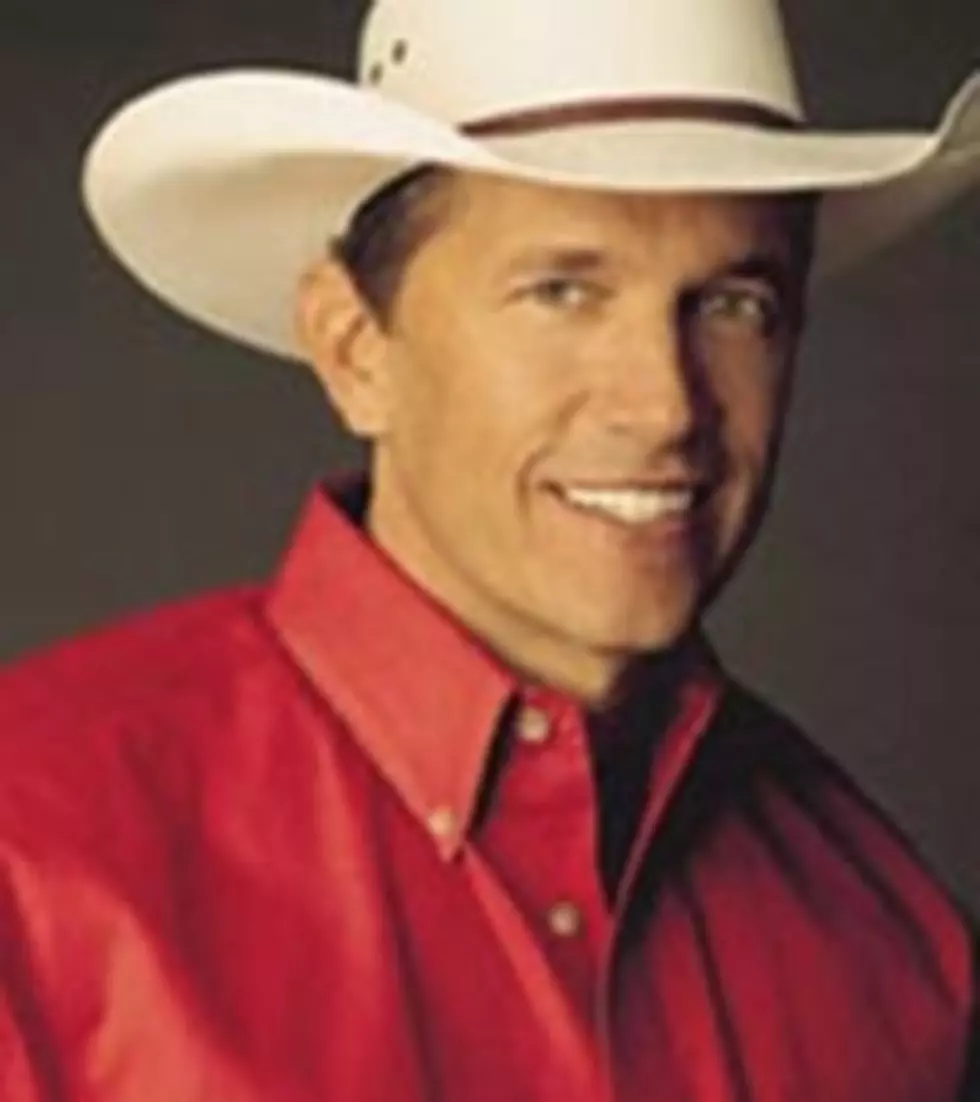 George Strait Is Seeing Red
Universal Music Group
George Strait has put out the call to his fans to wear red on Friday, and not just because it is Christmas Eve. His request is to show support for U.S. troops as part of Red Shirt Fridays. Through the website redshirtfridays.org, George is inviting folks to wear red shirts not only on Christmas Eve, but every Friday, in an effort to let servicemen and women know they are not forgotten.
"Starting this Friday, we are going to wear red shirts to every Friday's tour date, and we encourage the fans to do the same," states the country icon. "I want to see a building full of red shirts, if possible."
The legendary performer is an Army veteran. George enlisted in 1971 and was stationed at Schofield Barracks in Hawaii as part of the 25th Infantry Division. He was honorably discharged from the Army in 1975.
While he wants people to wear red every Friday, the Texas superstar explains the gesture will have even more of a profound effect around Christmas. "The holidays are a time to be with your family and friends and to be thankful, and I can't think of a better gift to the women and men serving our country than to show them how much we appreciate them and are thinking about them," he explains. "It's a small but together it does make a difference especially for those who can't be here with us."
George will kick off the next leg of his tour -- which will once again feature Reba McEntire and Lee Ann Womack -- in Austin, Texas on January 14. Click here for more George Strait tour dates.