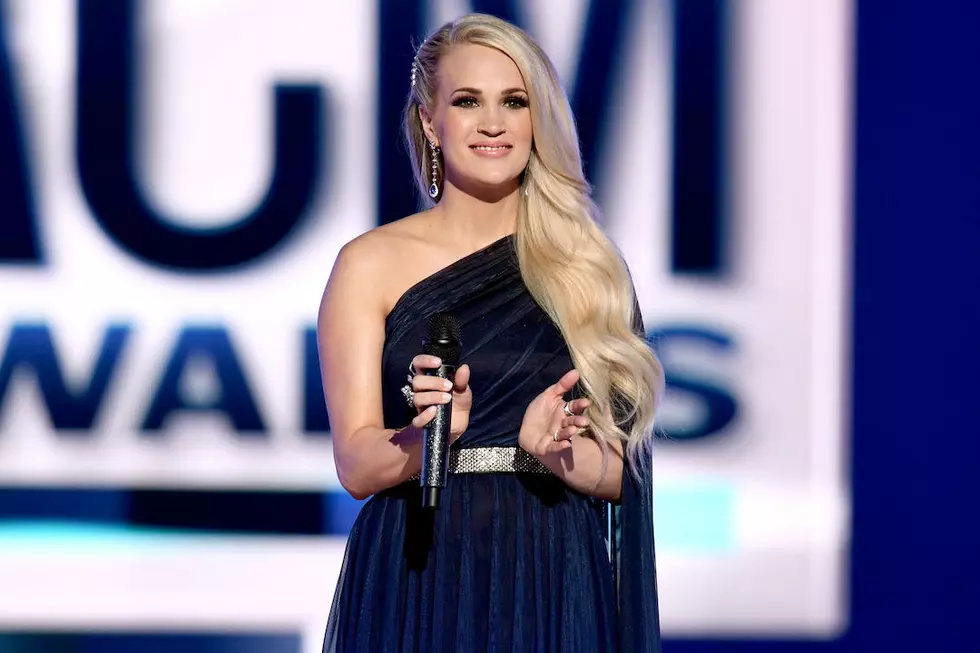 Even Country Radio's Most-Played Women Struggle Compared to Its Most-Played Men, New Study Finds
Kevin Winter, Getty Images
The new study, conducted by Dr. Jada E. Watson for WOMAN Nashville, shows that the most-spun woman in that time span, Carrie Underwood, received half as much airplay as the top overall artist, Kenny Chesney. In fact, the Top 10 country artists with the most airplay in that time frame are all men, with Underwood, the first woman on the most-played list, sitting at No. 11.
To take nothing away from Chesney's endless summer playlist, his more than 6 million spins compared to Underwood's just over 3 million plays magnifies the issue at hand. More tellingly, Chesney's spins eclipse the combined reported figures for Underwood, Miranda Lambert (21st overall) and Faith Hill (48th overall).
Additionally, Watson's research points out that a number of male artists who rose to fame in the past five years -- Florida Georgia Line and Thomas Rhett, for example -- have earned more career spins than some of the women who have been active in country music since the early 2000s. FGL sit at No. 13 on the most-played list, while Rhett is at No. 16 -- higher than Lambert and even Taylor Swift, who sits at No. 24.
If those huge names struggle for airplay compared to men with similar levels of fame, what chance does the next group of talented women have at even moderate airplay — barring a major overhaul in the country radio format? At the end of her study, Watson calls for radio, record labels, management, publicists and others "to reflect on the results presented here, understand that gender-based quotas and programming have serious and long-term consequences for female artists and male-female ensembles, and start taking meaningful action toward inclusion."
Watson's report, available online in its complete 28-page form and as a five-page summary, also shows that airplay for women shrank from 2,846,744 spins in 2000 to a puny 1,067,483 in 2018. In that same span, male artists' airplay figures went from 5,896,507 total spins in 2000 to 10,336,609 in 2018.
7 Women We Want to Hear on Country Radio