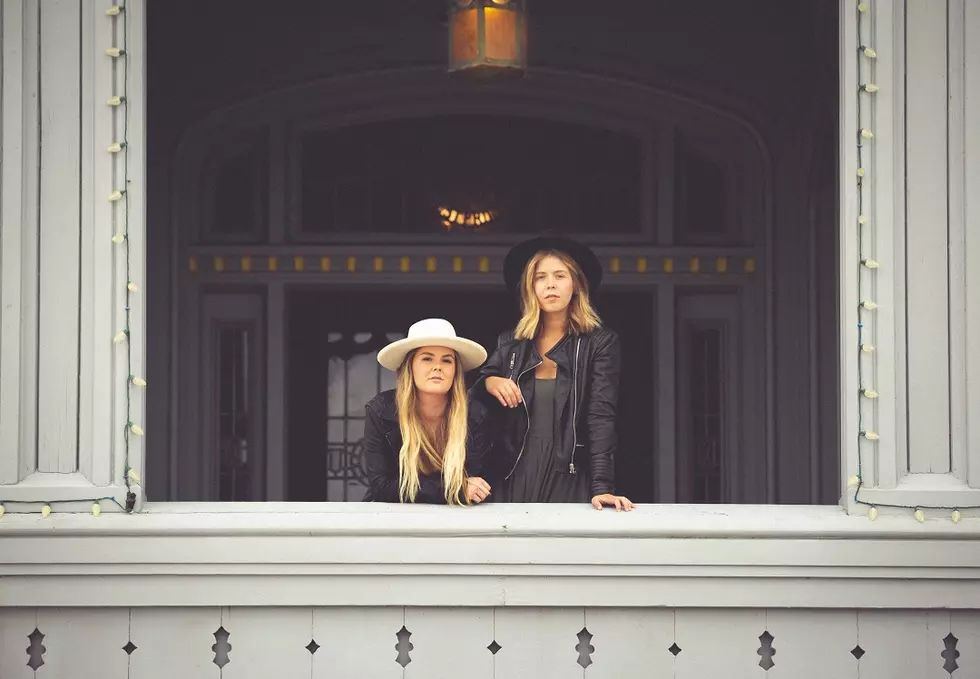 Fretland, 'Long Haul' [Exclusive Premiere]
Jonas Skalsky
Americana / folk band Fretland are just coming onto the scene, but they're in it for the long haul. The five-piece group, fronted by sisters Hillary Grace and Kara Belle Fretland, is releasing their debut single, "Long Haul," on Friday (Oct. 25), and they're giving The Boot's readers an early listen. Press play below to hear it.
Hillary Grace Fretland wrote the lyrics to "Long Haul" at, of all places, a birthday party. "Our drummer, Kenny Bates, wrote the lead guitar line and showed it to me at his house as we were celebrating our good friend Sean Mason's birthday," she recalls to The Boot. "The feeling of that night was full of so much love and deep friendship," she adds, sentiments that are reflected in the song's lyrics.
"I'm in it for the long haul / Don't know if I've ever been," opens "Long Haul." The line repeats over and over again, as do other lyrics throughout the song, each building to the reason for those declarations: love.
"It's about finding something or someone that makes you feel so content and happy," Hillary explains. "It's vulnerable to name and be outspoken about what or who you love. This song to me is about capturing that boldness."
Fretland -- the Fretland sisters, Bates, bassist Jake Haber and guitarist Luke Francis -- came together in Snohomish, Wash. The Fretlands grew up in a music-filled home, and have been performing together professionally since 2008, though Hillary recalls plenty of informal jams in their household.
"My siblings were the first people I'd show when I wrote a new song. Often, when I'd be singing it for the first time, they'd start singing harmony," she remembers. Those impromptu sessions made the creative process easily collaborative, though Hillary admits that she and Kara are both still working on being sisters and bandmates.
"We are still learning how to 'turn off' our band roles and just go on a sister date," she shares. "We have had a few family meetings to help navigate our relationship in and out of the band."
"Long Haul" is one of 11 songs on Fretland's forthcoming self-titled debut album, due out in early 2020. The band used Kickstarter to fund the project, an idea that Hillary calls "invigorating," but one that took some getting used to.
"I am generally so uncomfortable asking for help at all, let alone monetarily," she says. "To have all these beautiful souls believe and want to support this album has been one of the most meaningful experiences of my life. I feel so incredibly blessed and determined to deliver something that we can all be proud of."
Listen to Fretland's "Long Haul"
50 Country Albums Everyone Must Hear Before They Die