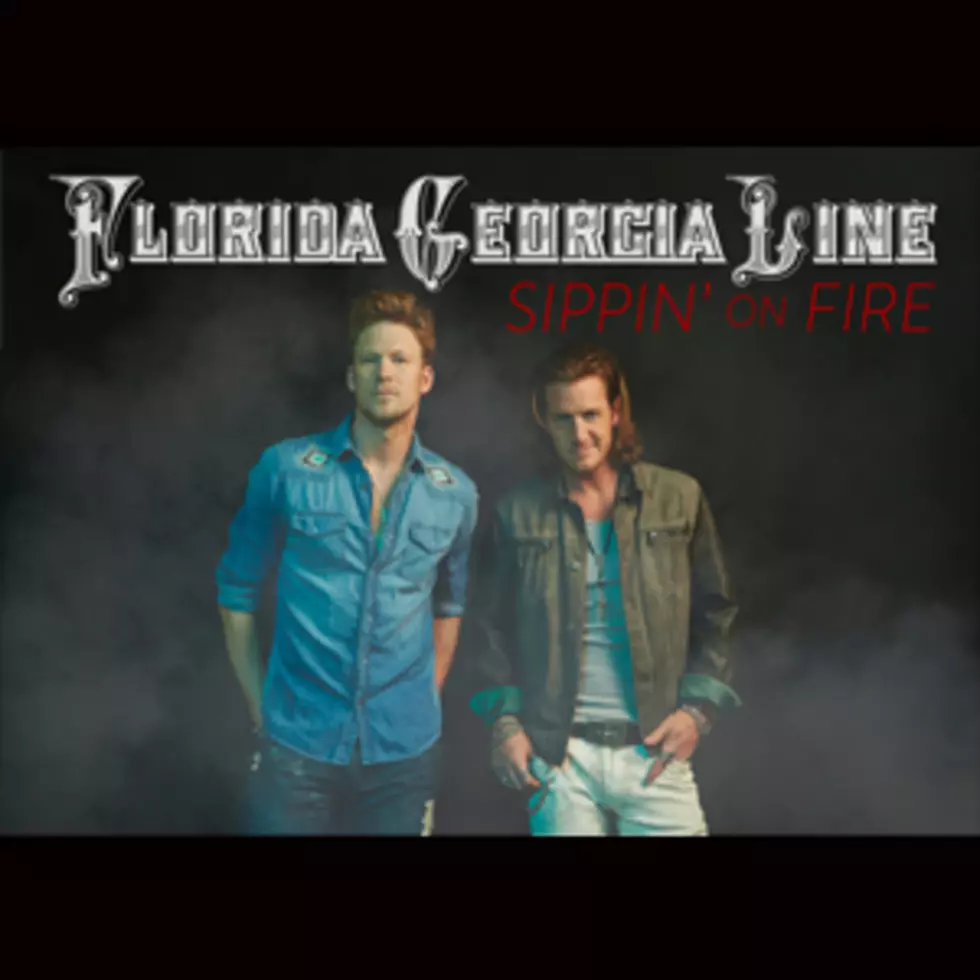 Florida Georgia Line Select 'Sippin' on Fire' as Next Single [LISTEN]
Republic Nashville
Florida Georgia Line fans will be happy to know that Tyler Hubbard and Brian Kelley have selected their next single, "Sippin' on Fire."
The third single from their gold-certified Anything Goes record is a mid-tempo love song, but it's still quite reminiscent the high-energy hits that have gained the duo a huge following. Written by Rodney Clawson and country songwriting newcomers Matt Dragstrem and Cole Taylor, the vibe and sound of "Sippin' on Fire" is utterly contagious and far from sentimental.
"Sippin' on Fire" is essentially about a guy who wants to hook up with his ex, and it's clear from the lyrics that it's not the first time. She has a boyfriend who feels "safe," and who she keeps going back to, while her relationship with her ex is full of passion, all-nighters, lies and danger.
The song's lyrics find the guy asking the girl why they need to keep on sneaking around, while admitting that it's far too easy to give in to those desires every Saturday night when he's alone: "Why should we go 'round and 'round the truth / Like we been doin'? / Every time we lie, girl, we're losing / So why should we spend Saturday night alone / When I can call you on the phone, pick you up / Make it up as we go along / Pull an all-nighter chasing that desire / Sparks flying in her eyes like lighters / Get a little higher / Sippin' on fire."
According to a tweet from Kelley, the song's video has already been shot, in the Las Vegas desert, but there is no word on when the clip will debut.
Listen to Florida Georgia Line, "Sippin' on Fire":
You Think You Know Florida Georgia Line?