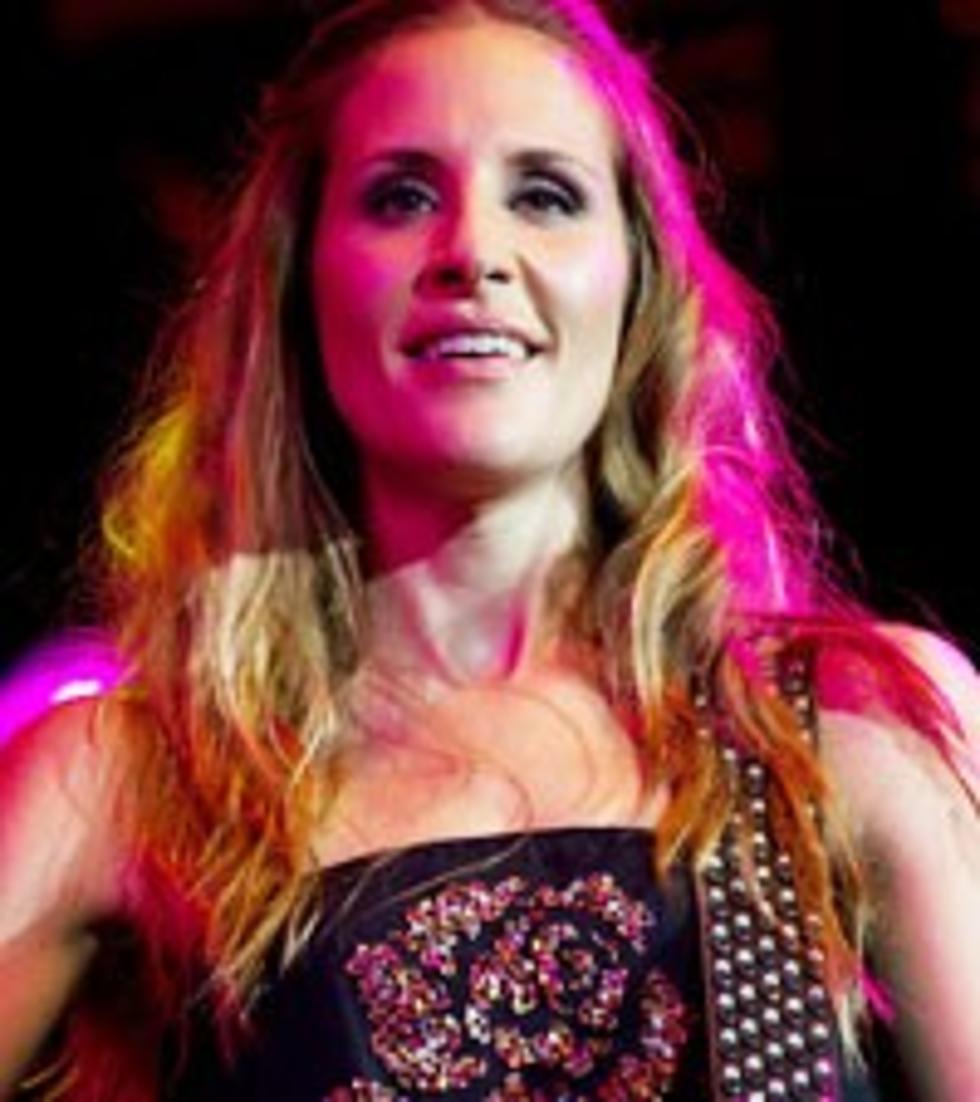 Emily Robison Pregnant: Dixie Chicks Co-Founder Expecting Baby No. 4!
Gilbert Carrasquillo, Getty Images
Dixie Chicks and Court Yard Hounds co-founder, Emily Robison is expecting her fourth child. The multi-instrumentalist confirms to People magazine that she is due in early September. The baby will be her first child with boyfriend Martin Strayer, who was a co-writer and guitarist on much of the Hounds' debut album. (See Martin in the Court Yard Hounds webisode below, around the 3:29 mark.) The new little chick joins big brothers Gus, 9, and Henry, 7, and sister Juliana, 7. Emily's first three children's dad is singer-songwriter Charlie Robison, whom she divorced back in 2008.
This will be the ninth Dixie Chick baby. Emily's sister Martie Maguire has three daughters, while lead singer Natalie Maines has two sons. Both Emily and Martie have been vocal about their fertility problems in the past, which makes this baby news all the more exciting. Emily's first three children were conceived with help from IVF treatments.
"I have three children, and when they're climbing all over me it's bizarre to talk about infertility problems," Emily told ABC back in 2006. "But thank God for science. We have been blessed to live in an era when we have been able to do something about it."
The Dixie Chicks' song "So Hard," from their Grammy-winning Taking the Long Way album, is about Emily and Martie's troubles conceiving and the miscarriages both suffered before welcoming healthy kids.
Congrats to Emily and Martin!
Watch Emily Discuss Songwriting With Martin Strayer


Flip Through Photos of Emily and Other Musical Moms
%VIRTUAL-MultiGallery-155241|156457|153098%
Watch Court Yard Hounds Sing Live in Our Studio
%VIRTUAL-globalVideoEmbed-{"videoIds":"517722510","width":"476","height":"357"}%