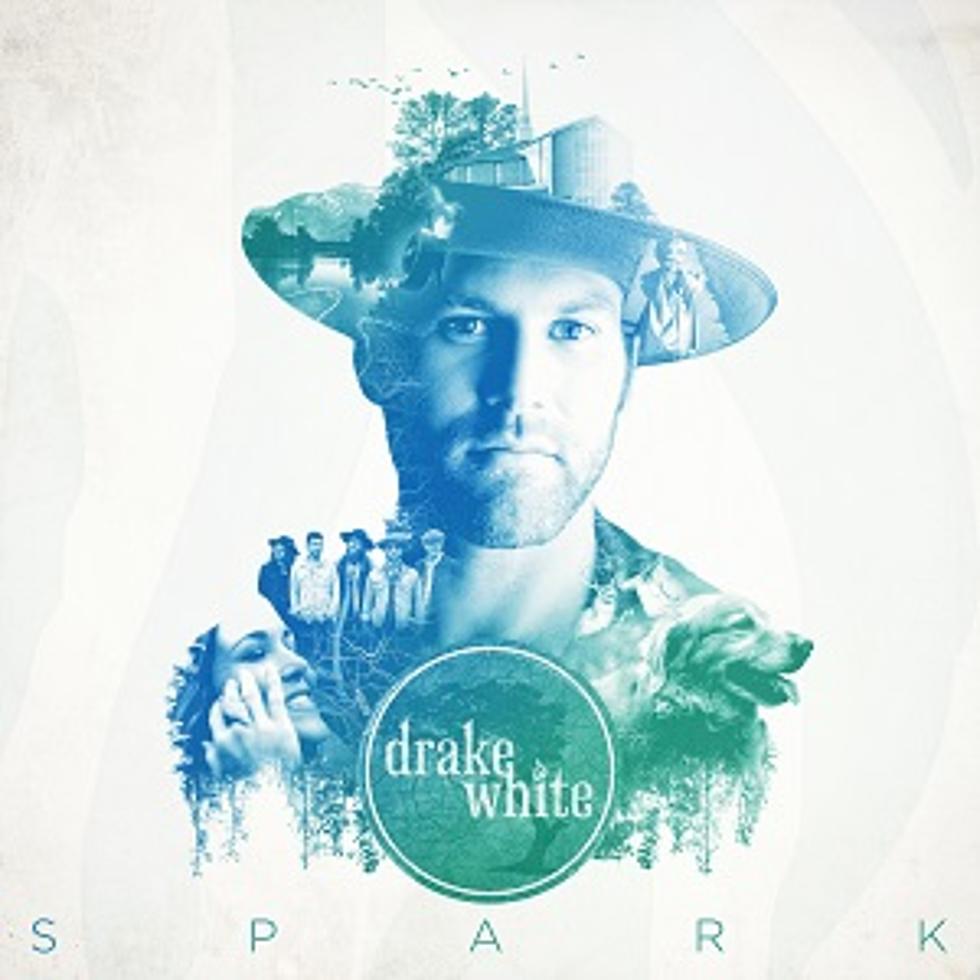 Drake White Sets Release Date for Debut Album, 'Spark'
Dot Records
Drake White's first full-length album, Spark, will be released this summer. The rising country star has announced that the 12-track project will be available on Aug. 19.
"It's super diverse. There's so many different songs, so many different moods to it, because I've had my whole life to write it, and I've had a lot of different songs to choose from. I went in very strategically and picked these tunes," White tells The Boot of Spark. "It's going to be available on vinyl, too, which I'm very excited about. It's a cool thing."
White co-wrote 10 songs on his new set of tunes, including his current single, "Livin' the Dream." The Alabama native admits that he's a bit nervous about how his songs, from the romantic "Makin' Me Look Good Again" to the pensive "Back to Free," will be received.
"I'd be lying to you if I said that I wasn't," he shares. "Music is vulnerable. It's pretty much like taking your clothes off and saying, 'Here I am.' It's a vulnerable thing. And when you strip down and you become vulnerable, that's when the best art is made. So yeah, I'm a little nervous."
One thing that White wasn't apprehensive about was the disc's title, which he says was chosen long before Spark was finished.
"Since we began this journey -- working on the album -- I knew I wanted the title to be Spark," White says in a press release. "The idea of starting a fire from a tiny spark has always been so intriguing to me. That's the way I have always lived my life: starting with a small plan, and then it becomes this dream I didn't even know to dream."
Spark will be available for pre-order on June 24. A complete track listing is below.
Drake White, Spark Track Listing:
1. "Heartbeat"
2. "Story"
3. "Makin' Me Look Good Again"
4. "It Feels Good"
5. "Livin' the Dream"
6. "I Need Real"
7. "Back to Free"
8. "Equator"
9. "Live Some"
10. "Waitin' on the Whiskey to Work"
11. "Elvis"
12. "Take Me as I Am"
10 New Country Artists to Watch in 2016