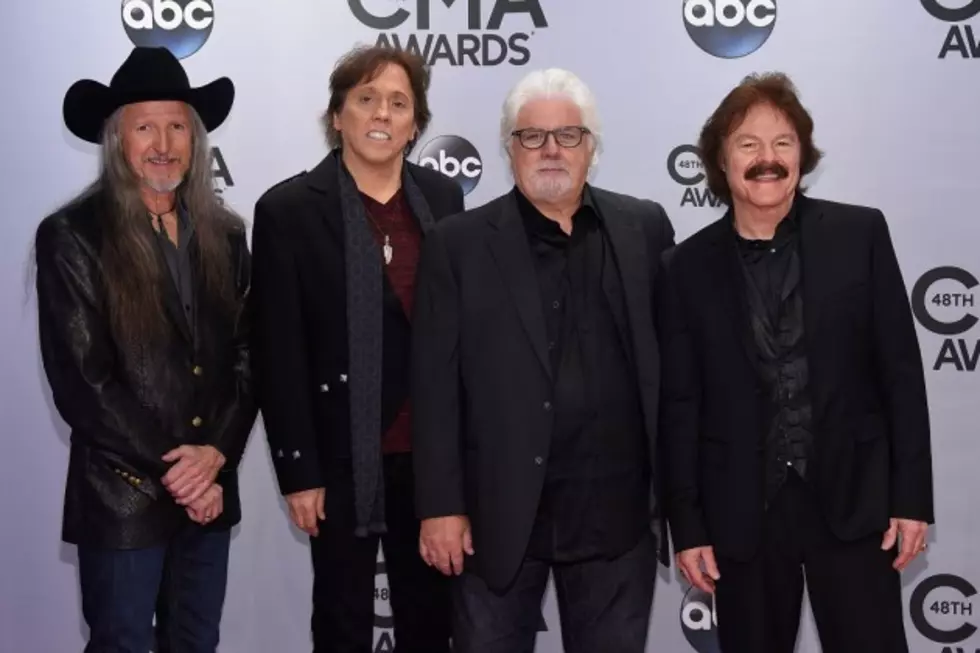 Doobie Brothers Share Which 'Southbound' Collaborators Surprised Them
Larry Busacca, Getty Images
The Doobie Brothers' latest record, 'Southbound,' a tribute album that features the band re-imagining some of their biggest songs with country stars, was released on Nov. 4, one day before their jaw-dropping performances during the 2014 CMA Awards. The record includes collaborations with some of country's biggest hitmakers, including the Zac Brown Band, Sara Evans and Brad Paisley, but it was Toby Keith that left the entire band speechless.
"It was great," Michael McDonald told The Boot during CMA Awards week about Keith's rendition of 'Long Train Runnin'.' "That song, I wondered who would do it … but he really had the energy, and it didn't seem like a real stretch for Toby at all to do that tune."
Two country newcomers also gave the project an unexpected boost.
"Charlie Worsham was a real pleasant surprise," says Tom Johnston. "He did a great job on that song, 'Nobody,' and also played on it as well.
"Another big surprise, and I wasn't really familiar with the gentleman at that point ... was Tyler Farr coming in and doing 'Take Me in Your Arms,'" Johnston adds. "And, I think, it sounds like he had a really great time doing it."
While some bands might be weary of other artists' interpretations of their hits, the Doobie Brothers were happy to have the singers' input.
"I think the point that was one of the things that got us into this in the first place was to get a different direction off the songs by having somebody do their own interpretation," Johnston notes.
'Southbound' was produced by David Huff, who the group says perfectly guided the entire process.
"Surprisingly, he did stay pretty true to some of the original arrangements," Pat Simmons says. "But then, with the addition of the different instrumentation and different artists ... he made a little left turn along the way, even though we started out with the basic, original style arrangements."