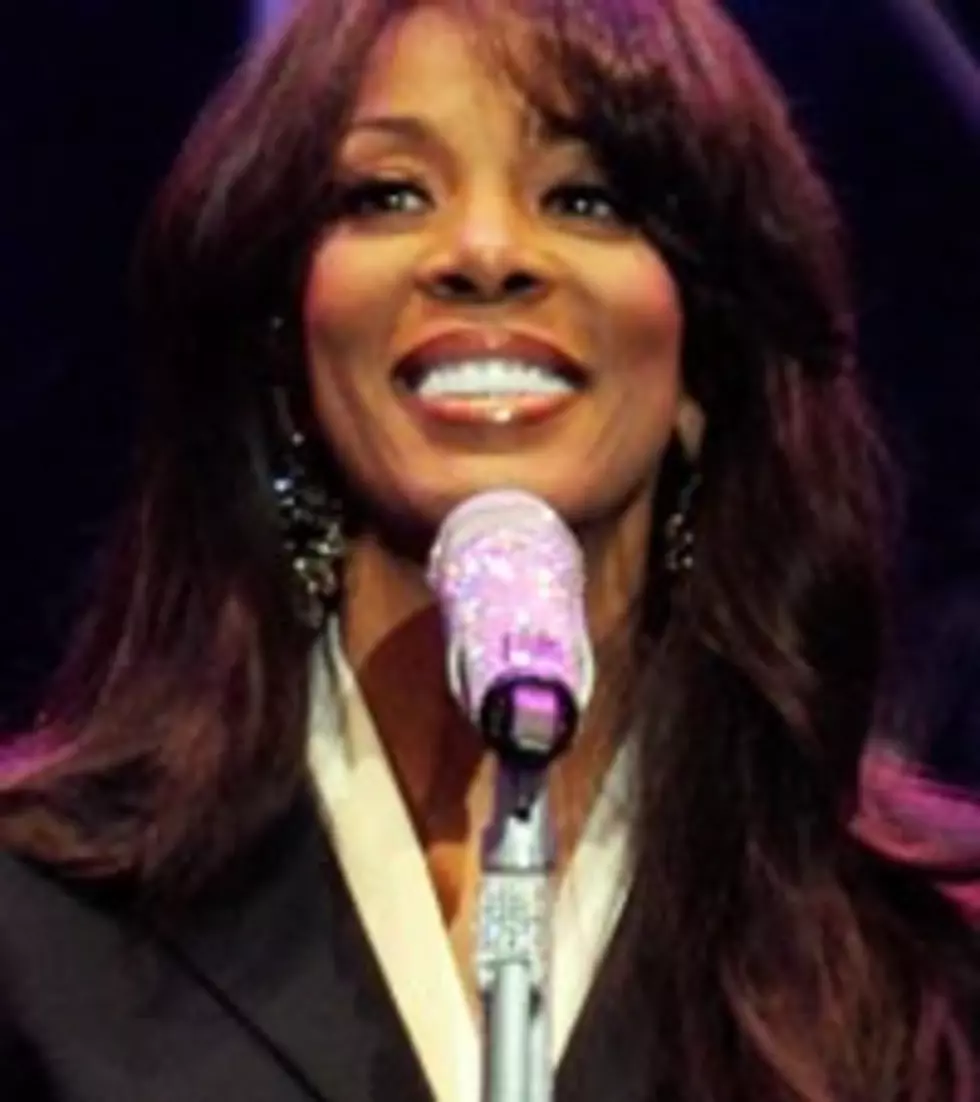 Donna Summer Remembered for Country Music Connections
Ethan Miller, Getty Images
Donna Summer titled her 2003 autobiography "Ordinary Girl." And although the singer-songwriter, who lost her battle with cancer on May 17 at just 63 years old, was often referred to as the Queen of Disco, she certainly led an extraordinary life -- one that reached far beyond a single musical genre.
Unbeknownst to many, the Boston-born entertainer had enjoyed a small measure of success on the country chart as a writer. "Starting Over Again," a heartbreaking tale of divorce which she wrote with husband Bruce Sudano, was a No. 1 country (and pop Top 40) hit for Dolly Parton in 1980. The song also reached the Top 20 for Reba McEntire in 1995. And in 1983, Emmylou Harris recorded a slowed-down version of the singer's smash hit "On the Radio," penned with Giorgio Moroder.
In 1994, Donna moved to Nashville, affording her the opportunity to mingle with many of Music City's top writers and performers, but her experience with country music was anything but new at that point.
"My parents listened to country music, R&B music and gospel music," she said of her upbringing in a 2003 interview with this writer for Country Music Today magazine. "They listened to Willie Nelson as much as they would Nat King Cole or Frank Sinatra. I grew up loving country music. My daddy used to play Patsy Cline. We used to watch the [country music] programs on television when we were little."
As a Nashville resident, Donna became a board member of the Country Music Hall of Fame and Museum and also spent time with some of Nashville's legendary songwriters, including the late Harlan Howard, who took the singer and her husband under his wing when they first moved to town. He also offered them a simple bit of wisdom: "He said he didn't write with young women. He said he'd write every day, for a certain amount of hours, and then he'd go to lunch."
Although she never recorded a version of "Starting Over Again," Donna described Dolly's recording of it as a life-changing experience.
"I loved it," she said. "It was so exciting to me. You can cut it, but it's not the same as when someone else cuts your song. The ability to transform another person's life or to enter their being is so profound."
For Donna Summer fans, that's precisely what she did throughout her career.
Watch a Report on Donna Summer's Death
#fivemin-widget-blogsmith-image-898724{display:none;} .cke_show_borders #fivemin-widget-blogsmith-image-898724, #postcontentcontainer #fivemin-widget-blogsmith-image-898724{width:570px;height:411px;display:block;}

try{document.getElementById("fivemin-widget-blogsmith-image-898724").style.display="none";}catch(e){}