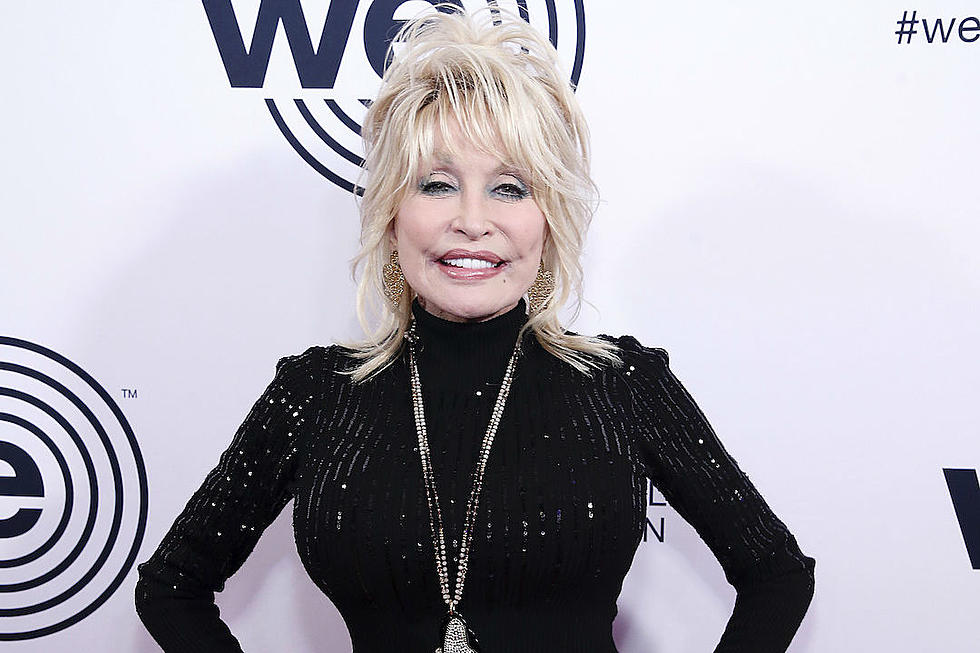 Dolly Parton Notches First Ever No. 1 on Billboard's Dance/Electronic Chart With 'Faith'
John Lamparski, Getty Images
Dolly Parton may be one of the most accomplished, lauded musicians in the world, but she's still hitting career firsts. The singer's latest distinction is her first No. 1 hit on Billboard's Dance/Electronic chart, which she notched with "Faith," her new collaboration with Swedish electronic duo Galantis and Dutch artist Mr. Probz.
The song debuted at the top of Billboard's Dance/Electronic Digital Song Sales chart for the week of Nov. 9. In its first week, it was streamed 1.8 million times in the U.S. and sold 4,000 downloads, Nielsen Music reports.
Worlds collide in Parton, Galantis and Mr. Probz new song. "Faith" is actually a cover of a 1987 John Hiatt tune, which appears on his eighth studio album, Bring the Family. Hiatt originally wrote the song soon after he got sober from drugs and alcohol, while in the process of re-stabilizing a career and personal life that had been ravaged by addiction. "Faith" has a message of positivity, something that -- as Parton explained to The Boot and other outlets during a press event celebrating her 50th anniversary at the Grand Ole Opry -- fit perfectly into her current musical themes.
"This world is just so dark and ugly and awful. I can't believe how we just can't have a little more light and a little more love," she said. "So I'm gonna try and make it my business to do more songs that are more uplifting. Not just all Christian-based songs, but songs that are just about better things, and have a little more light."
The country icon will perform "Faith" as part of a faith-filled medley she's planning for the 2019 CMA Awards. It'll be a busy night for Parton: In addition to her performance, she's also co-hosting the CMAs with Carrie Underwood and Reba McEntire as part of the organizations push to honor iconic women in the genre.
The 2019 CMA Awards are set for Nov. 13. The show will air live from Nashville's Bridgestone Arena on ABC beginning at 8PM ET. Additional performers and presenters will be announced in the coming weeks.
Here's How We Hope the 2019 CMA Awards Will Celebrate Country's Women