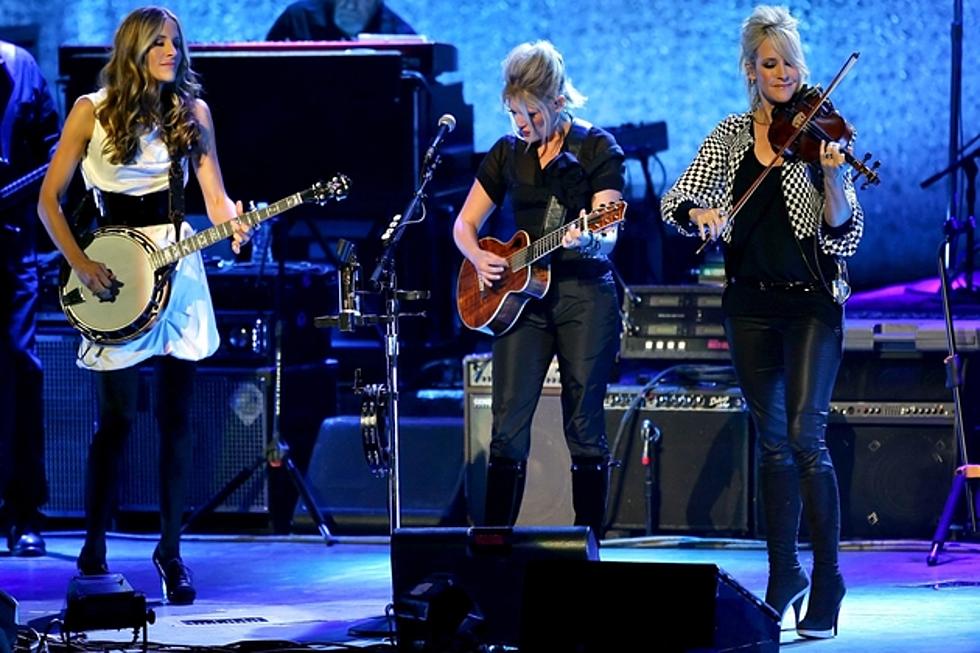 Dixie Chicks Announce 2013 Tour Dates
Lisa Blumenfeld, Getty Images
After an absence of seven years, the Dixie Chicks have announced a tour of Canada for this fall. The run of dates will kick off Oct. 26 in Vancouver, B.C.
The trio announced the aptly-named 2013 Long Time Gone tour on Monday (Aug. 19). One of the shows, on Oct. 31 in Calgary, Alb., is the re-scheduled date for the July 12 concert at the Calgary Stampede that had to be postponed due to extensive flooding. Tickets purchased for that original date will be honored at the new show. Those who can't make the new date can return their original tickets to Ticketmaster through Aug. 31.
The group booked the dates after receiving a warm reception from their Canadian fans at several sporadic dates they played earlier this year. "We had such a great time playing for our Canadian fans this summer that we've been inspired to come back for more," the trio state on their web site.
A pre-sale will be announced via the group's Facebook and Twitter accounts. Tickets will go on sale to the general public on Aug. 26.
Dixie Chicks 2013 Long Time Gone Tour Dates: 
10/26 – Vancouver, B.C.
10/29 – Dawson, Creek, B.C.
10/31 – Calgary, Alb.
11/01 – Edmonton, Alb.
11/03 – Saskatoon, Sask.
11/05 – Winnipeg, Man.
11/08 – Oshawa, Ont.
11/09 – Hamilton, Ont.
11/10 – London, Ont.