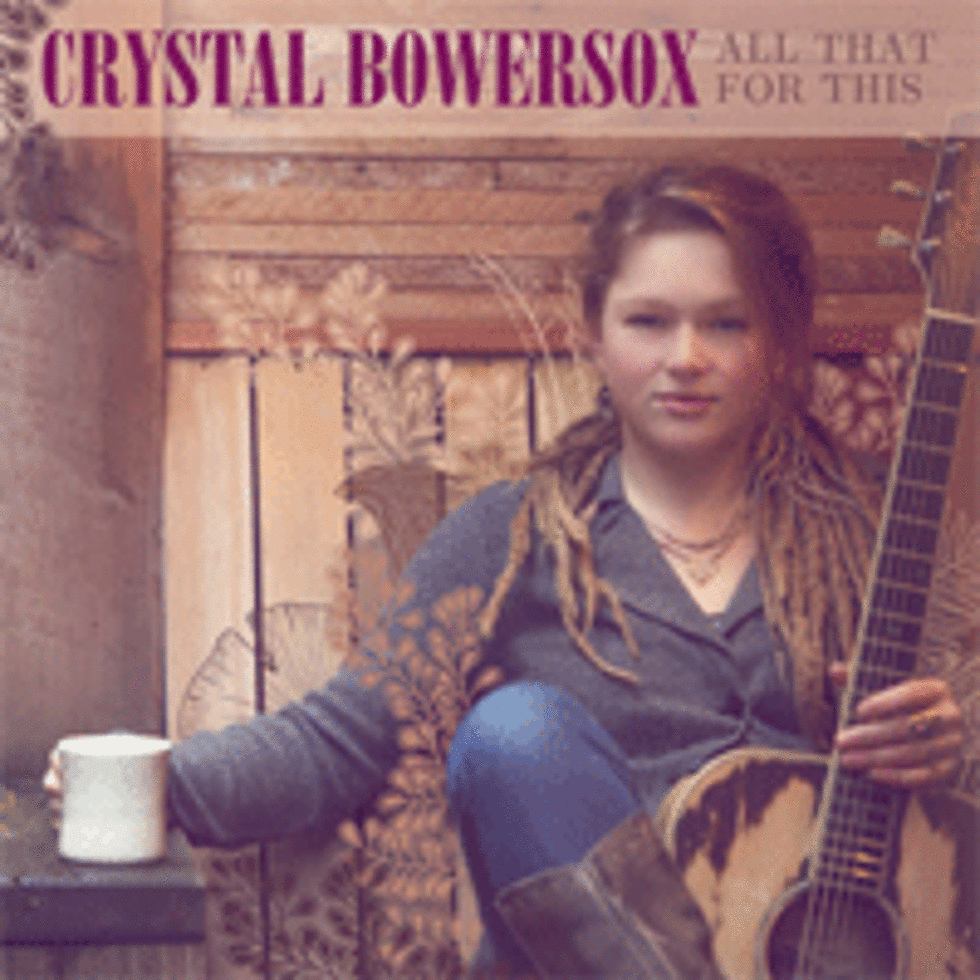 Crystal Bowersox, 'All That for This' Is Dark, Yet Enlightened Portrait of 'Idol' Alum's Life
Shanachie
Singer-songwriter Crystal Bowersox first gained widespread acclaim as the 2010 runner-up on "American Idol" and, just as she had during her run on the singing competition, applied equal parts blues, country, folk and rock to her post-"Idol" debut, Farmer's Daughter. Yet, with her follow-up album, and her debut on Shanachie Entertainment, Crystal has created, in her estimation, a collection free from judgment, relying more often on her own musical instincts.
All That For This, produced by Steve Berlin (Raul Malo, Sheryl Crow, Los Lobos), has more light-hearted moments than her previous offering, yet, "there are also touches of some of the darkest places and emotional states that I've been in my past," says the 27 year old. "This album reveals a much more grateful and gracious side of me. It's the next chapter of my life." (Listen to the full album for free here.)
Special guests joining the Ohio native on the album include Jakob Dylan, who duets with her on a country waltz tune called "Stitches."
Now based in Portland, Ore., Crystal juggles music and motherhood and says that although she's experienced plenty for someone who's still young, she feels like she's just getting started. "I'm finally achieving a sense of balance in my life and it's making itself evident in my new material," she explains. "The possibilities are limitless. The silvery residue from 'Idol' has faded a bit and now it's all about what's true and real in my world. I'm paying way more attention to the things that really matter and making more of my decisions based in kindness and love. My son has taught me so much about that, how strong I can be, even in my weakest moments."
In addition to touring throughout the year, Crystal is also eyeing a few acting projects, including her Broadway role as iconic singer Patsy Cline, in the stage production "Always ... Patsy Cline," expected to debut this summer.
All That for This will officially be released on Tuesday (March 26).
Watch Crystal Bowersox's 'Dead Weight' Video