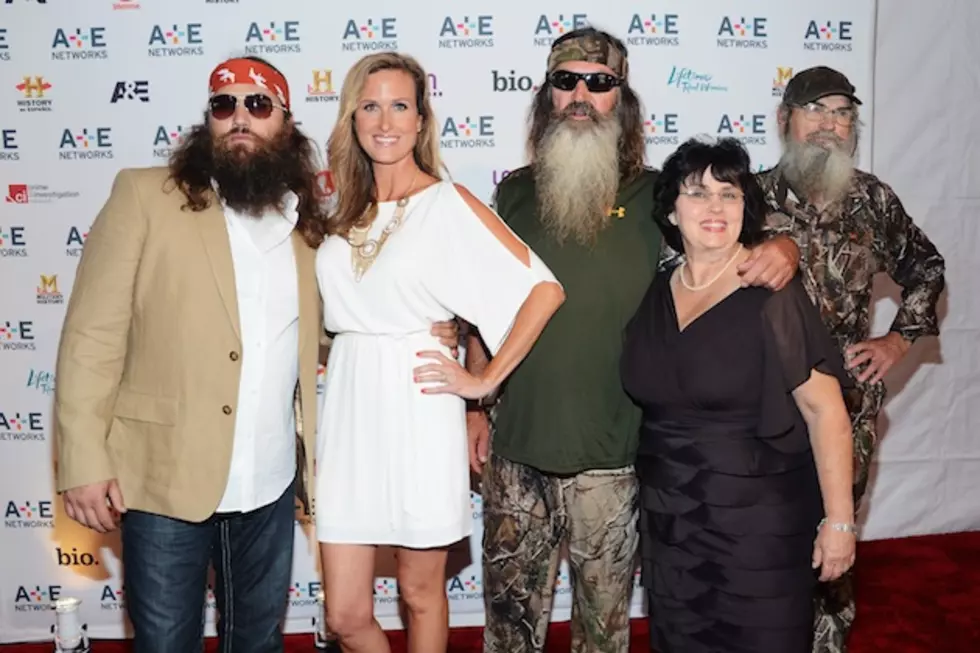 Cracker Barrel Puts 'Duck Dynasty' Items Back on Shelves After Outcry
Jason Kempin, Getty Images
It looks like the cast of 'Duck Dynasty' are winning at least one recent battle. Tennessee-based restaurant chain Cracker Barrel have decided to put the show's merchandise back on their shelves.
Cracker Barrel pulled 'Duck Dynasty' merchandise from their stores after Phil Robertson made controversial comments about gay people and black people, and was suspended from the show by A&E. On Sunday (Dec. 22), the company reversed its decision after 'Duck Dynasty' supporters made a fuss, saying Robertson's right to free speech has been violated.
Robertson was suspended from the show after comments he made in an upcoming interview with GQ were made public.
"Start with homosexual behavior and just morph out from there," he said when asked to define what is sinful. "Bestiality, sleeping around with this woman and that woman and that woman and those men."
He also said that growing up in Louisiana before the civil rights era, he "never, with my eyes, saw the mistreatment of any black person. Not once," he insisted, adding, "Pre-entitlement, pre-welfare, you say: Were they happy? They were godly; they were happy; no one was singing the blues."
Fans of Cracker Barrel have taken to social media to cheer the company's reversal, posting messages to their Facebook page. But some are against the decision, questioning if the company hopes to receive business from the groups that Robertson alienated in his comments.