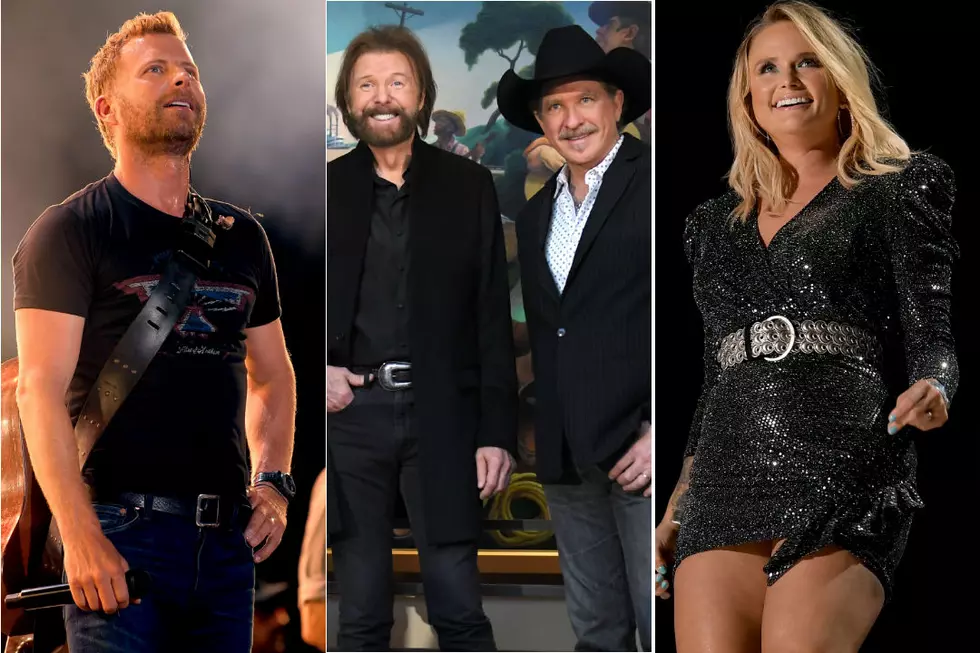 Burning (Calories) Man: A Country Music Playlist for the Gym
Jason Kempin, Getty Images
Here's a mid-year pick-me-up for all of you that spend time in the gym even after your New Years resolutions wear off. Just because it's burning up outside doesn't mean you can't get your burn on too, and we've got the soundtrack for your workout right here.
Whether you're a "Hard Workin' Man" like Brooks & Dunn or you're kissing those calories "Bye-Bye" with Jo Dee Messina, this Spotify playlist pulls out the heart-pumping hits from decades past and brand new heel stomping tunes. So get your "Boot Scootin' Boogie" on and rock your world to more than three hours of up-beat country hits.
Press play below to tune into the Boot's Burning Man playlist and "Kick the Dust Up"!
Country Stars Soak Up Summertime