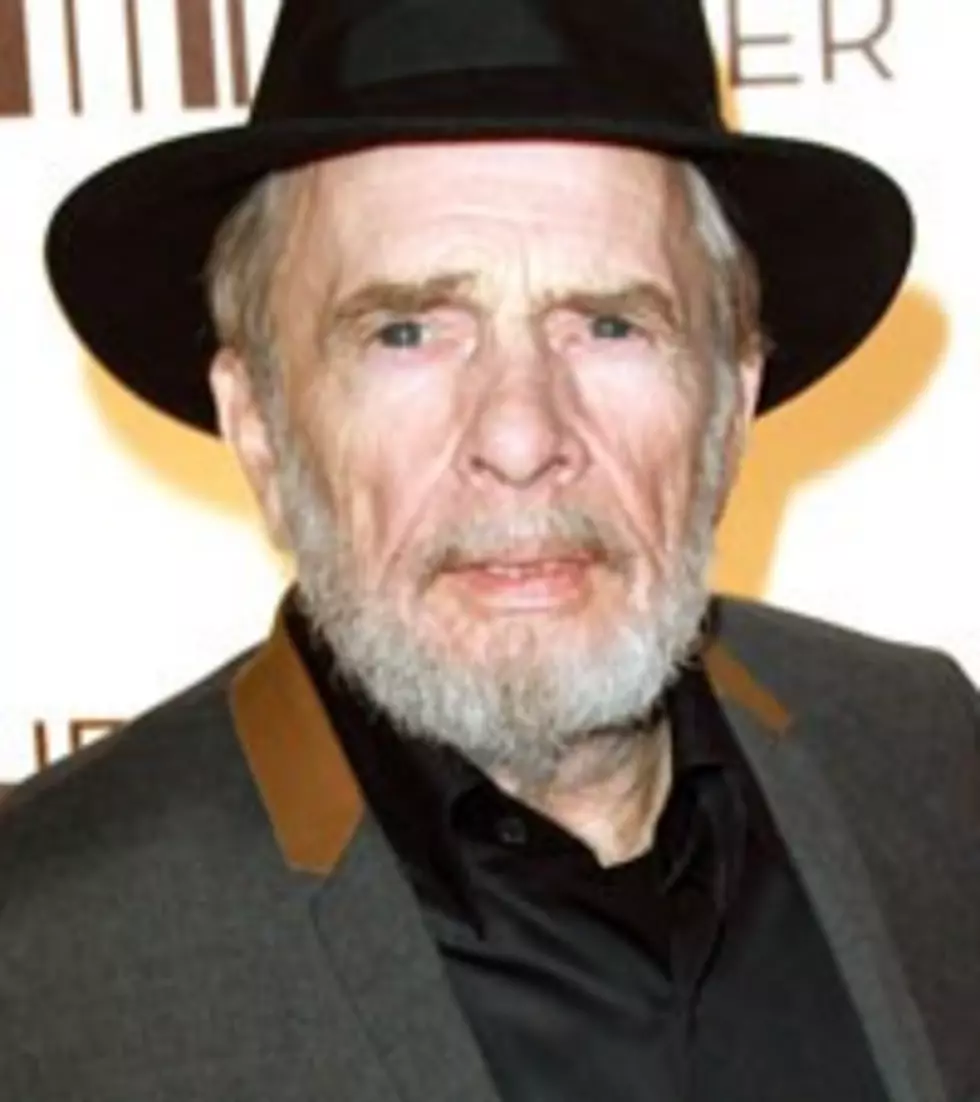 Country Music Legends' Hits Resurrected on New Albums
FilmMagic
FilmMagic
A plethora of material from a trio of iconic performers is being reissued on CD early next year. On Feb. 12, Omnivore Recordings will release definitive compilations from country legends Merle Haggard and George Jones and rockabilly queen Wanda Jackson. Last month, on Record Store Day's Back to Black Friday, fans were teased with a series of 10-inch vinyl EPs with rare tracks from each of the three superstar acts.
Merle Haggard's The Complete '60s Capitol Singles, George Jones' The Complete United Artists Solo Singles, and Wanda Jackson's The Best of the Classic Capitol Singles, will all feature A and B sides from the artists' most influential years.
The Merle Haggard compilation features 28 tracks culled from the original analog mono 45-rpm masters. Neo-rockabilly artist and part-time journalist Deke Dickerson, a longtime Haggard fan, penned the liner notes for the set.
The Wanda Jackson CD will contain 29 songs from her years as a Capitol artist, which began in 1956. In addition to becoming one of the most influential rockabilly acts of all time, Wanda recorded country and gospel music as well. Her most recent album, Unfinished Business, produced by Justin Townes Earle, was released earlier this year. Acclaimed journalist Daniel Cooper wrote the liner notes for this CD collection.
George Jones recorded for the United Artists label from 1962-66, with much of that output featuring Nashville's "A" team of musicians: guitarist Grady Martin, pianist (and 2012 Country Music Hall of Fame inductee) Hargus "Pig" Robbins, bassist Bob Moore, drummer Buddy Harman and Hal Rugg on pedal steel. The Jordanaires provided background vocals. The Omnivore compilation boasts 32 memorbale tracks, include such familiar hits as "She Thinks I Still Care" and "The Race Is On." Liner notes for that collection were written by Holly George-Warren.
All three compilations will be released by Omnivore Recordings on Feb. 12.