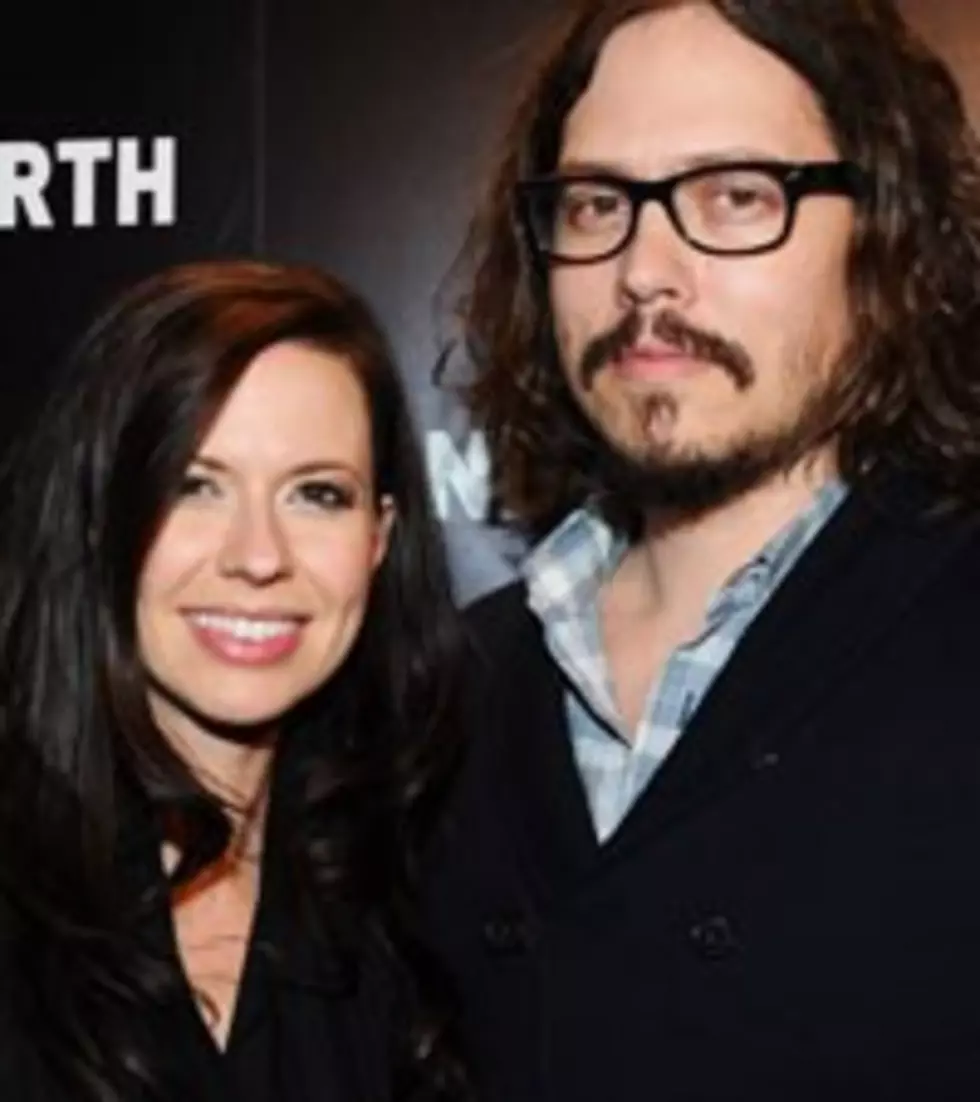 Civil Wars Apologize for Postponed European Tour Dates
Getty Images for Bing
The Civil Wars are currently wrapping up a series of shows in Europe but recently announced that they've been forced to cut their schedule short. Still, they're reassuring their European fans that they will return there in the fall. (See their exclusive interview with the Associated Press in the video player below.)
The Grammy-winning pair, comprised of Joy Williams and John Paul White, have postponed all dates from March 26 to April 4, citing an immediate family member's illness as the reason. No other information has been provided. The shows affected include stops in Germany, France, Belgium, Switzerland, Sweden, the Netherlands and Turkey.
"It's always a tough decision to have to postpone any show, for whatever reason," John Paul White tells the AP. "We've had to do it before and we never like to do it. So, anyone out there should know it's a last resort kind of thing for us."
"There's a lot going on these days," adds Joy Williams, who is expecting her first child with husband and Civil Wars manager Nate Yetton. "There's some challenges that we're facing right now but also the positives of greeting a new person into the world. We travel as a family unit and family really does come first. As much as we love music, family is a priority. Postponing is not something that we wanted to do. But when family calls, you answer."
The Civil Wars are among the acts on the soundtrack for the highly-anticipated movie, 'The Hunger Games.' Their song with Taylor Swift, 'Safe & Sound,' is the first official single from the project. 'The Hunger Games' will hit theaters tomorrow, March 23.
Keep track of the remainder of the Civil Wars' concert schedule, which includes a stop at Bonnaroo in June, here.
Watch the Civil Wars' Interview With the Associated Press

#fivemin-widget-blogsmith-image-921998{display:none;} .cke_show_borders #fivemin-widget-blogsmith-image-921998, #postcontentcontainer #fivemin-widget-blogsmith-image-921998{width:570px;height:411px;display:block;}